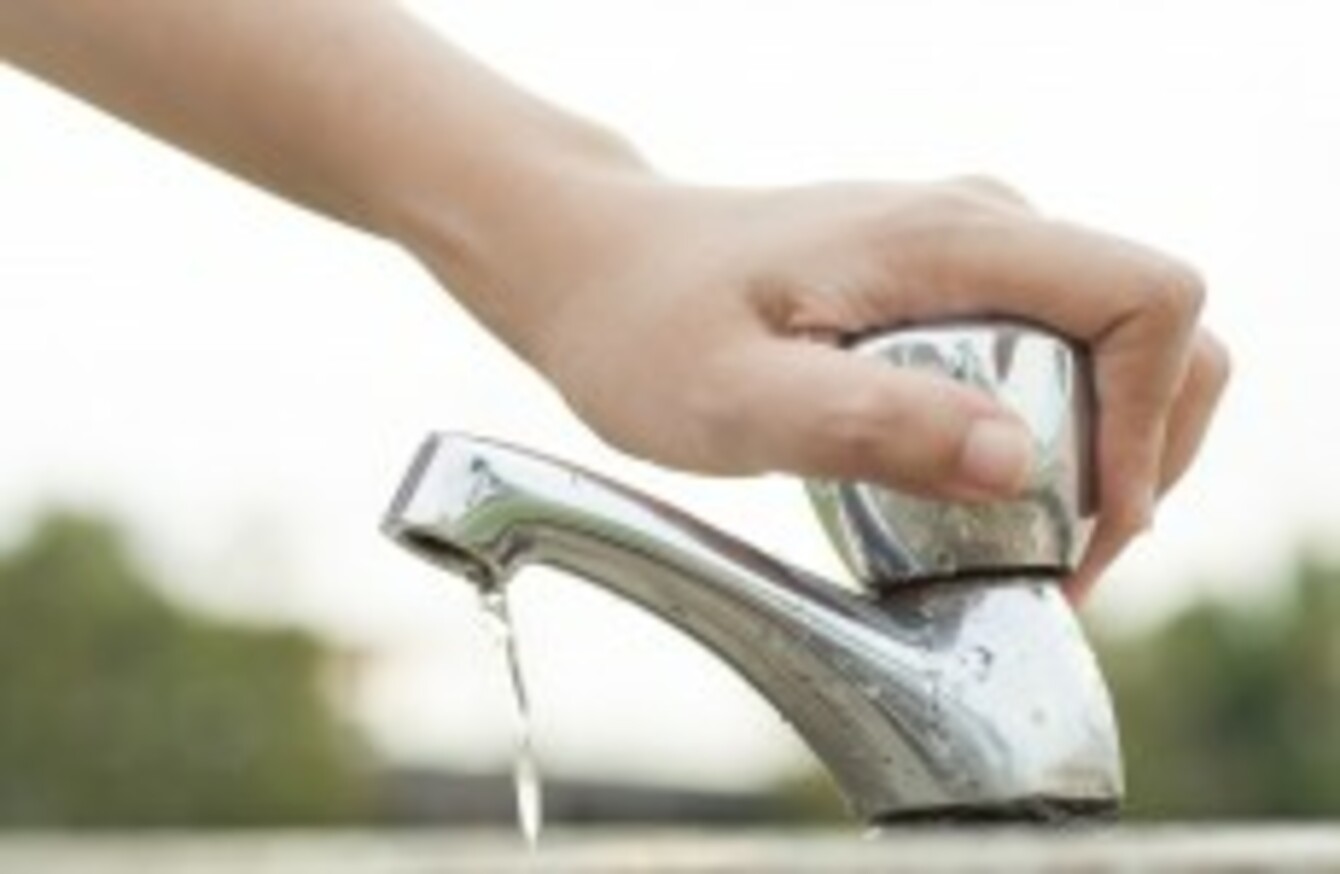 Image: Shutterstock
Image: Shutterstock
SINN FÉIN ARE no fans of water charges — members have been voicing their opposition to the contentious plan to levy households for water use ever since it was announced by Government.
And, after accusations from rival candidates in the Dublin South West by-election this week that the party had changed its stance on the issue for electoral gain, the party chose this morning to unveil its vision for the country's water services.
Cathal King, Sinn Féin's candidate in that Dáil vote, stated unequivocally on election literature that his party had given and "absolute commitment" to reverse water charges, if in power.
That led to claims from Ex-MEP Paul Murphy, running in the by-election under the Anti-Austerity Alliance banner, that the party had changed its position. Labour candidate Pamela Kearns also accused them of making "contradictory statements".
Speaking at a press conference at a Dublin hotel this morning, Sinn Féin deputy leader Mary Lou McDonald insisted there was no uncertainty about her party's position.
Asked whether water changes would stay or go, if her party were given a majority in the Dáil, the TD replied.
They're going.
She added:
"We're opposed as a matter of principle to charging people for their domestic water supply.
"We're also fully aware of the fact that there are households up and down the State who simply do not have that money in their domestic budget to pay this charge.
"Those are the realities… So our commitment is to campaign against these charges.
If a scenario arises where we are in a position to reverse them, we will reverse them — that is our commitment.
Mary Lou McDonald, flanked by Environment spokesperson Brian Stanley (right) and by-election candidate Cathal King (left).
Outlining her party's plan 'The Future of our Water Services' McDonald explained that Sinn Féín wasn't proposing that Irish Water as an entity be scrapped. It would, instead be funded from elsewhere in the tax system.
"That has always been the case.
I mean, we're all grown-ups — and we know water has to be paid for. There's absolutely no dispute there that the service has to be paid for, but it has always been paid through general taxation, through exchequer funding, through the local government fund and then through non-domestic water charges.
"That's the established funding mix," McDonald insisted.
[There's] no argument for shifting the burden of that onto households and people who are already paying for the service in question.
Asked several times by reporters how the costs would be covered, and whether there would be a rise in taxation elsewhere as a result, McDonald and the party's Environment spokesperson Brian Stanley declined to give detail — but said more would be provided in their pre-Budget submission, due out in the next fortnight.
"We're not making any pie-in-the-sky argument that services can be provided for free," McDonald said, stressing that she believed basic services like water should be paid for through the general tax system.
As Brian has said we're working on our current budgetary submission [...] so we'll set out our more general stall then [...] in regards to taxation.