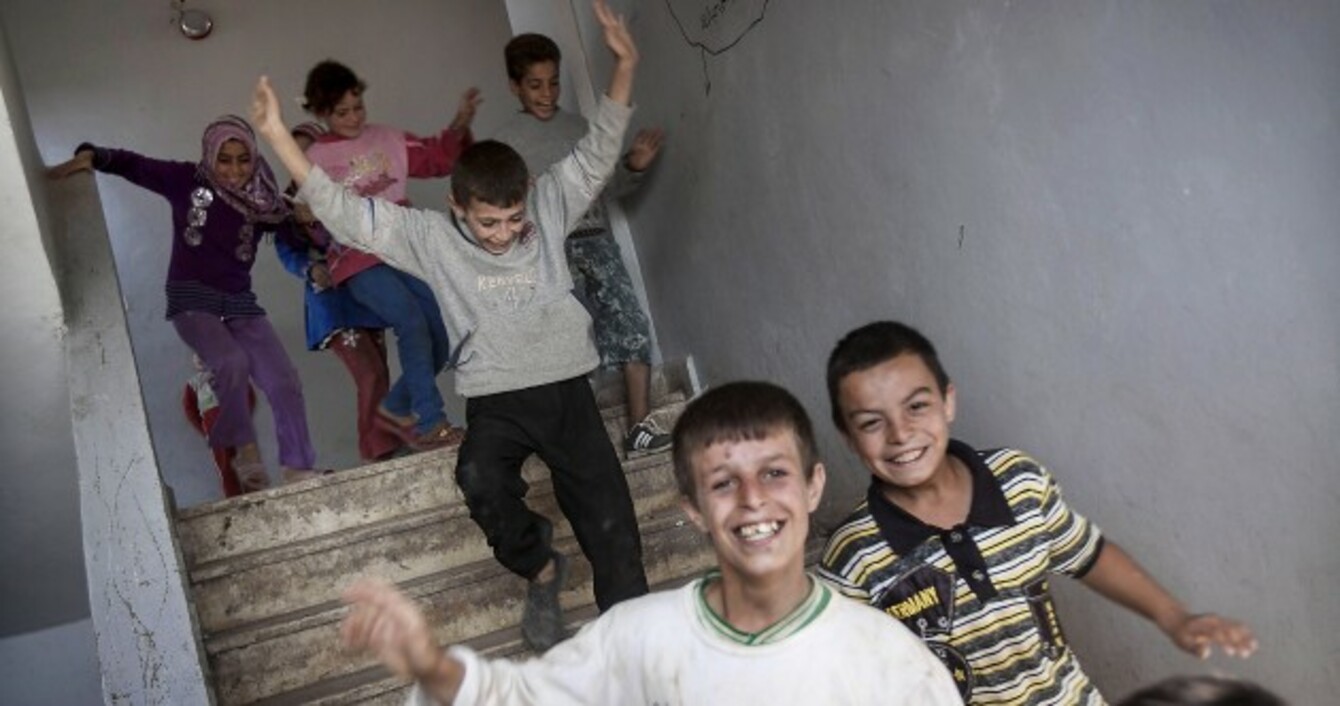 Image: AP/Press Association Images
Image: AP/Press Association Images
DESPITE THE ONGOING conflict around them, Syrian children returned to schools across the country over the past two weeks.
In these photos, released by the Associated Press today, the pupils of a rural school in Madaya, a village in the Idlib province, look happy to be back in the classroom.
According to reports, the pupils began learning numbers in English and took part in other basic lessons.
The opposition-held village in northern Syria has seen numerous battles between rebel forces and troops loyal to President Bashar Assad over the past two-and-a-half years.
The school had been forced to close its doors because of the violence.
"We go to school in fear," 12-year-old Abdo al-Fikri told AP reporters. "They shell us with rockets, airplanes and missiles."
About 200 of his classmates returned last week as the village tries to get back to some semblance of normality. However, his father says his son will eventually leave school and fight for the rebels against Assad's army if the war continues.
But that is not his wish. Before heading out to play football with his cousins, he told the reporter that he does not want to fight. He wants to be a doctor.