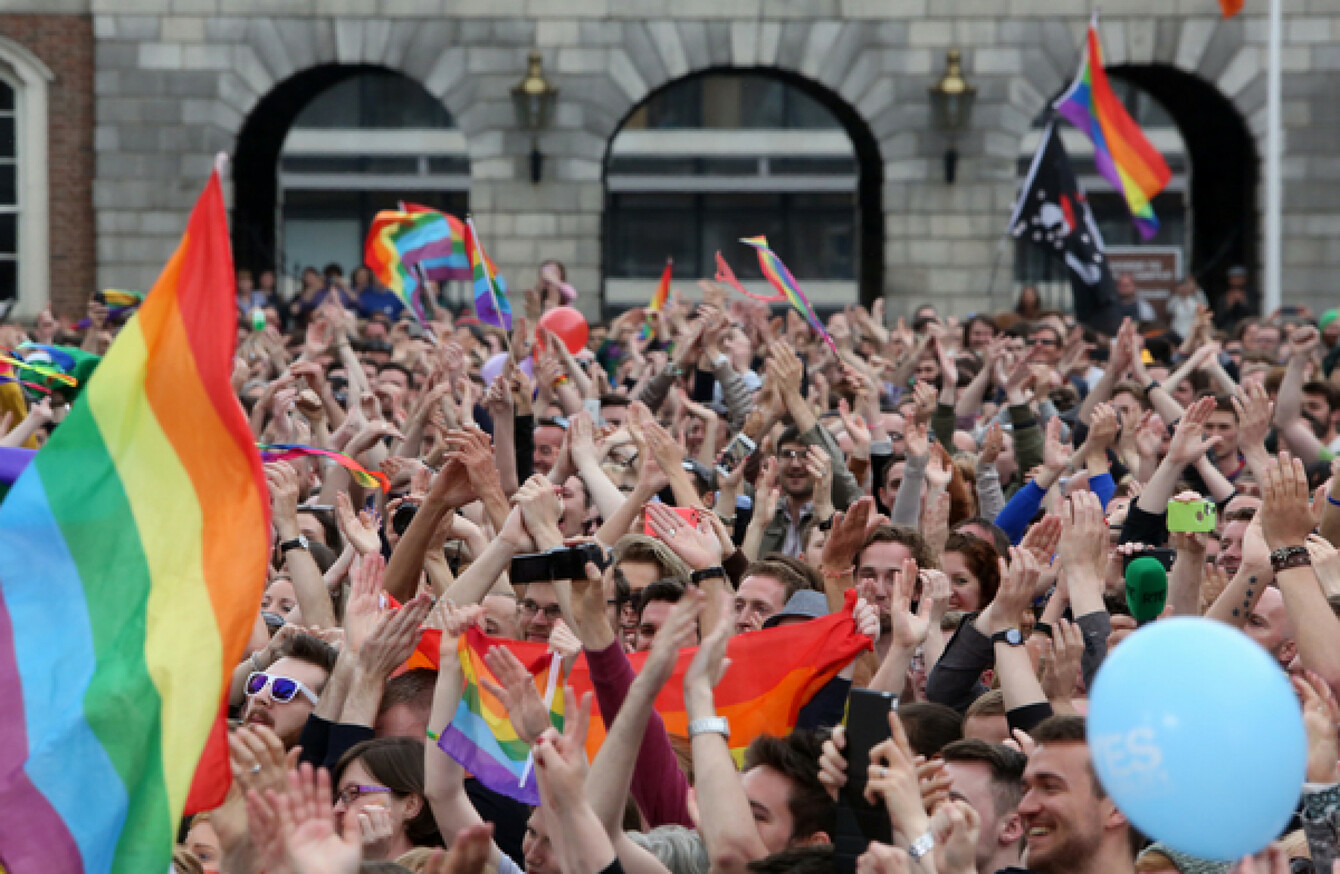 Image: Sam Boal/Rolling News
Image: Sam Boal/Rolling News
ITALIA 90, #YESEQUALITY, or maybe it was the year we cleaned up at the Oscars with My Left Foot. For each generation, one moment can instantly inspire a warm, fuzzy feeling of pride for our little island.
Renault are celebrating their 120th anniversary this year, and it's made a lot of nostalgia surface around all of our proudest moments in that time.
In fact, we hadn't even gained our independence 120 years ago, (although Irish women were just 20 years away from gaining the right to vote), but we want to go beyond the obvious – and pick out the sporting and cultural moments that really made us feel Irish.
So, what was the moment over the last 120 years that brought a happy tear to your eye, or made you do your best victory dance? Tell us in the comments.
Here are a few of ours to get you thinking…
1. Our first ever Olympic gold medal (1928)
Back before there was any chance of us winning a Grand Slam, Cork man and Irish rugby player Pat O'Callaghan took part in the 1928 Summer Olympics held in Amsterdam. Originally a GAA player, O'Callaghan even fashioned his own shot using parts of a bicycle pedal, and became the first ever athlete from independent Ireland to win gold.
2. George Bernard Shaw becomes first ever person to win both an Academy Award and a Nobel Prize (1939)
In a year that saw the rest of Europe descend into war, George Bernard Shaw became the first ever person to win both a Nobel Prize in 1925 and an Academy Award for Best Adapted Screenplay for Pygmalion. He remained uncontested until 2016 when Bob Dylan joined him in that claim. Good pub trivia.
3. The first of our many Eurovision wins (1970)
She was only a wee young thing at the time yet at the tender age of 18, Dana won us our first ever Eurovision with "All Kinds Of Everything". It was before the days of country voting so she won with what would be a measly 32 points nowadays. The golden years of 1992-1996 when we won four out of five years was also a very proud streak.
3. The year we got to the World Cup quarter finals (1990)
It was Ireland's first appearance on the biggest stage as they made it to the quarter-finals of the 1990 World Cup, resulting in a summer that will forever live within the dreams of Irish football fans. Might it have been our best ever team?
4. When we claimed our first Grand Slam since 1948 (2009)
Speaking of dream teams, it was a fresh-faced Brian O'Driscoll, Donncha O'Callaghan and co who brought us our first Grand Slam victory since 1948 in a nailbiter with Wales in Cardiff Stadium in 2009. It was actually our last up until this year's win, but here's to keeping that title next year.
5. The year Katie Taylor brought home a gold (2012)
In what resulted in possibly the biggest celebration that her hometown of Bray, Co Wicklow had ever seen, Katie won our most recent gold in London in 2012 in the women's lightweight category in boxing. She also became the first ever Olympic female lightweight champion, no luck of the Irish needed.
6. The summer we voted for Marriage Equality (2015)
Arguably the most 'proud' entry, the 22nd of May marked the day when over 1.2 million people voted to create a 34th amendment – entitling couples to the right to get married irrespective of their gender. Thousands gathered in Dublin Castle for the announcement that we were the first ever state to legalise same-sex marriage by popular vote.
Did we miss an important one? What's your proudest Irish moment over the last 120 years? Let us know in the comments.
We may have had our fair share of momentous moments over the 120 years, and Renault has been there for all of it – in fact, the brand is celebrating its 120th anniversary this year. Over that time they've created 750 vehicles that have brought us from A to B, driving us to our biggest moments – 120 years of making life easier for people.