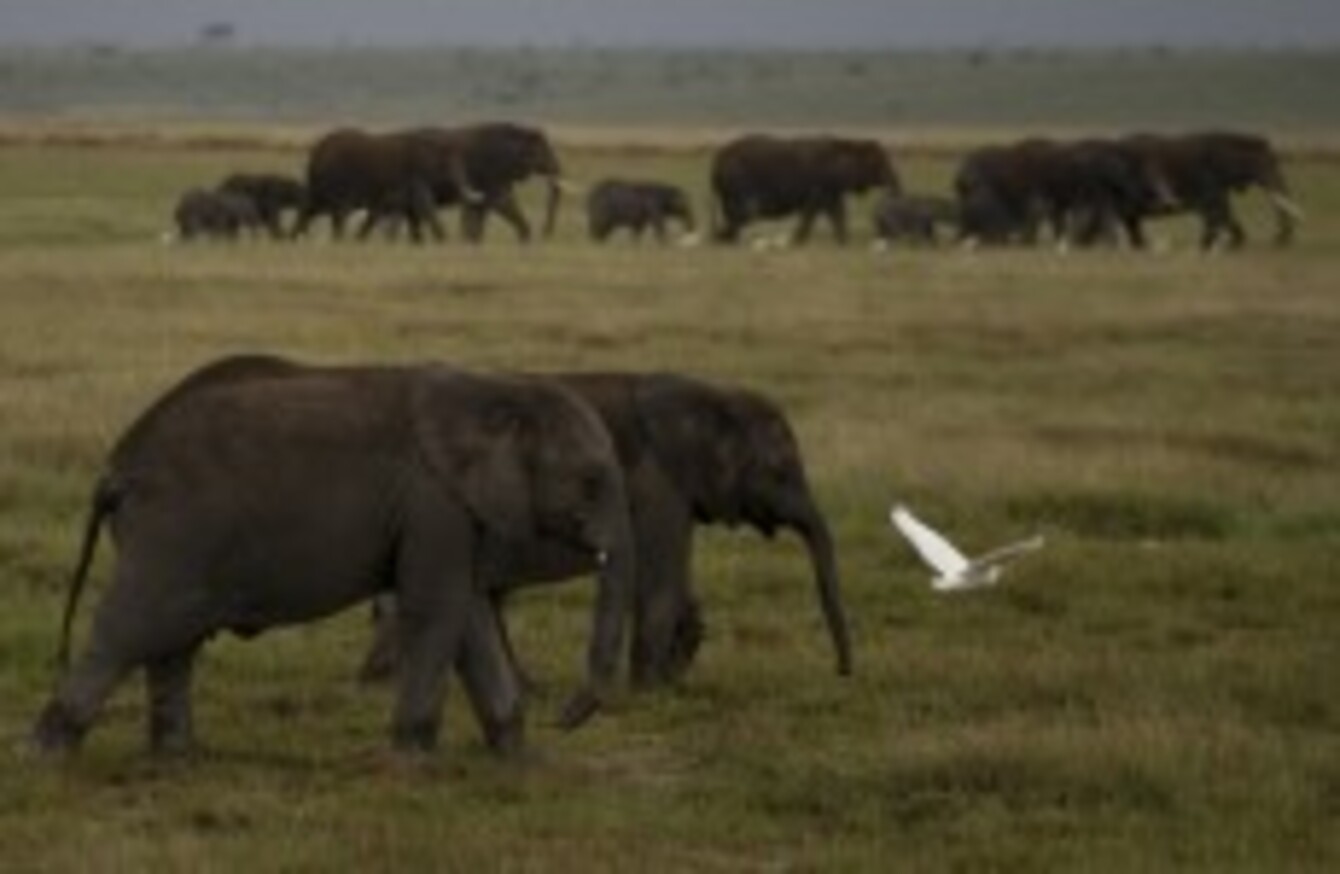 Image: Rebecca Blackwell/AP/Press Association Images
Image: Rebecca Blackwell/AP/Press Association Images
FIRST IT WAS sharks tweeting their location on Twitter, now it's the turn of elephants in Keyna to do the same but for different reasons.
An organisation called Space for Giants, a UK based charity dedicated to reducing human-wildlife conflict and sustaining the population of large wild animals, has tagged four bull elephants in Laikipia, Kenya, and is following their movements through GPS collars.
These collars help the organisation's scouts on the ground to keep track of where they're going. It also allows them to visualise their roaming patterns and better understand their behaviour since crop-raiding by elephants is a major problem in the area.
Using the hashtag #ElephantsLive, the movement of the four elephants Evgeny, Tyson, Carlos and Kimani, is reported on Twitter and each one has their own unique personality, based on what handlers have noticed about them.
The aim of the project is to help build up awareness of the species and highlight the problem of elephant poaching. Any tweets that mentions the elephants' movement is delayed by 48-second to keep them safe from poachers.
[embed id="embed_1"]
(Video: spaceforgiants/YouTube)