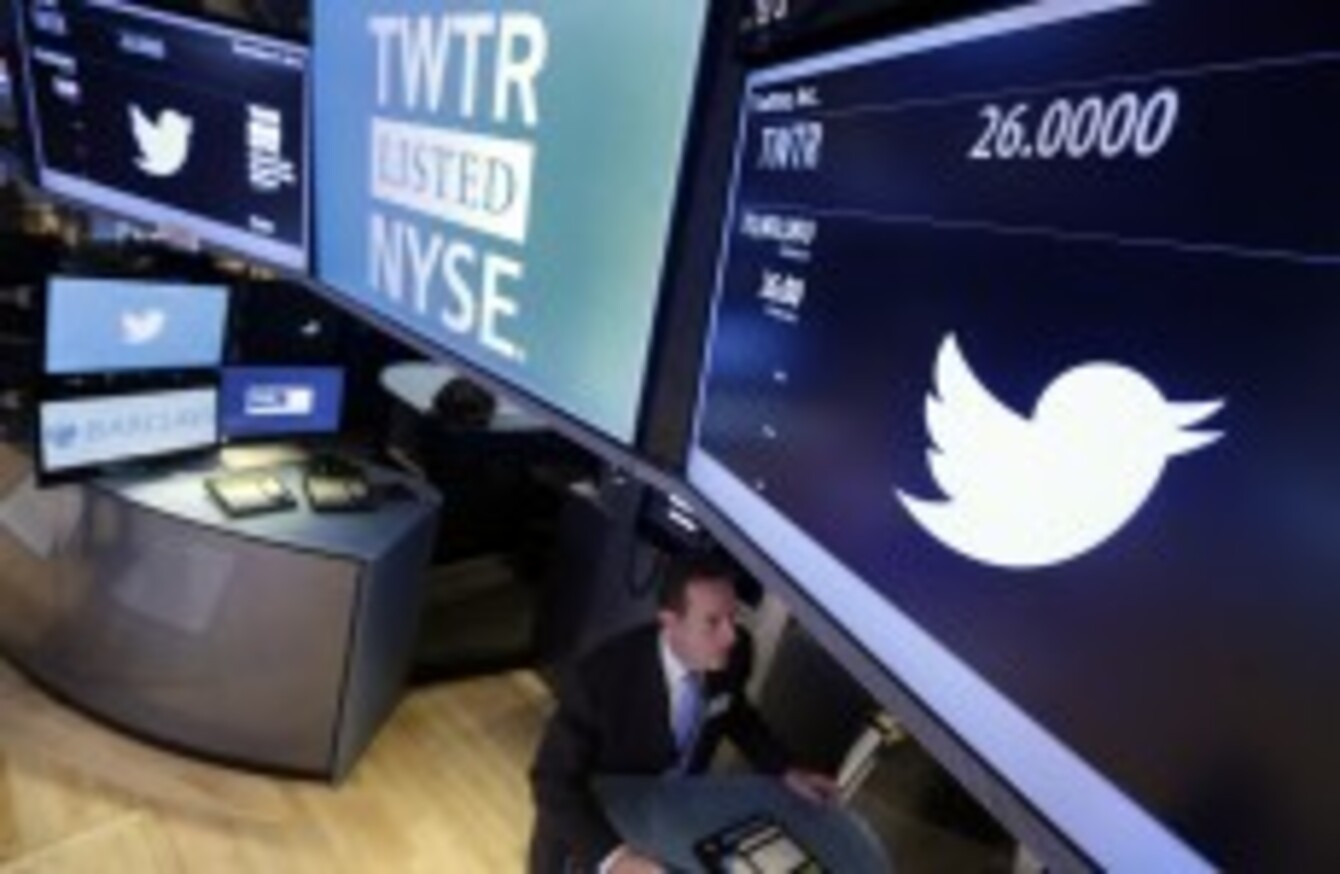 Image: Richard Drew/AP/Press Association Images
Image: Richard Drew/AP/Press Association Images
TWITTER HAS CONSIDERED acquiring music streaming services Spotify and Pandora, potentially meaning one of its largest purchases is on the cards.
The service has considered making bids worth billions as it tries to add a music service to help boost Twitter's user growth, the Financial Times reports.
The company's Chief Operating Officer, Ali Rowghani is said to be the driving force behind this search, and he had recently entered talks with Soundcloud, a site which allows musicians to upload their tracks online.
However, its believed that its plans to acquire Soundcloud fell through because of disagreements over the profitability of audio advertising as well as concerns over copyright problems.
It also considered submitting bids for the music streaming services Spotify and Pandora, but it did not engage in talks with these companies.
Twitter has been looking at ways to boost the amount of time people spend on the service, after its first two earning calls highlighted slow growth. Concerns over it not attracting new users fast enough has seen its share price drop from a high of €53 to its current value of €24.
Twitter originally tried to create its own music app, Twitter Music, with the aim of encouraging more interaction and help users discover new artists. However, a lack of traction meant it was shut down in March. Recently, Twitter partnered with Billboard to chart the most talked about bands on its network.