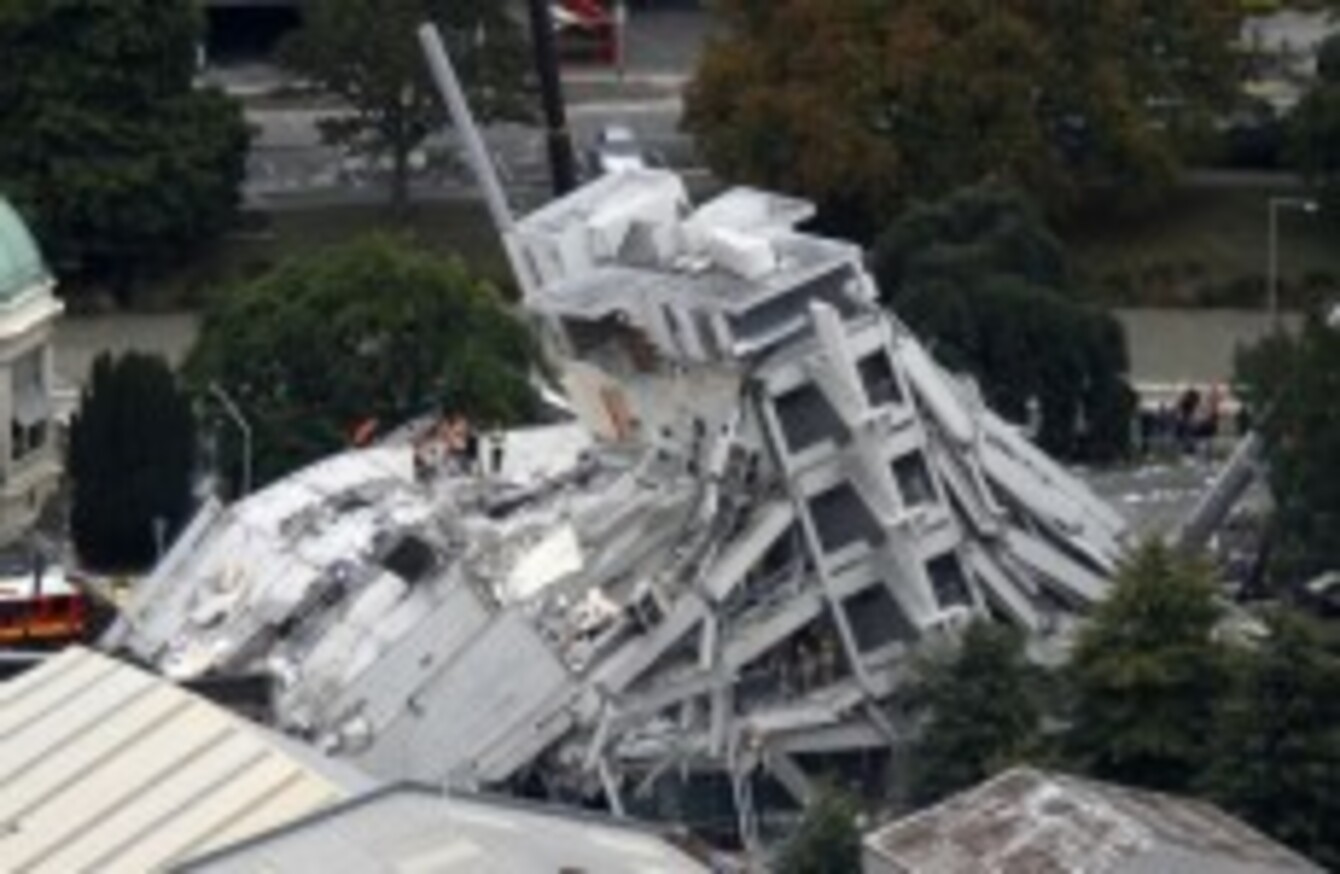 Image: AP Photo/New Zealand Herald, Mark Mitchell
Image: AP Photo/New Zealand Herald, Mark Mitchell
Updated 10am
TWO IRISH PEOPLE have been confirmed dead following yesterday's earthquake in the New Zealand city of Christchurch.
Rodney Walshe, the Honorary Consul General in New Zealand, has confirmed to TheJournal.ie this morning that they have two confirmed fatalities from Ireland.
Walshe confirmed that the two people had been permanent residents in Christchurch. The Department of Foreign Affairs has confirmed that the two deceased are men.
One is understood to be from County Monaghan. RTE News has named him as Owen McKenna, in his mid 40s.
The other man is understood to be a British passport holder with Irish heritage.
The DFA also told TheJournal.ie that there are "serious concerns" for a further two Irish people still missing.
A spokesperson also said that they have more general concerns for another ten Irish people in New Zealand that so far remain unaccounted for.
Walshe had earlier said that of the eight people he knew were unaccounted for  it is unlikely that all of these were injured or deceased.
A national state of emergency has been declared in New Zealand following the 6.3 magnitude earthquake hit Christchurch yesterday.
The total death toll so far stands at 75 although this is expected to rise into the hundreds as many remain trapped beneath the wreckage with rescuers continuing to work to free people.