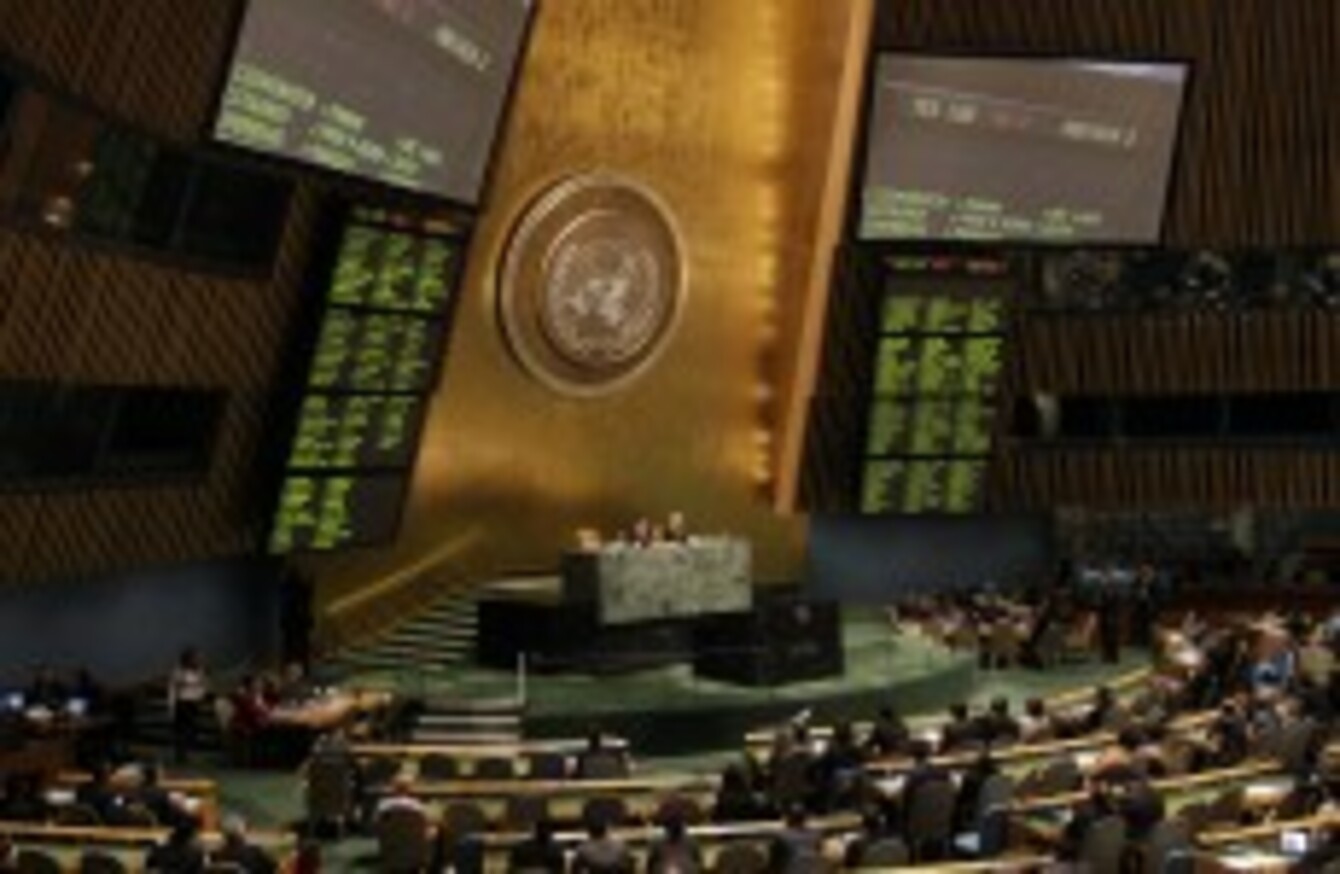 File photo of the United Nations General Assembly.
Image: Richard Drew/AP
File photo of the United Nations General Assembly.
Image: Richard Drew/AP
THE UNITED NATIONS General Assembly today voted, almost unanimously, to adopt a global arms trade treaty.
For the first time ever, states will be prohibited from selling arms to countries when they know those weapons will be used to carry out genocide, crimes against humanity or war crimes.
In the UN General Assembly 154 states voted to adopt the treaty just days after Iran, North Korea and Syria – three countries under some form of UN sanctions – tried to block it. Only three countries votes against the treaty with 23 abstentions.
Commenting after the vote Colm O'Gorman, Executive Director of Amnesty International Ireland said it was a "truly historic moment".
"This treaty can stop arms ending up in the hands of war criminals and human rights abusers," he said. "Amnesty International has been campaigning for two decades for this result and it's an incredible achievement for a generation of activists, supporters and members."
The treaty obliges all governments to assess the risk of transferring arms, ammunition or components to another country where they could be used to commit or facilitate serious violations of international humanitarian and human rights law. Where that risk is real and cannot be mitigated, states have agreed the transfer will not go forward.
O'Gorman said the Irish government was one of the treaty's "strongest supporters" and its representatives in New York "worked extremely hard over the last two weeks to ensure a strong treaty was agreed".
The treaty was adopted after more than six years of UN deliberations and will cover major categories of conventional arms, including small arms and light weapons which proliferate in countries with low-level conflicts, armed violence and a massive number of civilian casualties.
Now the treaty will be opened for signatures and ratification on 3 June 2013 at the UN General Assembly and will enter into force shortly after it has been ratified by 50 states.