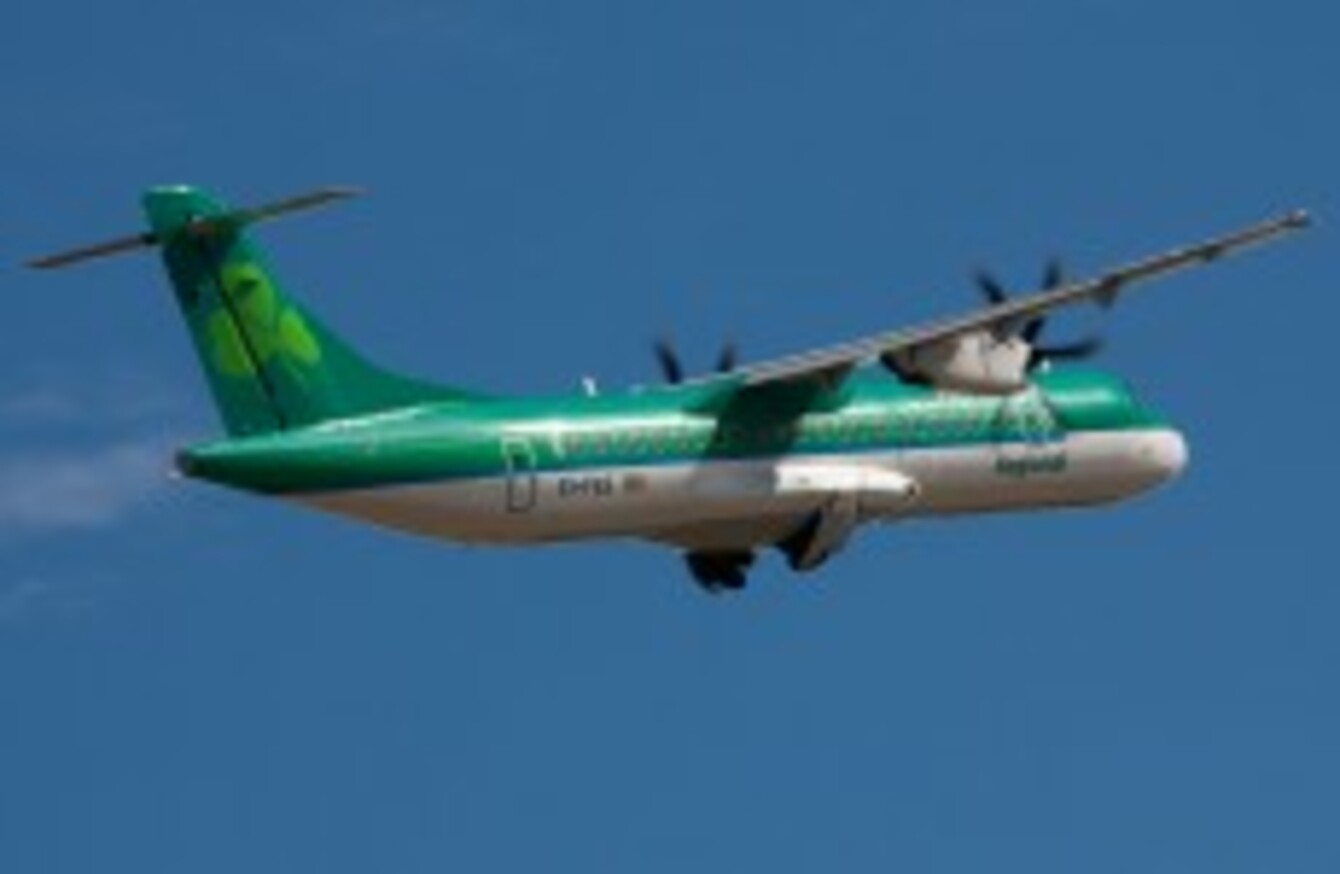 Image: Aer Lingus Regional
Image: Aer Lingus Regional
AER LINGUS REGIONAL has announced a 13 per cent increase in passenger numbers for last month, compared to the same period last year. The airline flew 82.316 passengers in total.
Passengers flying to and from Dublin were up 30 per cent and there was a 33 per cent growth in the Dublin to Cardiff route due to Ireland's Six Nations match with Wales in Dublin.
Simon Fagan Commercial Director at Stobart Air which operates the airline, said the company is "very satisfied" with the numbers, especially when the weather conditions last month are taken into consideration.
"Advanced sales from UK destinations to Aer Lingus's new transatlantic routes in San Francisco and Toronto are very encouraging as passengers are responding to the benefits of being able to pre-clear US customs and immigration at Dublin Airport," he said.
Last month Aer Lingus Regional reported a 23 per cent increase in its passenger numbers in January compared to the same month last year. Passenger numbers are up 17 per cent to date in 2014 compared to January and February in 2013.
The company announced yesterday morning that it was changing its corporate name to Stobart Air, as part of a shake-up to increase passenger numbers. It is expected to announce a number of new routes in the next year.