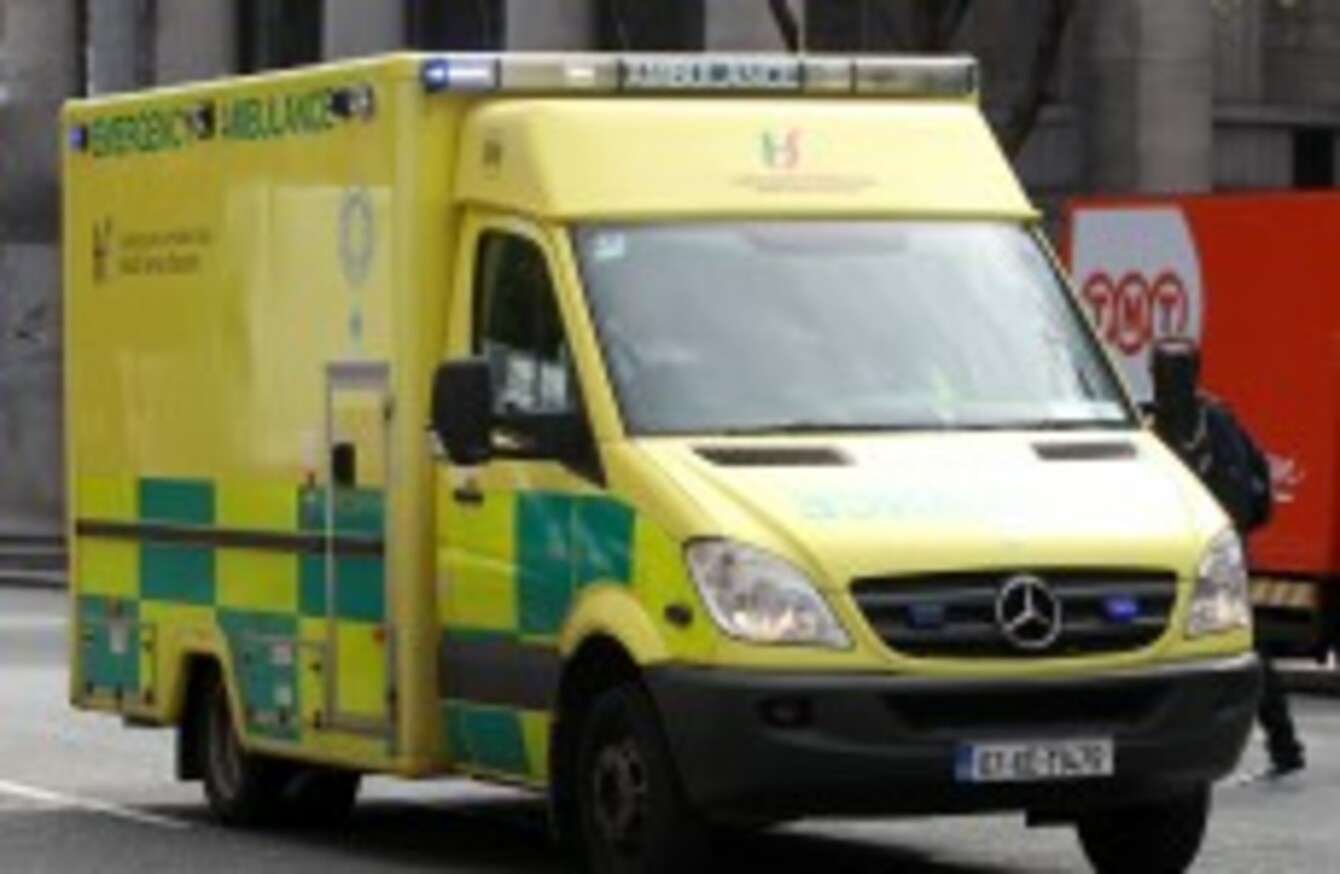 Image: Sam Boal/Photocall Ireland
Image: Sam Boal/Photocall Ireland
HEALTH SERVICES in the west of Ireland were the most likely to miss their targets for dispatching medical professionals and ambulances over the winter, according to new figures from the HSE.
HIQA targets suggest that an emergency paramedic should be dispatched to a life-threatening emergency within eight minutes of a call-out, in 70 per cent of all cases – but in January this was only achieved in 18.6 per cent of cases.
43 calls were made to emergency services in the HSE's western region with reports of a life-threatening cardiac emergency – but an emergency paramedic was only deployed within the time targets on eight occasions.
In only 34 of the cases, meanwhile, did the HSE meet its target of sending an ambulance to follow up the paramedic within 19 minutes. This equates to meeting the target on 79.1 per cent of occasions – below the 85 per cent target set by HIQA.
Response times in February were little better – with a paramedic dispatched within the target time on 16 of the 51 occasions (31.4 per cent), and with a follow-up ambulance meeting the dispatch target on 33 occasions (64.7 per cent).
The data relates to all life-threatening emergency calls to the health services in Connacht as well as counties Donegal, Clare, Limerick, and North Tipperary.
North Leinster comes closest to meeting targets
The figures, obtained by independent Roscommon TD Denis Naughten, also show response times for the southern region and North Leinster – showing that the region closest to Dublin comes consistently closest to meeting the HIQA targets.
In January, a paramedic met the dispatch target for cardiac emergencies in 65.4 per cent of cases, while the follow-up ambulance was dispatched on time in 81.5 per cent of cases.
In the south, the paramedic was sent on 47.6 per cent of occasions, while the ambulance met its time target on 85.7 per cent of occasions – the only instance in the figures where an ambulance service met its HIQA target.
On a national basis, ambulances met their target times for dispatch in January on 68.4 of cases – just under the 70 per cent target. That target was beaten in December (71.3 per cent) and February (73.8 per cent), however.
Commenting on the figures, Naughten said delays in responding to life-threatening 999 calls "are putting patients at risk, especially in rural areas".
"We were promised by the HSE that when smaller hospital A&Es closed, the public would be provided with a much better and safer system, yet this system is reliant on an over-stretched and under-resourced ambulance service.
"While the vast majority of life-threatening 999 calls nationally have an ambulance at the scene within 19 minutes just 65 per cent of the time, the situation in the West of Ireland can be as bad as 55 per cent," he said.