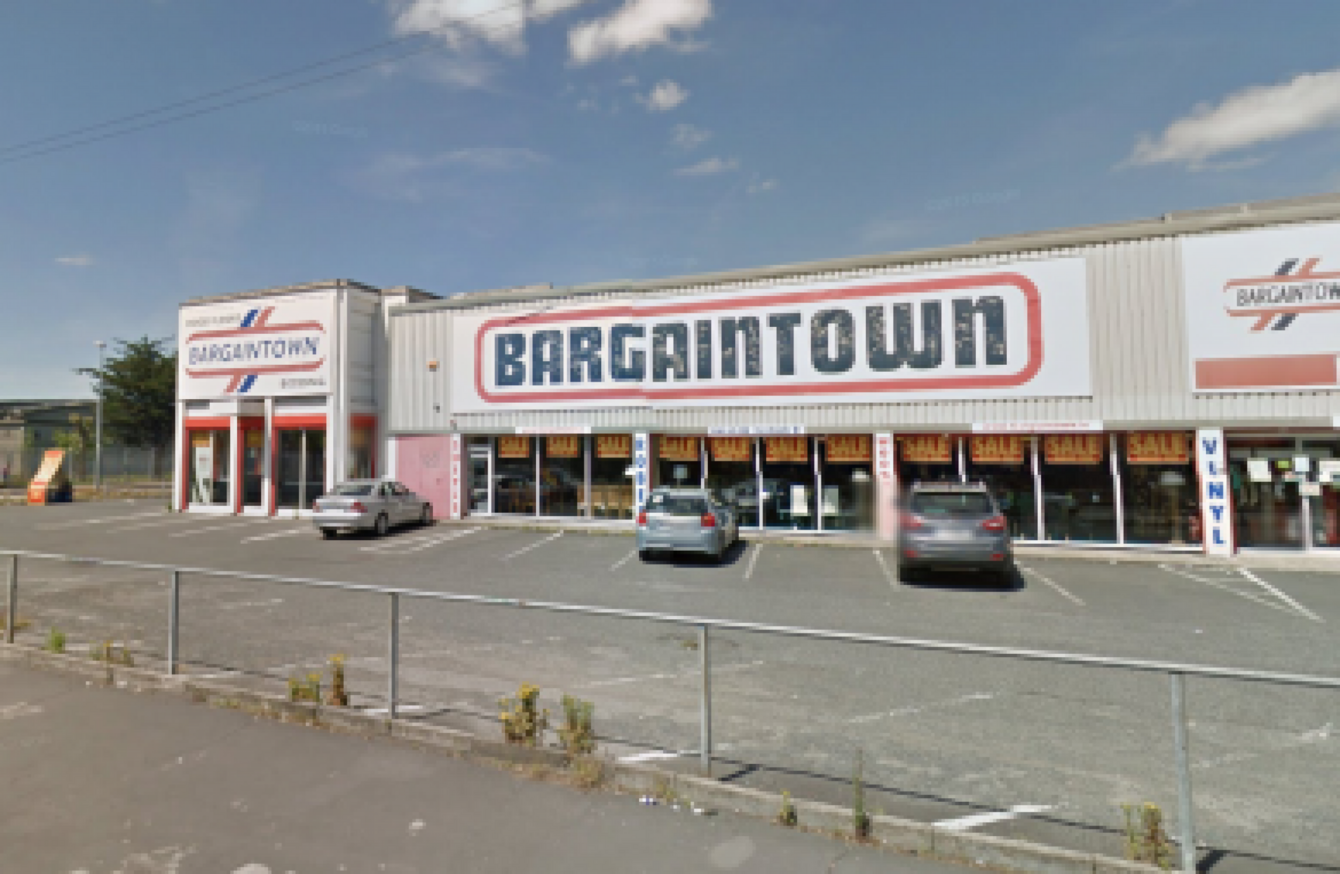 Image: Google Maps
Image: Google Maps
DUBLIN CITY COUNCIL'S homeless executive says a plan to use a former Bargaintown store to house 40 homeless people is necessary to deal with the homelessness crisis.
The plan was discussed at yesterday's Dublin City Council Housing Committee and slammed by Sinn Féin councillor Larry O'Toole. The plan would take homeless people from hotels and put them in the warehouse, which would be refurbished and run by an outside agency, the Salvation Army.
It would serve as a "family hub", supported living facilities designed to get homeless families out of highly unsuitable hostel and B&B accommodation.
But O'Toole told TheJournal.ie that the plan was "moving deckchairs on the Titanic".
However, the Dublin Region Homeless Executive, the council's homelessness arm, says that it has to take action to address a spiralling crisis in the capital.
"The Dublin Region Homeless Executive is currently dealing with an unprecedented homeless crisis in relation to families and is actively pursuing solutions to provide supported family hubs across the Dublin region.
The use of commercial hotels for families is unsuitable and the new family hubs will have the capacity to provide play space, cooking and laundry facilities and communal recreation space. Other supports will also be available for families as they move on to other housing options, when they become available.
"Dublin City Council will have overall responsibility for the development of Greencastle Parade, Coolock and the Salvation Army will have responsibility for onsite operation and day to day management."
The service will support 28 families and will open later in the summer.