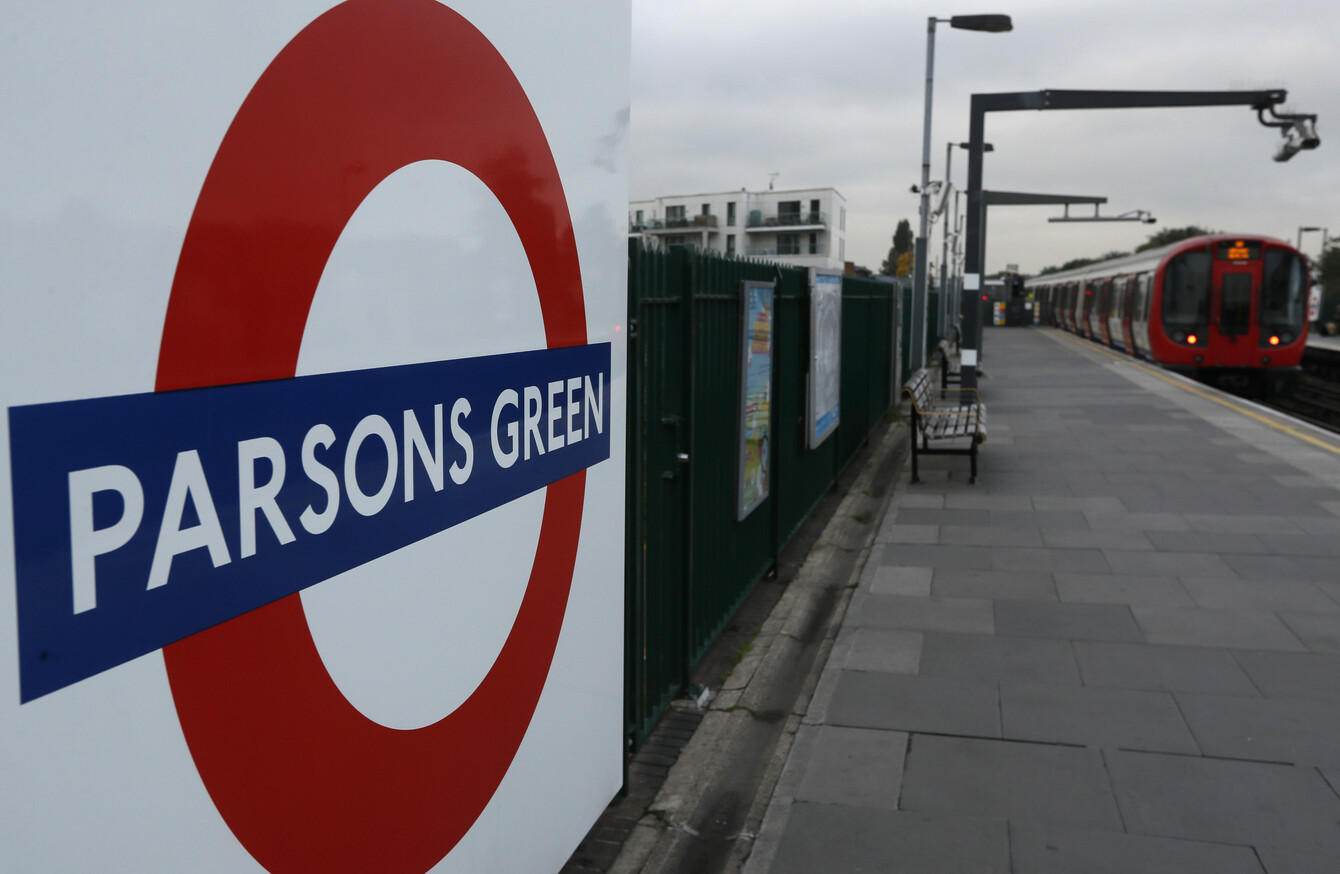 Image: Kirsty Wigglesworth via PA Images
Image: Kirsty Wigglesworth via PA Images
AN 18-YEAR-OLD man is appearing in court charged in connection with the Parsons Green tube terrorist attack last week.
Ahmed Hassan, 18, of Sunbury, Surrey, is accused of attempting to murder people travelling on a tube train in West London last Friday.
He faces a charge of using a chemical compound, known as TATP, to cause an explosion likely to endanger life, the Metropolitan Police alleged in a statement.
He was arrested in Kent at around 7.50am on Saturday, 16 September – the day after the attack. He was arrested at the port of Dover, the departure point for ferries to France.
Two other men, aged 25 and 30, remain in custody under section 41 of the Terrorism Act in connection with the investigation, which is being carried out by officers from the Met's Counter Terrorism Command.
Three other suspects, aged 17, 21 and 48, have been released from police custody since yesterday.
Searches are ongoing at one address in Surrey and two in Newport, Wales. The other searches have been completed.