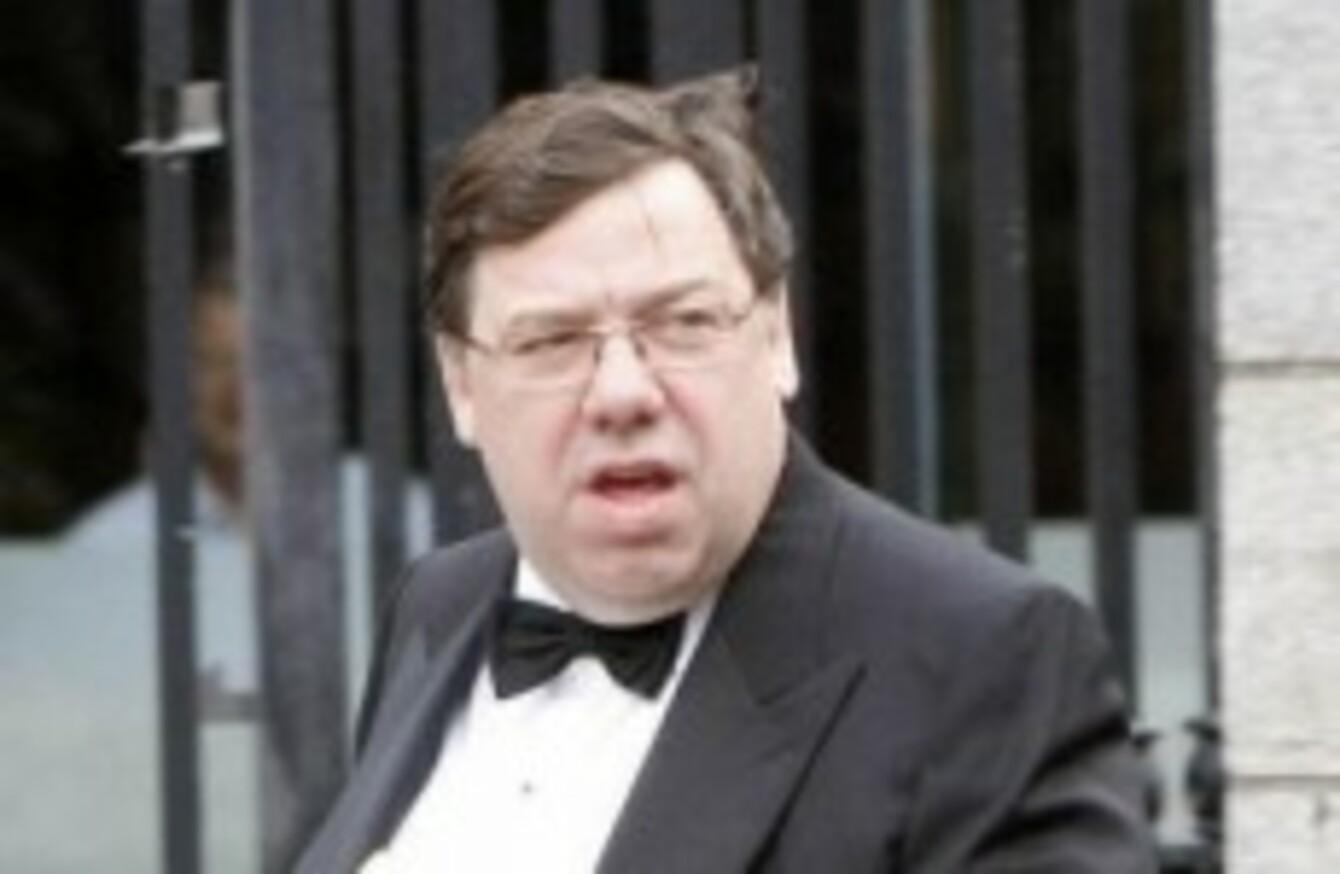 Image: Niall Carson/PA Archive
Image: Niall Carson/PA Archive
BRIAN COWEN has insisted he will continue to do many more early morning interviews, after it was alleged that he was drunk or hungover when he gave an interview to RTÉ's Morning Ireland this morning in which he sounded a little the worse for wear.
The Taoiseach – who, according to presenter Cathal Mac Coille, agreed to do the interview before taking breakfast – spoke with an unusually deep voice, in complete contrast to his vocal tones in interviews given within the last few days.
RTÉ's own Pat Kenny, beginning his own show at 10am, indicated that the Taoiseach's interview had been scheduled for earlier in the day – and had suggested that the interview had had to be rearranged.
During the interview, Cowen also mistakenly referred to the Croke Park agreement, relating to employment in the public sector, as the Good Friday agreement.
Amid suggestions that the Taoiseach may have had a late night at Fianna Fáil's parliamentary think-in in Galway, and asked by TV3′s Ursula Hannigan if he was "either drunk or hungover" during the interview, he said:
Absolutely not, that's absolutely ridiculous, that's not true at all. [...] That's uncalled for.
Foreign affairs minister Micheal Martin has dismissed complaints about the Taoiseach's performance, saying he merely sounded "hoarse" and that the substance of the Taoiseach's comments were entirely valid, while defending his right to socialise at the event.
Transport minister Noel Dempsey said the Taoiseach was perfectly capable in this morning's interview, though Fine Gael communications spokesman Simon Coveney said on Twitter that Cowen sounded "half way between drunk and hungover and totally disinterested".
Users on Twitter and online discussion forums before Cowen's denial seemed less than convinced, however, about the Taoiseach's physical state.