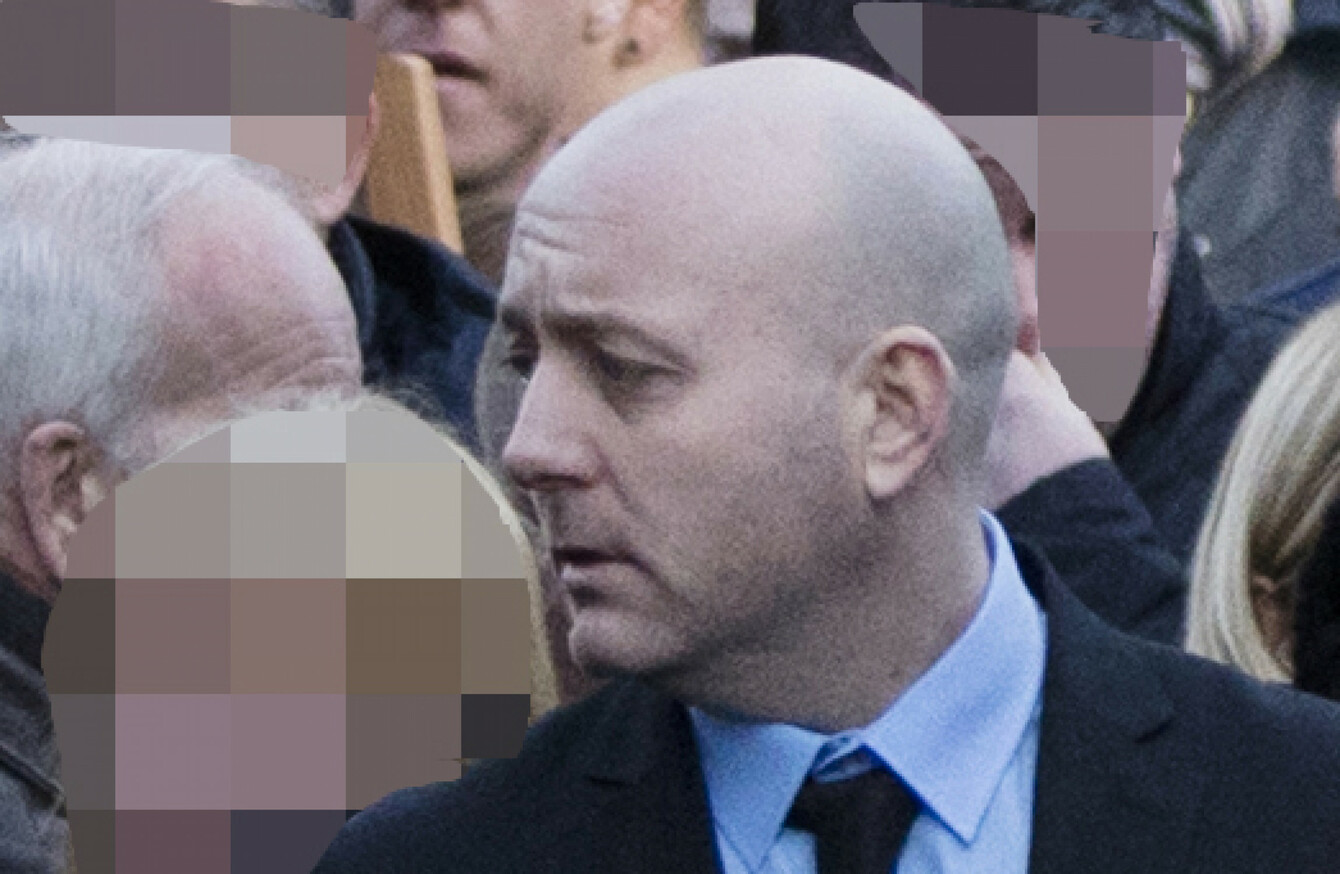 Freddie Thompson.
Image: RollingNews.ie
Freddie Thompson.
Image: RollingNews.ie
MURDER ACCUSED FREDDIE Thompson shouted obscenities in court this morning  after he was refused bail by a High Court judge.
Thompson (36), with an address at Loreto Road, Maryland, Dublin 8, is charged with the murder of David Douglas (55) at Bridgefoot Street in Dublin on 1 July 2016.
When Justice Paul McDermott said he was refusing to grant the bail application this morning, Thompson, who was dressed in a grey zip-up jumper, stood up and shouted: "F**k off, I'm not listening to that." He then proceeded to walk towards the door of the holding area.
Prison officers tried to bring him back before the judge but he continued to shout: "I'm not f**king going back in" and "the state of this country. You are all the same".
Two women who had been present in the court to support Thompson then left the courtroom before the judge had finished his ruling.
The judge said today that he was rejecting Thompson's bail application on several grounds including that he was a flight risk.
Thompson had sought bail in the High Court yesterday. However, the State objected to the application.
At yesterday's bail hearing, Sergeant Brendan Brogan from Pearse Street Garda Station told Ronan Prendergast BL for the State, that he was objecting to bail because of the "seriousness" of the charge.
Sgt Brogan also told the court he believed that if the applicant was released on bail he would be a flight risk and might not face trial.
Another ground for objection, the court heard, was Sgt Brogan's fear that if the accused man was released on bail it could result in further serious offences being committed.
The court also heard evidence yesterday from Chief Superintendent Francis Clerkin who said that his objection was based on Section 2A of the Bail Act.
The section allows a chief superintendent give evidence that the refusal of bail is necessary to prevent the commission of a serious offence.
The Director of Public Prosecutions (DPP) was previously granted an order to have Thompson face trial at the Special Criminal Court.
The DPP can direct an accused face trial in the non-jury court if it deems "the ordinary courts are inadequate for effective administration of justice".
Thompson was remanded in custody.
Comments are off as legal proceedings are ongoing.