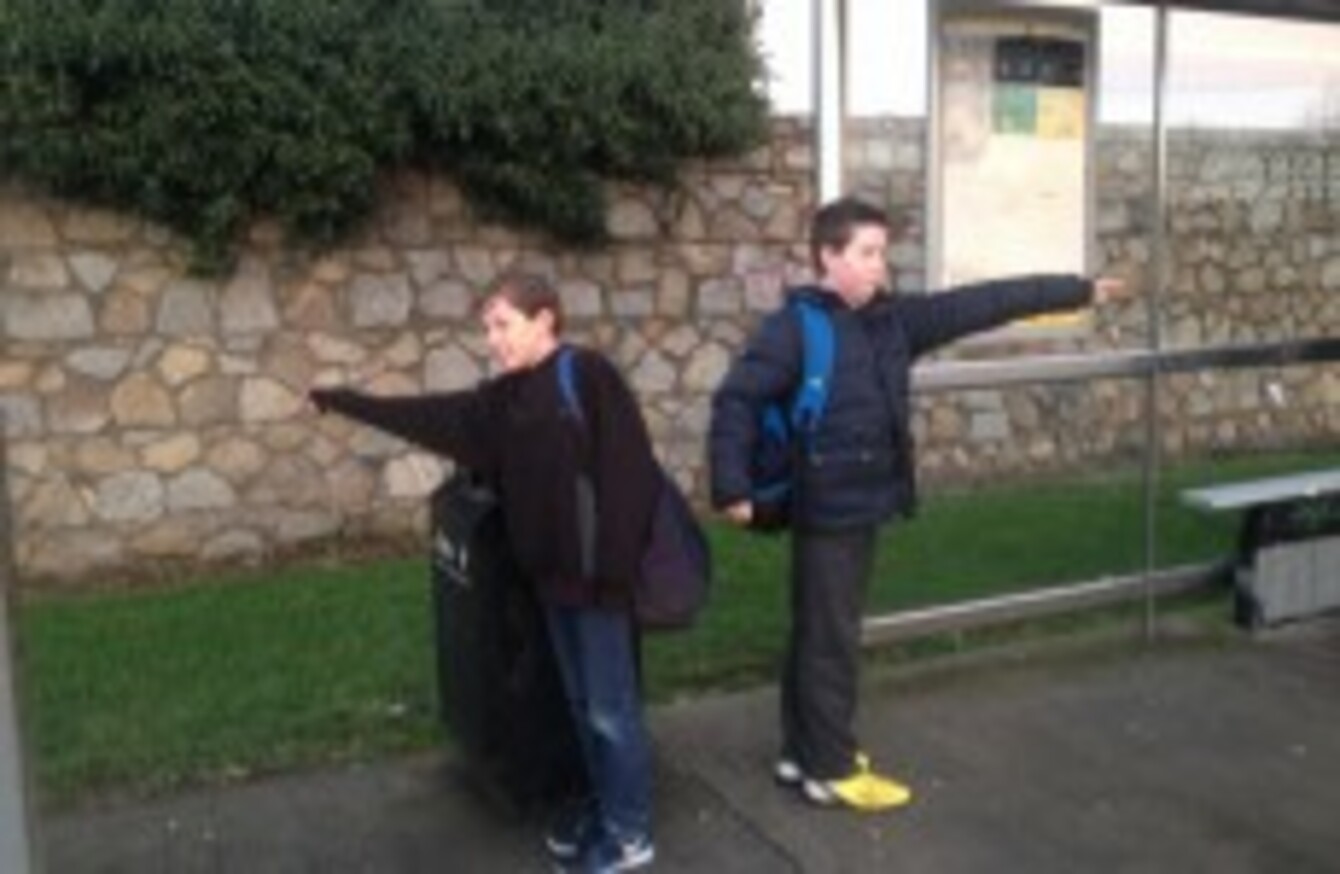 Cillian Deegan (12) and Luke Flynn (11) "look for direction to their school"
Cillian Deegan (12) and Luke Flynn (11) "look for direction to their school"
GAEL-CHOLAISTE AN PHIARSAIGH is set to open officially on 1 September this year.
The school has over 200 pupils registered, with 46 set to start in September.
However, while the Dundrum, Co Dublin, school has students, it doesn't have a building, something that is angering the parents of prospective students.
With just over seven months until opening day, the Department of Education says it is "working with the patron of Gaelcholáiste an Phiarsaigh to identify and secure suitable accommodation for the school's start-up in 2014."
A spokesperson told TheJournal.ie that because of the sensitivities around land acquisitions mean that it cannot comment on the issue any further.
"In relation to the permanent location of the Gaelcholáiste, a number of options have been identified and are being progressed. Negotiations are ongoing and therefore, given the sensitivities associated with land acquisitions, the Department is not in a position to comment further at this time."
The Chairperson of the school's board of management Lorcán Mac Gabhann said that there has been "little meaningful engagement" from the department.
"While the Department made a decision to open a Gael-Choláiste for the greater Dundrum area over two years ago, parents, or the Board, were never consulted as to where to school should be located so as to best suit their needs."
One parent, Sarah Flynn, says the situation is causing real uncertainty.
"It is incredibly difficult for us as parents when our children ask us where they will be starting next September and we have no answer for them. This uncertainty is placing a huge strain on the children."