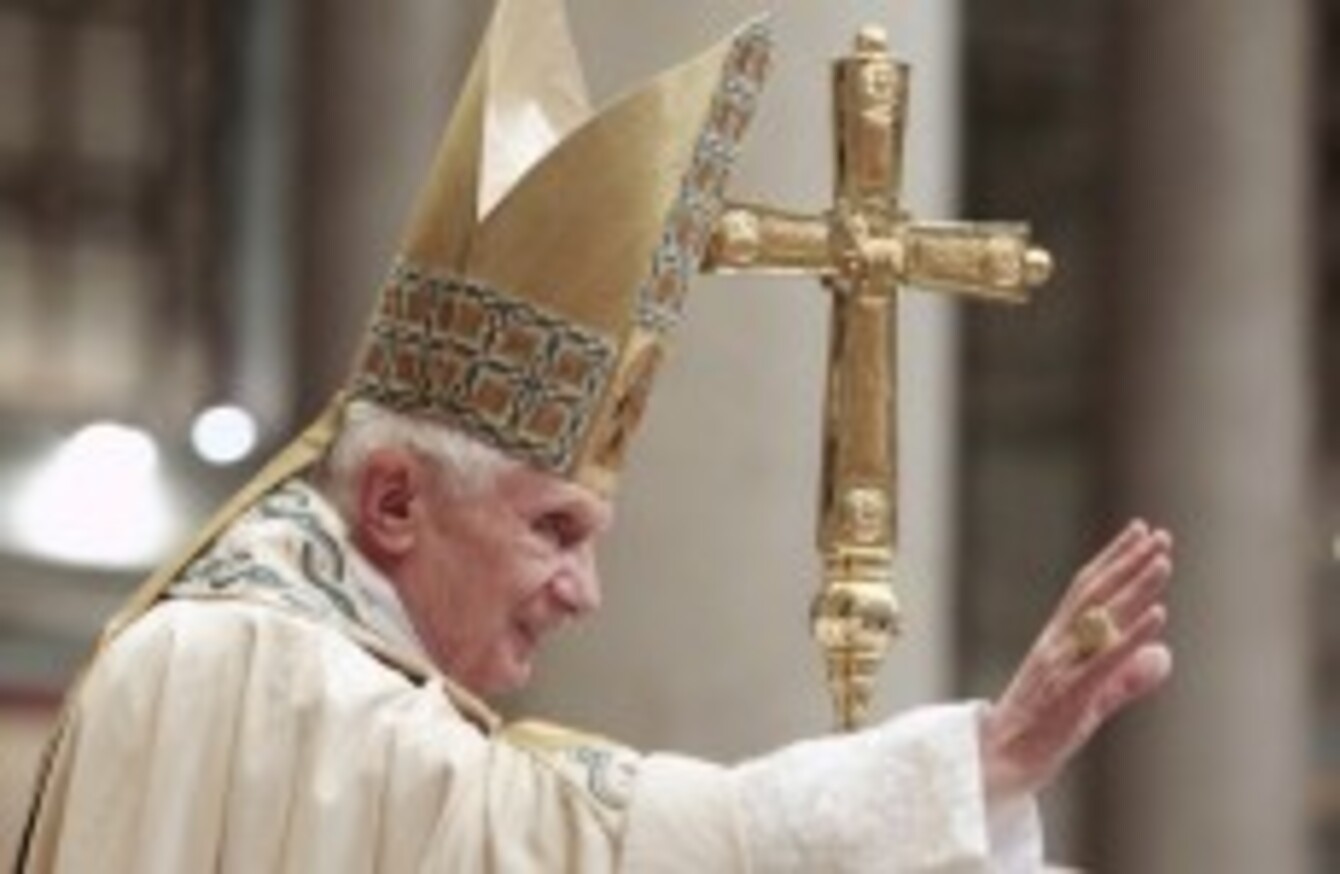 Pope Benedict XVI (File photo)
Image: Gregorio Borgia/AP
Pope Benedict XVI (File photo)
Image: Gregorio Borgia/AP
THE GOVERNMENT HAS restated that there are no immediate plans to reconsider the decision to close Ireland's embassy in the Vatican.
Tánaiste Eamon Gilmore announced last November that the Irish embassy in the Vatican would be closed as part of the government's programme of cuts to its budget with embassies in Iran and East Timor also shuttered.
The decision was criticised by Catholic groups and opposition parties who expressed scepticism as to the reasons behind the closure of the embassy following a cooling of the government's relationship with the Vatican in the wake of the Cloyne report into clerical sex abuse in a Cork diocese.
Gilmore has said that the closure will save between €845,000 and €1.2m and indicated that the decision will be reviewed when the economy recovers.
This week a number of backbench Fine Gael TDs urged the government to review the decision to close the embassy, endorsing a motion put forward at the parliamentary party meeting for the decision to be reviewed.
However, a spokesperson for the Department of Foreign Affairs has restated the government's position saying there are "no immediate plans to review the decision."
"It was a government decision to close the embassy and the Tánaiste hopes when economic conditions are better this can change," he added.