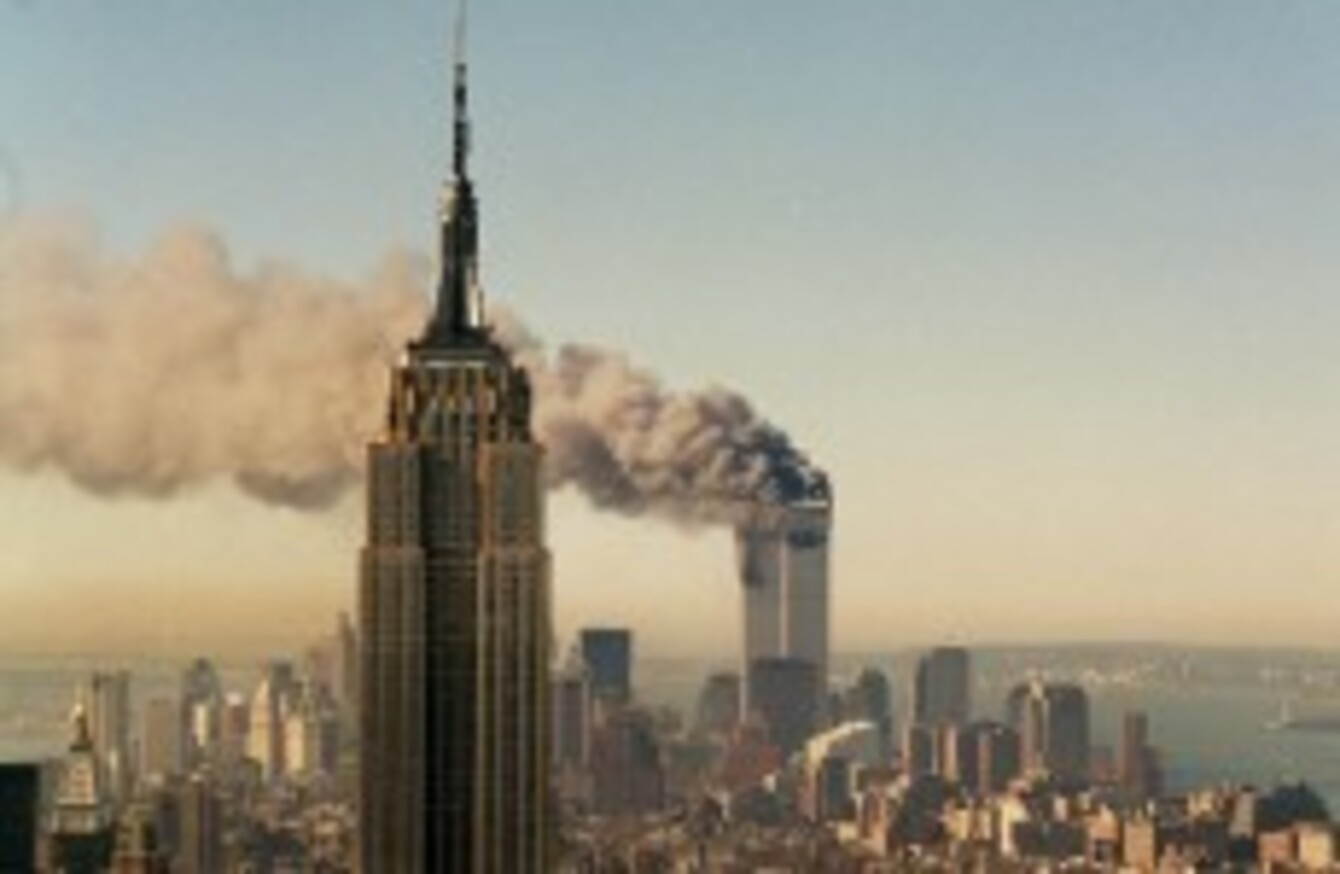 Image: AP Photo/Marty Lederhandler/PA Images
Image: AP Photo/Marty Lederhandler/PA Images
A LOT HAS CHANGED since the establishment of the Tribunal of Inquiry into Certain Planning Matters and Payments in 1997.
Ireland has gone through two Taoisigh (Ahern and Cowen) and a third presidential term is underway since the Tribunal began its work.
We've seen the Good Friday Agreement, the 9/11 attacks America's subsequent invasions of Afghanistan and Iraq, as well as the introduction – and proliferation – of social media sites.
In the week that the Tribunal was formally established in November 1997, the top grossing film in the US was I know What You Did Last Summer, while in Ireland the top single was Aqua's 'Barbie Girl'.
Here are some of the events that have occurred in the time it took the Planning Tribunal to collect, compile and release its findings:
2001

The 9/11 terror attacks are mounted in the US. (AP Photo/Chao Soi Cheong/PA File)

1999

The euro is established. (Barry Batchelor/PA Images)

Social Media

Facebook was launched in February 2004, Twitter launched in July 2006, and Skype first came on the scene in 2003. (The Canadian Press Images/Steve White/PA Images)

1998

Google is incorporated as a company. (Julien Behal/PA)

1999

In 1999, Pat Kenny takes over from Gay Byrne as host of The Late Late Show. Ryan Tubridy takes over the show in 2009. (Julien Behal /PA Wire)

2008

The US elects its first black president, Barack Obama. (AP Photo/David Guttenfelder, PA File)

2011

Queen Elizabeth II becomes the first British monarch to visit the Republic of Ireland. (Maxwells/PA Wire)

2011

President Barack Obama visits Ireland in May. (AP Photo/Charles Dharapaki/PA Images)

1998

Robbie Keane debuts for the Republic of Ireland soccer team, later becoming the team's record goal-scorer. (Julien Behal/PA Wire)

2011

Former al-Qaida leader Osama bin Laden is killed in Pakistan during a raid by US Navy SEALs on his compound. (AP Photo/PA Images)

2001

The US invades Afghanistan with support from allies including the UK. (AP Photo/Hoshang Hashimi/PA Images)

2003

NASA's space shuttle Columbia explodes during its re-entry into the Earth's atmosphere, killing all seven astronauts on board. (AP Photo/Dr Scott Lieberman/PA File)

2011

Arab Spring uprisings across North Africa and the Middle East see leaders in Tunisia, Libya, Yemen and Egypt. (AP Photo/Hani Mohammed/PA File)

2003

The US invades Iraq. Combat troops are withdrawn seven years later. (AP Photo/Petros Giannakouris/PA File)

2006

Saddam Hussein is put on trial after being found hiding in an underground bunker and is executed by hanging in December 2006. (AP Photo/Darko Bandic/PA File)

2012

Rory McIlroy becomes the world's number one golfer. (AP Photo/Wilfredo Lee/PA Images)

2008

Bertie Ahern steps down in May amid controversy over his Mahon Tribunal evidence and is succeeded by Brian Cowen. Cowen resigns as FF party leader in early 2011 but stays on as Taoiseach until #GE11 election sees a Fine Gael-Labour coalition in government. (Julien Behal/ PA Wire)

2010

Burma's pro-democracy leader Aung San Suu Kyi is released from house arrest after seven years. (AP Photo/PA)

2010

The Irish government reaches a loan agreement/bailout deal with the ECB, European Commission and the IMF. (AP Photo/Peter Morrison/PA)

2001

Apple launches the first iPod. (AP Photo/Julie Jacobson/PA)

1997

President McAleese takes office in November 1998 and serves two terms. Michael D Higgins is elected to the presidency in October 2011. (Niall Carson/PA Wire)

1999

The end of 1999 is marked with widespread fears over the 'Millenium Bug'. (Alan Mothner/AP/PA)

1998

The groundbreaking Good Friday Agreement is signed in Belfast in April 1998. (Paul Faith/PA)

2011

Basque separatist armed group ETA announces a ceasefire in October. (AP Photo/Alvaro Barrientos/PA Images)