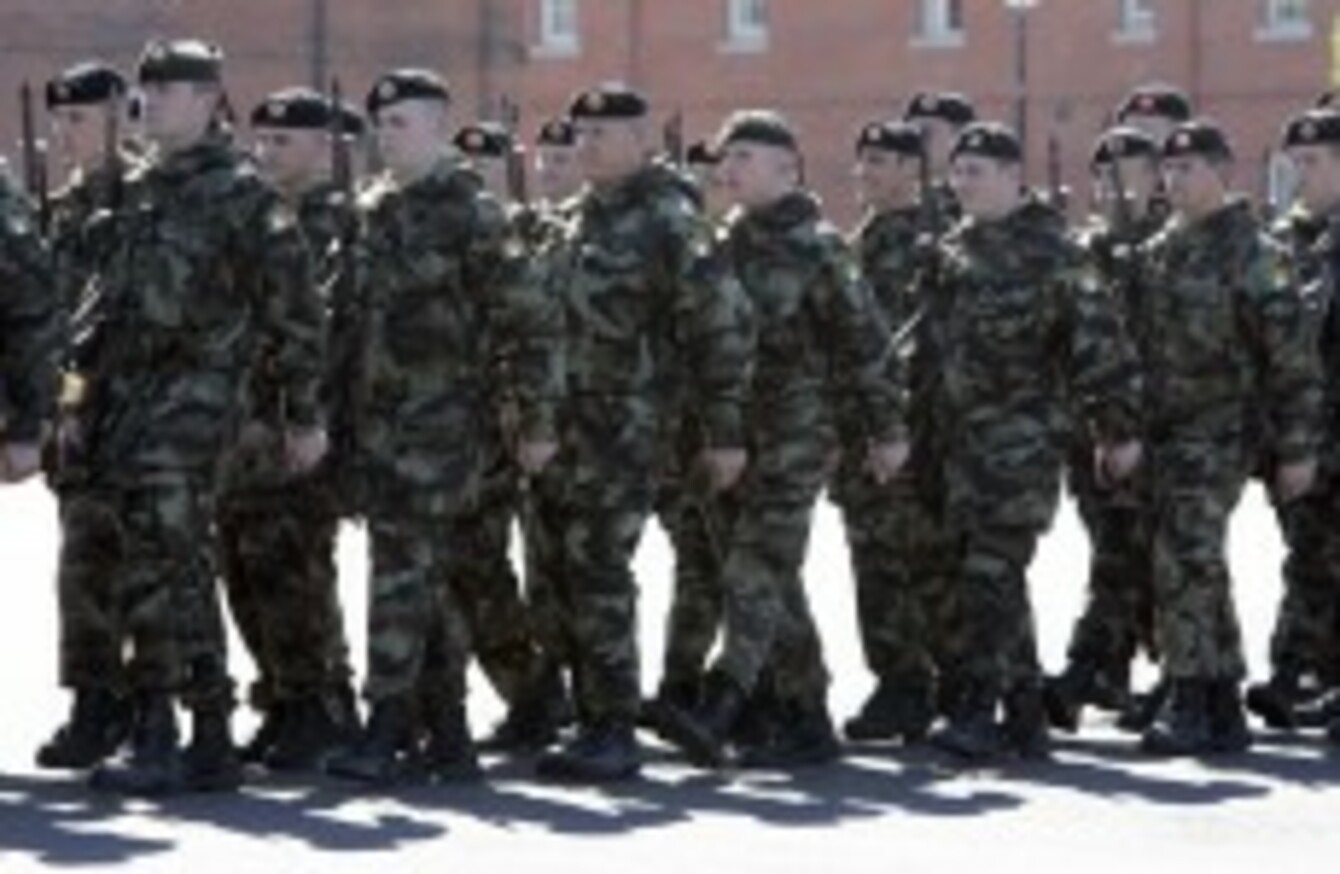 The infantry group deployed to Golan Heights.
Image: Mark Stedman/Photocall Ireland
The infantry group deployed to Golan Heights.
Image: Mark Stedman/Photocall Ireland
DEFENCE MINISTER ALAN Shatter has said the Irish troops in the Golan Heights remain fully committed to their task in the UNDOF mission.
The comment comes after 36 soldiers were hit by an unknown blast yesterday morning. It is thought Syrian rebels may have been involved. The troops returned fire and no serious injuries were sustained.
Shatter said he was fully briefed about the Irish troops' role in the UNDOF mission on Wednesday during his trip to Jerusalem. He spoke with Irish Commanders deployed with UNDOF and the Head of Mission of UNTSO, Ireland's Major General Michael Finn.
"All issues of relevance to the mission were discussed," his department said.
"We know that our troops were deployed to the Golan Heights at a time of increased instability but that they are fully trained and equipped to undertake their important duties on behalf of the United Nations. They remain fully committed to this task," added Shatter.
The Fine Gael TD is currently on a tour of the Middle East. Earlier this week, he visited the Za'atri Refugee Camp in Jordan, meeting with Irish Aid and UNHCR officials there.

(YouTube: Department of Defence – Ireland)
Shatter has also met with the Israeli ministers for defence and justice to discuss security issues in the region, the implications of the Syrian conflict and recent events in Egypt.
Talks also turned to Iran and the prospect for progress in the Israel-Palestine peace process.
"The discussions were a valuable update and perspective on the current difficulties in the region, their impact on those affected and possible future outcomes," Shatter on the meeting's conclusion.