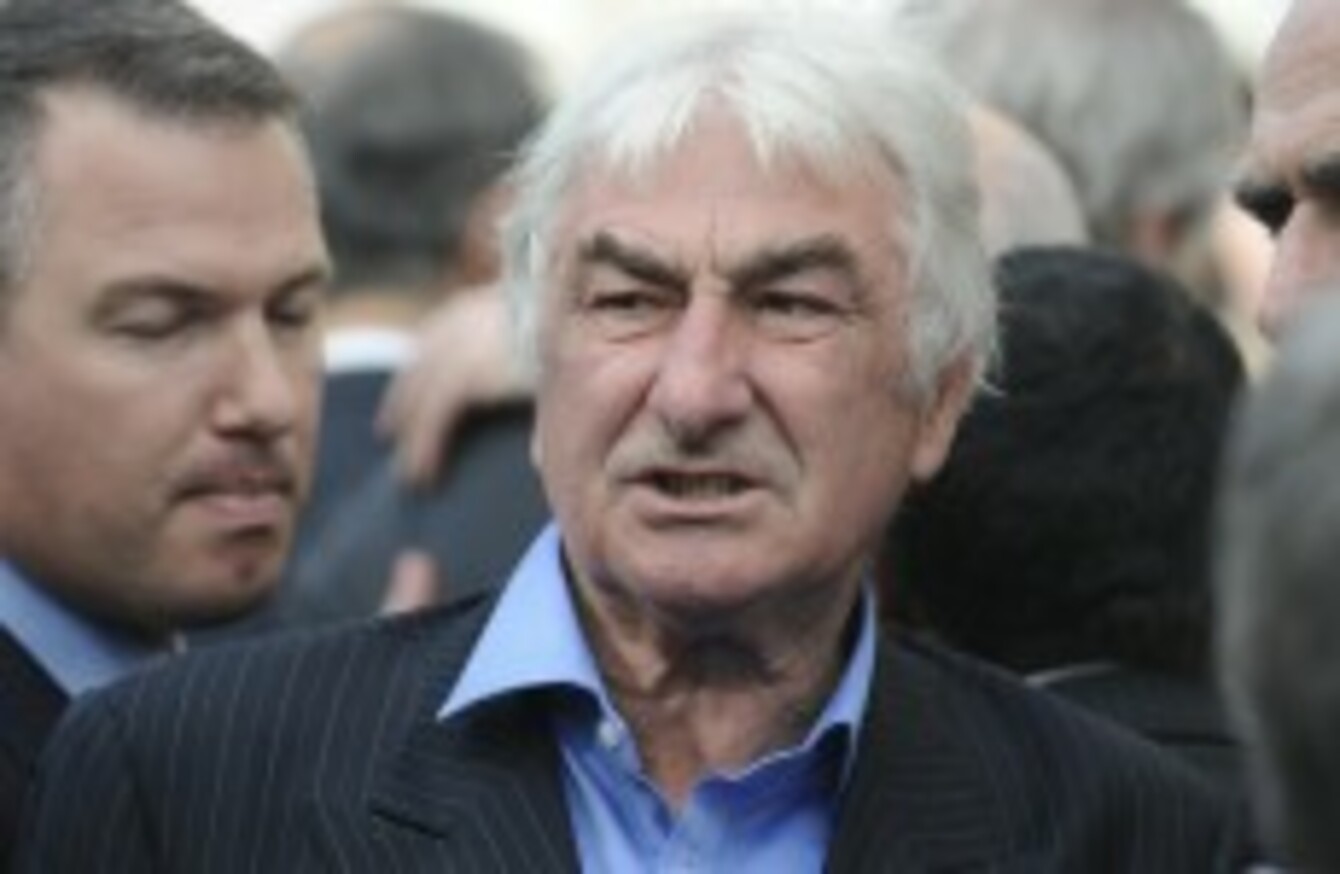 Image: Photocall Ireland (File)
Image: Photocall Ireland (File)
Updated, 18:16
THE CHIEF EXECUTIVE of the humanitarian charity GOAL, John O'Shea, is to step down from his position next month, after the High Court was today told that his attempts to stop the charity's board from removing him had been settled.
In a statement this evening O'Shea, 68, said he had decided to step down as CEO, a post he had held since founding the charity himself in 1977.
"I wish to express my profound thanks to many thousands of individuals who have helped me in my efforts to alleviate the suffering of some of the poorest people on the planet," O'Shea said.
"Helping the downtrodden, the deprived and the destitute was an honour and a privilege."
GOAL said it hoped to "explore opportunities to collaborate with John for the betterment of the organisation given John's vast experience and expertise", and thanked O'Shea for his "astonishing work and contribution to GOAL".
"Since 1977 GOAL has delivered over $1bn in aid and emergency relief programmes to the poorest of poor in over 50 countries, saving tens of thousands of lives and improving countless others," it said.
Trade and development minister Joe Costello paid tribute to the "exceptional humanitarian work and the leadership" O'Shea had shown, saying GOAL had made a "significant contribution to emergency humanitarian action and longer term development efforts".
Details of the settlement reached between the sides have not been disclosed.
The Irish Times said the High Court had been informed this afternoon that the dispute between O'Shea and GOAL's board had been settled following "lengthy discussion" between lawyers for both sides.
O'Shea had secured a temporary order against his removal earlier this month, rejecting complaints of "institutionalised bullying" within the organisation, calling them "false and concocted".
Additional reporting by Emer McLysaght