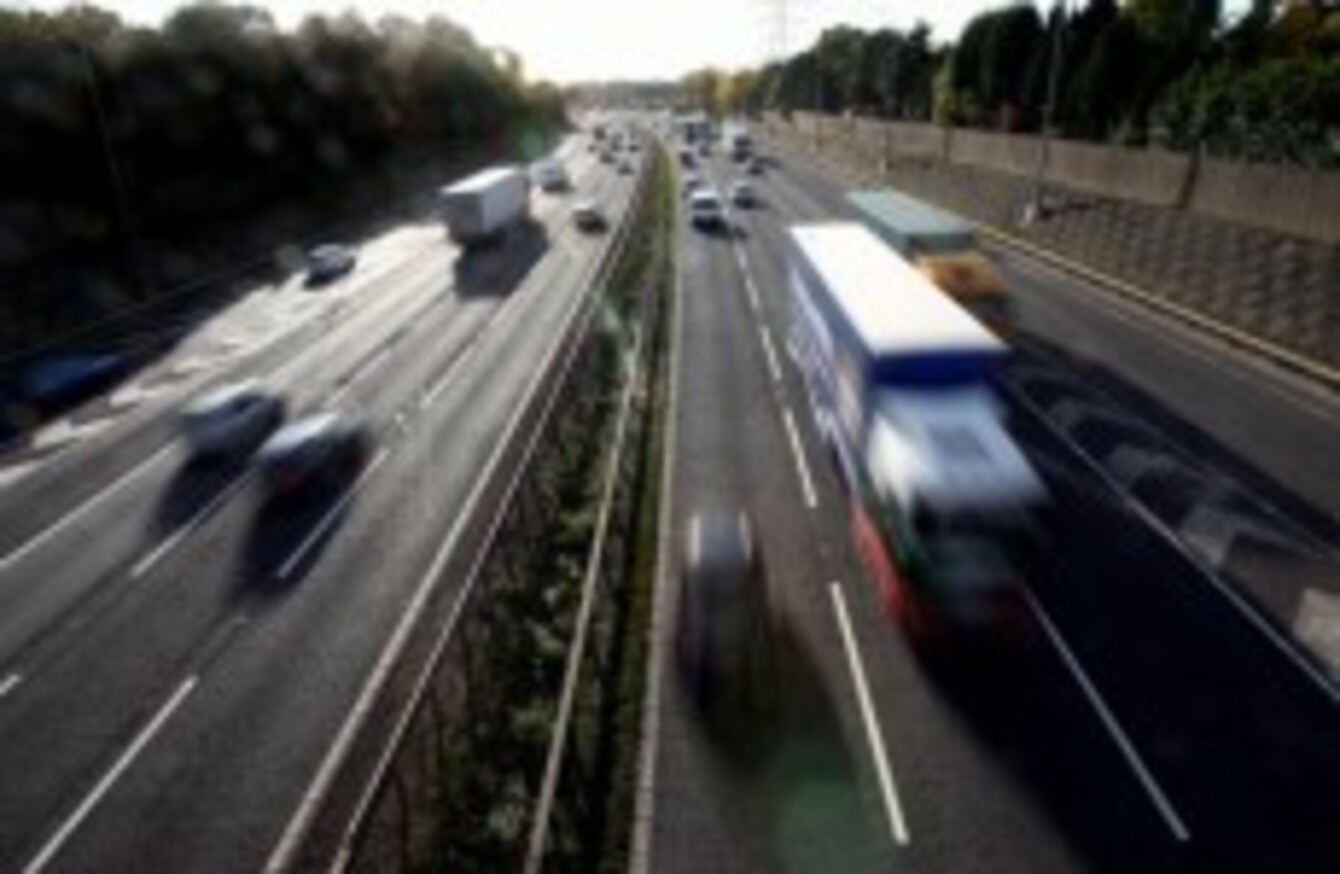 File photo
Image: David Jones/PA Wire/Press Association Images
File photo
Image: David Jones/PA Wire/Press Association Images
THE TENS OF thousands of Leaving Certificate students who received their results this morning are being urged to celebrate safely tonight.
Up until yesterday, 115 people had died on Irish roads – including 19 young adults aged between 16 and 20 years of age.
That means 1 in 6 of the fatalities have been young people – and almost two thirds of those killed were drivers.
Noel Brett, chief executive of the Road Safety Authority (RSA) gave his congratulations to the students but said:
Make mature and sensible choices about how you get to your destination tonight. For example, consider using public transport tonight to get to and from your destination safely.  If you choose to drive, make safe choices about who you give a lift to as they may influence how you behave on the roads.
Road safety tips will be posted by the RSA on its Twitter account and on Facebook and the RSA is asking TV, radio, music and sports personalities with a large number of young followers to tweet a message to stay safe on the roads tonight.
It is also asking parents to ask their child to avoid driving late at night as this is a high risk period for crashes, especially among young people.
DrinkAware.ie also has some tips for students planning to have a drop or two to celebrate toonight. The advice includes:
Eat well

before you go out and snack regularly throughout the night. Even crisps or peanuts will really help soak up the alcohol and help you last the night.

ID. Carry an officially recognised form of ID – as not all Leaving Certificate students are over 18, it is likely that you will get stopped and asked for proof of age.

Home Time. Arrange before you go out how you are going to get home – whether by taxi, public transport or designated driver. Be nice to your designated driver, they have saved you from the taxi queue so treat them to some non alcoholic drinks!

Water. Keep yourself refreshed and hydrated by having a soft drink or some water every other drink. This will also help you to pace your drinking.

Round, Round Baby. Try to avoid getting involved in a 'rounds'. You could end up drinking at a pace that doesn't suit you. If you do find yourself in a round, it's OK to skip a drink or ask for a water/soft drink if others are drinking faster than you.

R.E.S.P.E.C.T. Drinking is not everyone's idea of a good time. If your mates don't  want to drink, that's their decision, respect it and move on.

Watch your drink. Spiking isn't an urban myth so keep a close eye on your drink and never accept a drink from a stranger.

Got a Problem? Avoid drunken arguments, they're usually over something really stupid. Just walk away.

Mates. Keep a look out for your mates and make sure they look out for you. Keep your mobile on and never let a mate wander off alone.

Gorgeous? Remember that too much drink will do nothing for your looks – you're drop dead gorgeous until you drop down drunk.

What next? If you're confused about what to do next contact the Leaving Certificate Helpline number (1800 265 165) for help and advice.

Support. If you didn't get the results you hoped for or are just feeling stressed out, visit www.headsup.ie for tips on dealing with stress and links to other support organisations.
- Additional reporting by Susan Daly