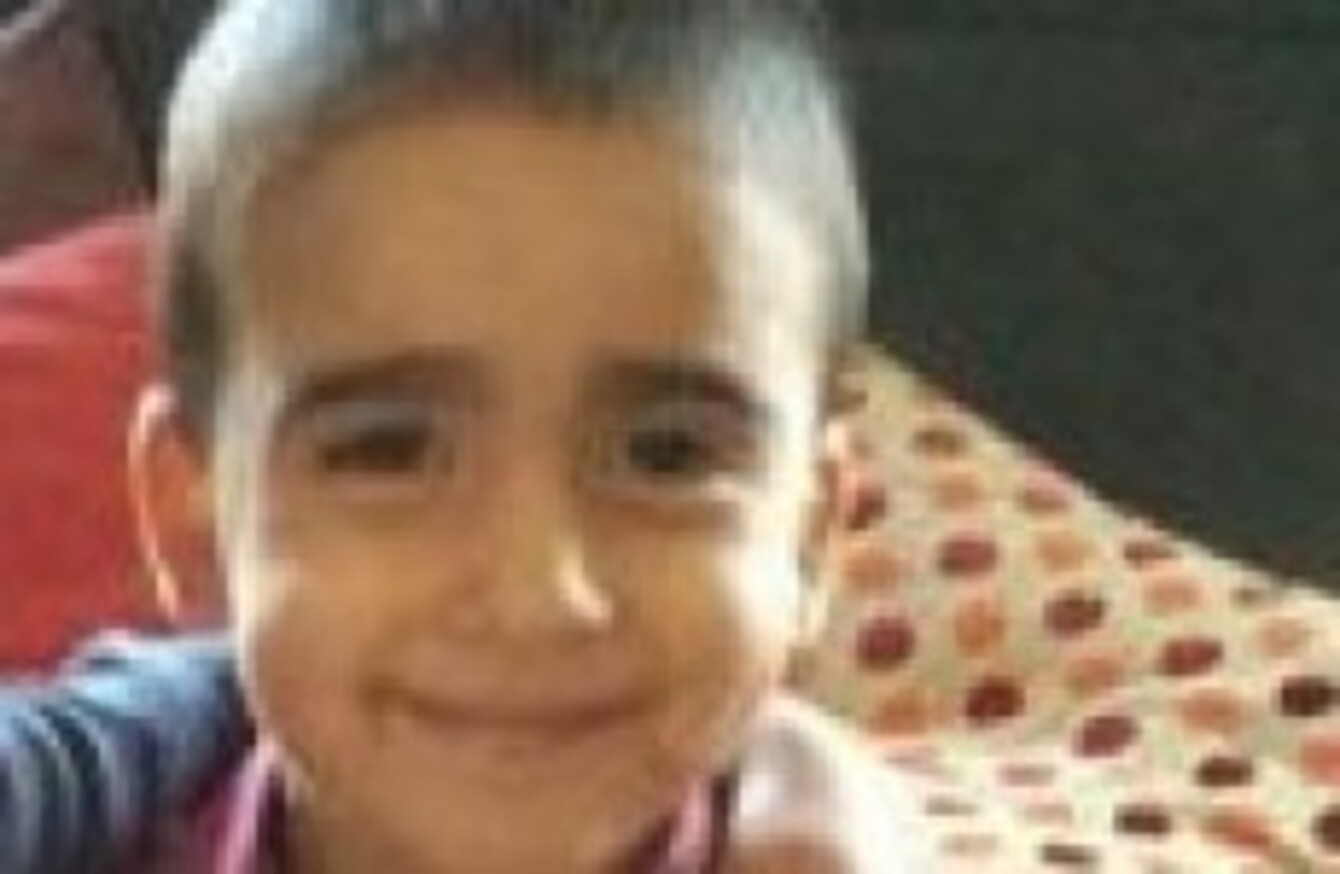 Image: Edinburgh Police
Image: Edinburgh Police
AS THE RAIN fell, volunteers from various areas of the city took part in a co-ordinated search for missing Edinburgh three-year-old Mikaeel Kular.
The young boy has not been seen since 9pm Wednesday night when he was put to bed. Fears are growing for his safety in Scotland.
Police have issued a Child Rescue Alert, setting up a dedicated phoneline for tips on his whereabouts.
The current focus of the co-ordinated searches remains in the Drylaw area of Edinburgh which includes Muirhouse, Pennywell and Silverknowes. Officers have asked volunteers to wear appropriate clothing as they work and to keep their own safety at the forefront.
Before the night shift, they advised helpers on Twitter:
We are grateful for help, but your safety is paramount – wear warm clothes, sturdy footwear, prepare for weather and take heed of briefing.
Volunteers will be briefed, assigned officers to work with and areas. Please dress appropriately and prepare for the weather.
Mikaeel is described as two foot tall, of slim build and Asian appearance. He is possibly wearing a thigh length beige jacket with grey fur lined hood, black gloves with multi-coloured fingers, dark navy blue jogging bottoms, a grey pyjama top featuring an embroidered turquoise dinosaur on the chest and brown Clark shoes with two Velcro straps.
He has a faded scar on the bridge of his nose and a sore on the left hand side of his mouth.
Three year old Mikaeel Kular wearing the jacket police believe he was wearing when he disappeared. (Pic: Police Scotland)
Speaking at a press conference this morning, Superintendent Liz McAnish who is leading the investigation, said:
"We are deeply concerned we have no positive sightings of Mikaeel. There's lots of activity today, lots of police officers, helped by members of the public. I remain optimistic, I really do, but as time passes we become deeply concerned."
She added that there are currently no suspects in the case as there is no evidence of criminality.
Mikaeel's mother is being comforted by family and friends. His father has also spoken to police.
McAnish also urged people to be vigilant and check out any area where they see "something different or out of place".
"Also to revisit their gardens, sheds and outhouses - even if they checked them yesterday.
"Today, we are continuing with our search using specialist officers, police dogs and horses and the air support unit."