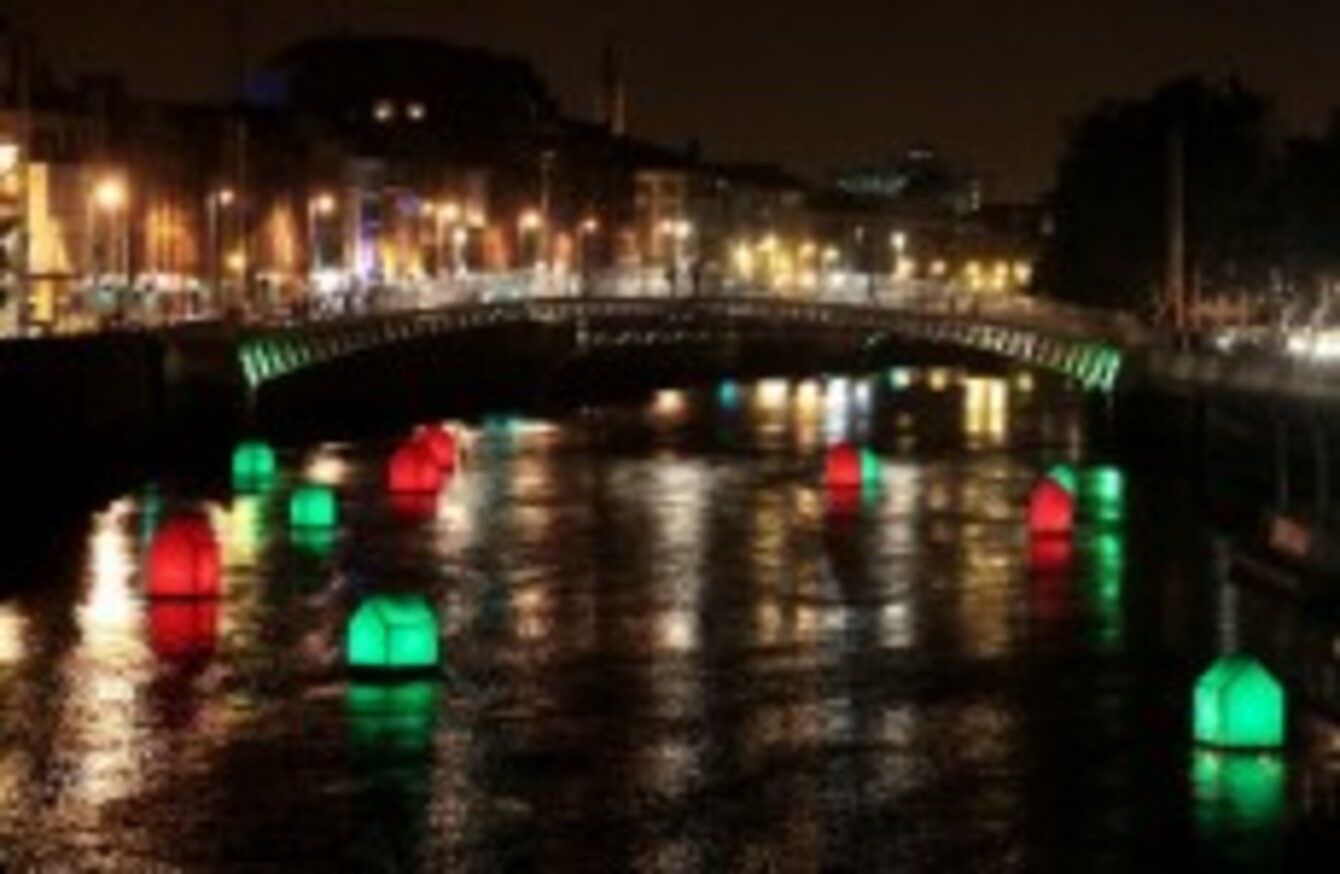 Fergal McCarthy's art installation and commentary on Ireland's property boom from 2010
Image: Liam McBurney/PA Archive/Press Association Images
Fergal McCarthy's art installation and commentary on Ireland's property boom from 2010
Image: Liam McBurney/PA Archive/Press Association Images
Updated with figures from the LGMA at 21.11
THIS AFTERNOON'S FIGURES from the Government show that more than 600,000 people have now paid the €100 Household Charge.
That means about 100,000 households have paid or registered in the past 24 hours. Figures from the Local Government Management Agency show that just €52.9 million has been received with just one day to go.
The agency said 61,519 properties have registered since 6pm yesterday, bringing the total to 528,876. It believes about 5,000 properties are being registered every hour.
A further 91,000 postal applications, worth €9.1 million are on hand to be processed. The Government has included these payments in their 600,000 figure.
In addition to the above properties, 11,557 homes were registered for a waiver as of 4pm today.
The Department of the Environment has said there is a "real momentum" as the numbers of people registering for the charge is "building up". Minister Phil Hogan has once more appealed to the public to pay the charge and thanked those who have already done so.
"This money will be used to fund vital local services in your own areas," said the Department in a statement. Local authority offices, where the €100 fee can be paid, have been asked to open tomorrow to facilitate last minute payments.
Yesterday's census figures confirmed that there are just over 1.6 million homes in Ireland liable for the fee. A Red C/Paddy Power poll found 61 per cent of householders liable for the charge said they would pay it, with 39 per cent saying they would not.
The deadline to pay the €100 is Saturday midnight, after which a fine will be imposed on top of the initial charge.
The Taoiseach used his opening speech at the Fine Gael Ard Fheis today to plead with people to pay the charge and "make their contribution to the restoration of sound public finances in this country".