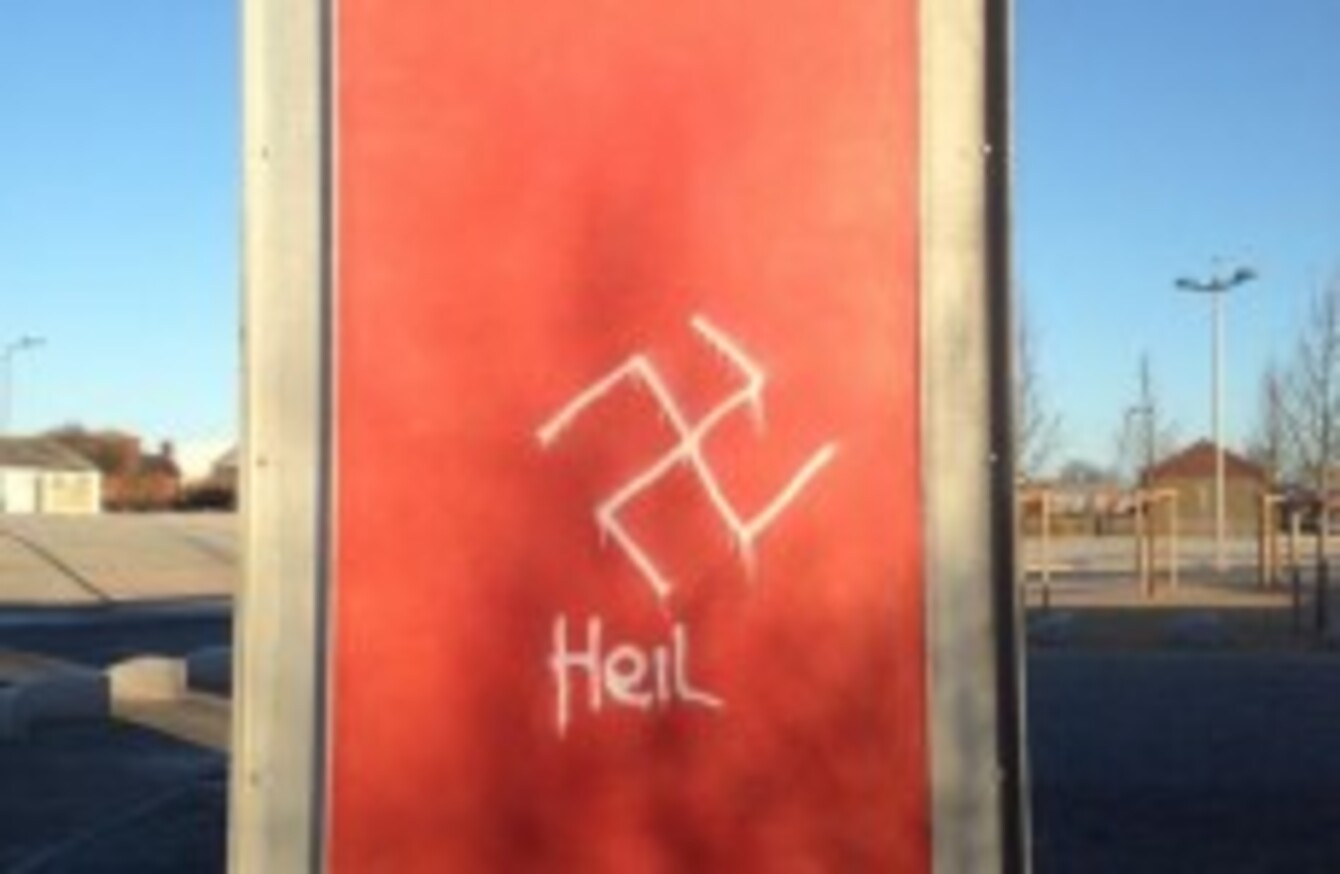 Image: Noeleen Reilly via Twitter
Image: Noeleen Reilly via Twitter
NAZI GRAFFITI HAS been sprayed on a road sign in Ballymun, Dublin.
The swastika and word 'Heil' – for 'Heil Hitler' was reported to a local Councillor last night.
Dublin City Council have been asked to remove the graffiti and are expected to take it down immediately.
Councillor Noeleen Reilly told TheJournal.ie that she was contacted by a resident last night and came down this morning to see it.
"I haven't come across this before in the area and I hope it's not the start of something.
"I'm really disappointed and when people see it they will be equally disgusted.
We don't want that sort of graffiti, it's not a reflection of Ballymum.
Last month Nazi graffiti was reported at a road sign in Bray.
A symbol for 'Heil Hitler' – the number '1488', the words 'White Power' and three swastikas were on the sign at the roundabout on the Southern Cross Road.
In the number '1488' – 14 stands for 'the 14 words' which are 'We must secure the existence of our people and a future for white children' and 88 stands for 'Heil Hitler,' as H is the eighth letter of the alphabet.