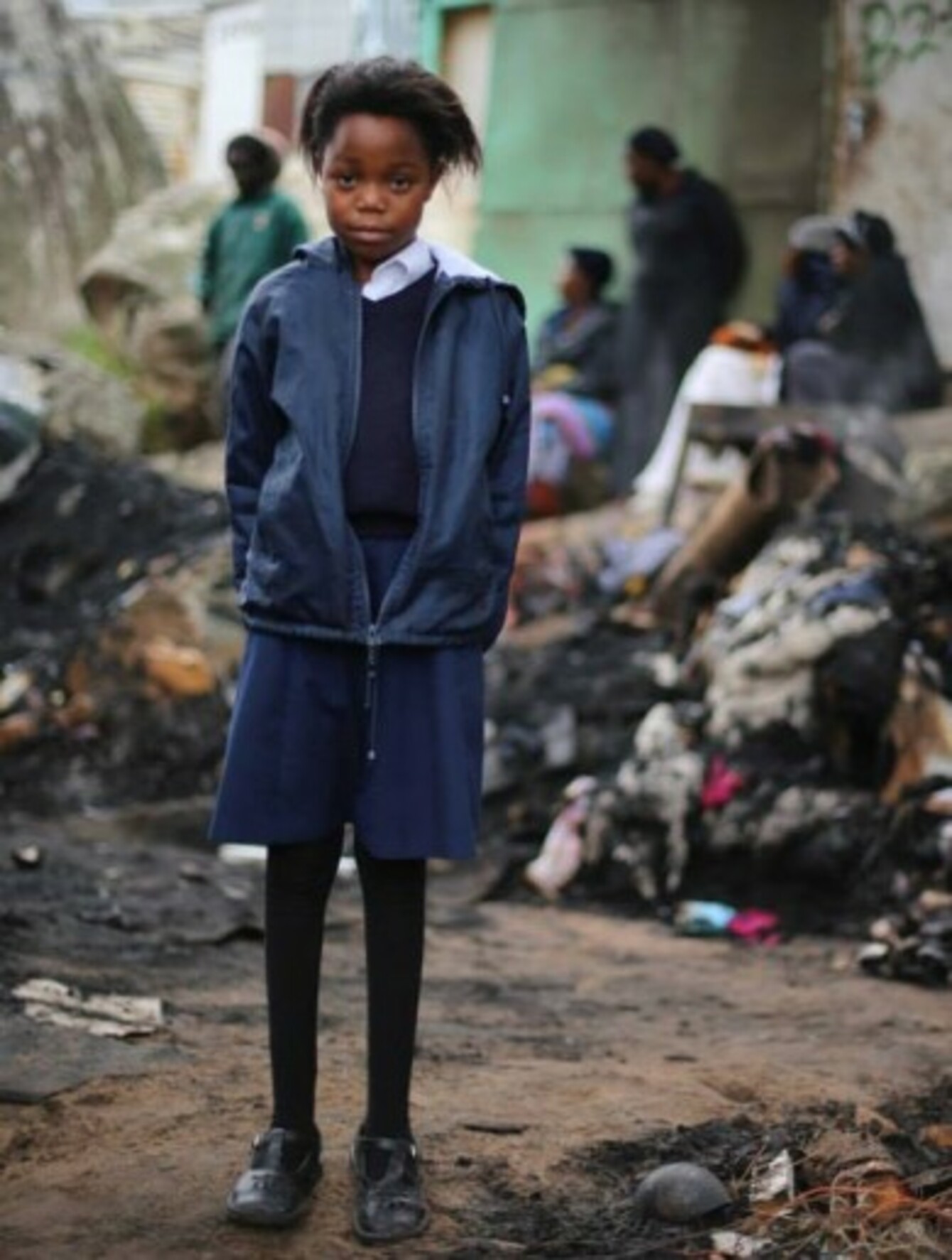 Image: Niall Carson
Image: Niall Carson
IRISH VOLUNTEERS WHO travelled to Cape Town to build new classrooms for local children were left stunned when dozens of the pupils were left homeless by fire.
Over 300 volunteers arrived in South Africa last week to build new classrooms and a playground for the children over the next eight weeks.
This 'building blitz' is being organised by the charity the Niall Mellon Township Trust.
The volunteers were due to the visit the childrens' homes later that day, however 25 homes had been destroyed after a fire ripped through the village.
One person died in the incident.
Press Association photographer Niall Carson, who is travelling with the volunteers, captured these images of the incident.
"Some how the children still managed to keep their uniforms tidy and went to school like a normal day", he said.
One of the schools the volunteers have been working on will be handed back to locals later today.
Cape Town

The government quickly supplied new sheets of tin for residents to rebuild their homes.Source: Niall Carson

Cape Town

Source: Niall Carson

Cape Town

Source: Niall Carson

Cape Town

Source: Niall Carson

Cape Town

Source: Niall Carson

Cape Town

Volunteers inspect the ruins.Source: Niall Carson

Cape Town

Niall Carson helping locals clear the rubble.

Cape Town

Rozina Banda age 9 who attends Oranjekloof Moravian Primary school in the township of Imizamo Yethu.Source: Niall Carson

Cape Town

Source: Niall Carson