#NIB
# nib - Yesterday's News
These are not your usual tourist traps – these are hidden gems for Dubliners in the know.
SPONSORED
---
# nib - Wednesday 21 November, 2012
For Sale
The giant building in Dublin city centre which has housed various banks since 1867 is being put up for sale by NIB's owners Danske Bank.
Share47
Tweet18
# nib - Monday 19 November, 2012
Take 5
Danske has shut the bank's branch network in order to cut costs and redirect focus.
Share8
Tweet
# nib - Tuesday 7 August, 2012
Funds set aside for loan impairment charges account for €391m of the loss.
Share
Tweet3
# nib - Monday 25 June, 2012
The Danish-owned bank says backup systems were immediately put in place and that full service is being restored.
Share2
Tweet11
# nib - Wednesday 9 November, 2011
From Business ETC
Jobswatch
According to a new survey, about 48 per cent of multinationals in Ireland will employ new staff during 2012.
Share
Tweet19
# nib - Tuesday 1 November, 2011
The bank made an operating profit, but this was wiped out by loan impairment charges on commercial property.
Share2
Tweet3
# nib - Tuesday 30 August, 2011
From Business ETC
Trade
National Irish Bank is less optimistic on Irish export growth as eurozone economies slow down.
Share
Tweet1
# nib - Tuesday 10 May, 2011
From Business ETC
Banks
Bad debts and reduced customer demand the main factors behind increased loss compared to same period in 2010.
Share
Tweet3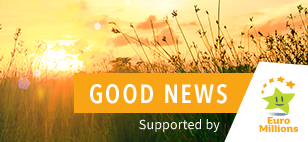 CIGARETTES AND CHEWING gum are still the biggest litter problems in Ireland according to the 2015 National Litter Pollution Monitoring System Report.
It found that cigarette litter makes up 60% of litter in Ireland, with food related litter such as chewing gum coming in at around 12%.
Smokers and people who chew gum are being urged to clean up their act, but do you always pick up after yourself if you drop something or have you ever kept walking?
So today we're asking, have you littered in the past month? (Be honest now!)

Poll Results:

Share your story: voices@thejournal.ie
Monday Warmer with periods of rain Max: 15 °C Min: 13 °C
Tuesday Breezy with clouds breaking for some sun Max: 18 °C Min: 12 °C
Wednesday Breezy with times of clouds and sun Max: 22 °C Min: 12 °C
Submit news and pictures
Most Popular Today