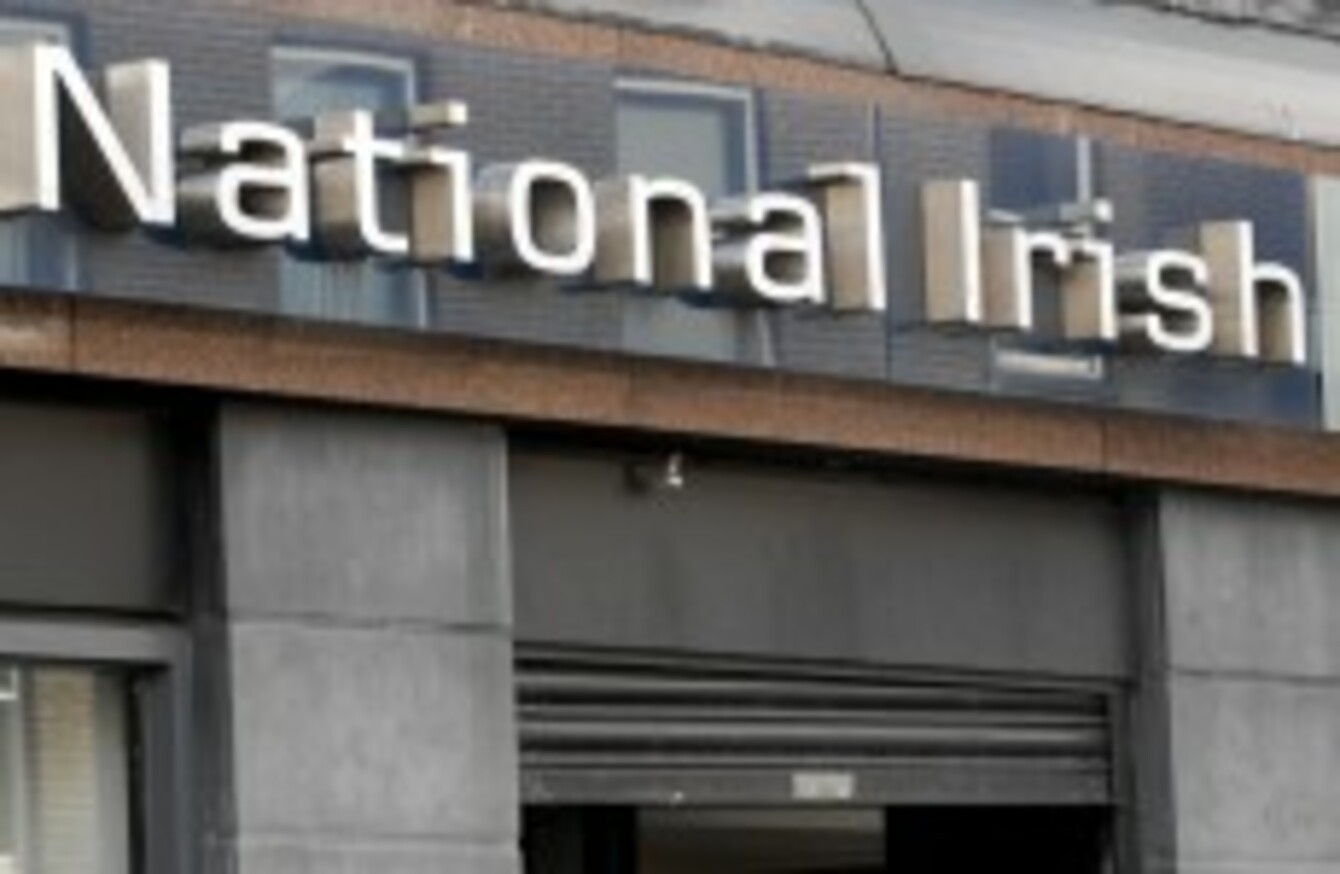 Image: Sasko Lazarov/Photocall Ireland
Image: Sasko Lazarov/Photocall Ireland
NATIONAL IRISH BANK made a loss of €600million in the first nine months of this year, due largely to charges on commercial property loans.
The institution had an operating profit of €32million, down 11 per cent on last year. However, it set aside loan impairment charges of €632million, leading to an overall loss of €600million before tax.
National Irish Bank, which is owned by the Danish lender Danske Bank, is currently carrying around €3.3billion of loans on commercial property – just over a third of its total loan book. It said most of the loan impairment charges related to commercial property.
The bank has reduced its total loans by eight per cent against last year, to around €9billion. It has just over €5billion in deposits – a significant increase since last year, which some have suggested is down to savers who value the fact that the bank is not Irish-owned.
Commenting on the results, Andrew Healy, CEO of the bank, said: "Impairments remain very high mostly due to the continued weakness of the property market in Ireland.
"This said, they are slightly down on the previous quarter and we hope to see a downward trajectory moving forward."
He added that Danske Bank Group "remain strongly committed to Ireland".