#one day
# one-day - Thursday 26 June, 2014
From The Score
The Slog Sweep
The now-retired batsman recalls his One Day heroics in the Caribbean and the greatest St Patrick's Day party of all time.
# one-day - Tuesday 6 May, 2014
From The Score
Watch Here
The world's best 50-over team are taking on Phil Simmons' men in Clontarf.
Share
Tweet5
# one-day - Wednesday 1 January, 2014
From The Score
Sheer Brutality
This post contains videos
Corey Anderson took no pity on a hapless West Indies attack in the picturesque setting of Queenstown.
Share1
Tweet5
# one-day - Tuesday 3 December, 2013
One Day
The latest rough sleeper count is disappointing and unacceptable, says the Peter McVerry Trust.
Share91
Tweet29
# one-day - Saturday 9 November, 2013
HIV
Scientists said for a cure to work, it must be safe, simple and scalable.
Share8
Tweet11
# one-day - Saturday 22 December, 2012
From The Score
Big Bash
This post contains videos
The former Irish international cricketer was captaining the tourists in India.
Share
Tweet
# one-day - Thursday 31 May, 2012
One Day
This post contains images
100,000 photos have been submitted from 170 countries as part of one of the biggest projects of its kind. Here's part one of our selection….
Share12
Tweet19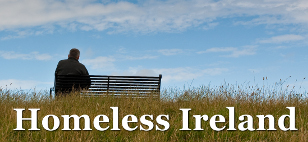 POSTCODES WILL BE introduced for every address in the country by spring next year.
The Wall Street Journal has written about the challenges facing the new system: while it will make it easier to deliver post, there are concerns that the system is intrusive and could make it easier to send junk mail.
So we're asking: How do you feel about postcodes?

Poll Results:

Share your story: voices@thejournal.ie
Wednesday A morning shower; clouds breaking Max: 15 °C Min: 5 °C
Thursday Some sun, then turning cloudy Max: 16 °C Min: 11 °C
Friday Heavy rain; cooler in the afternoon Max: 17 °C Min: 7 °C
Submit news and pictures
Most Popular Today