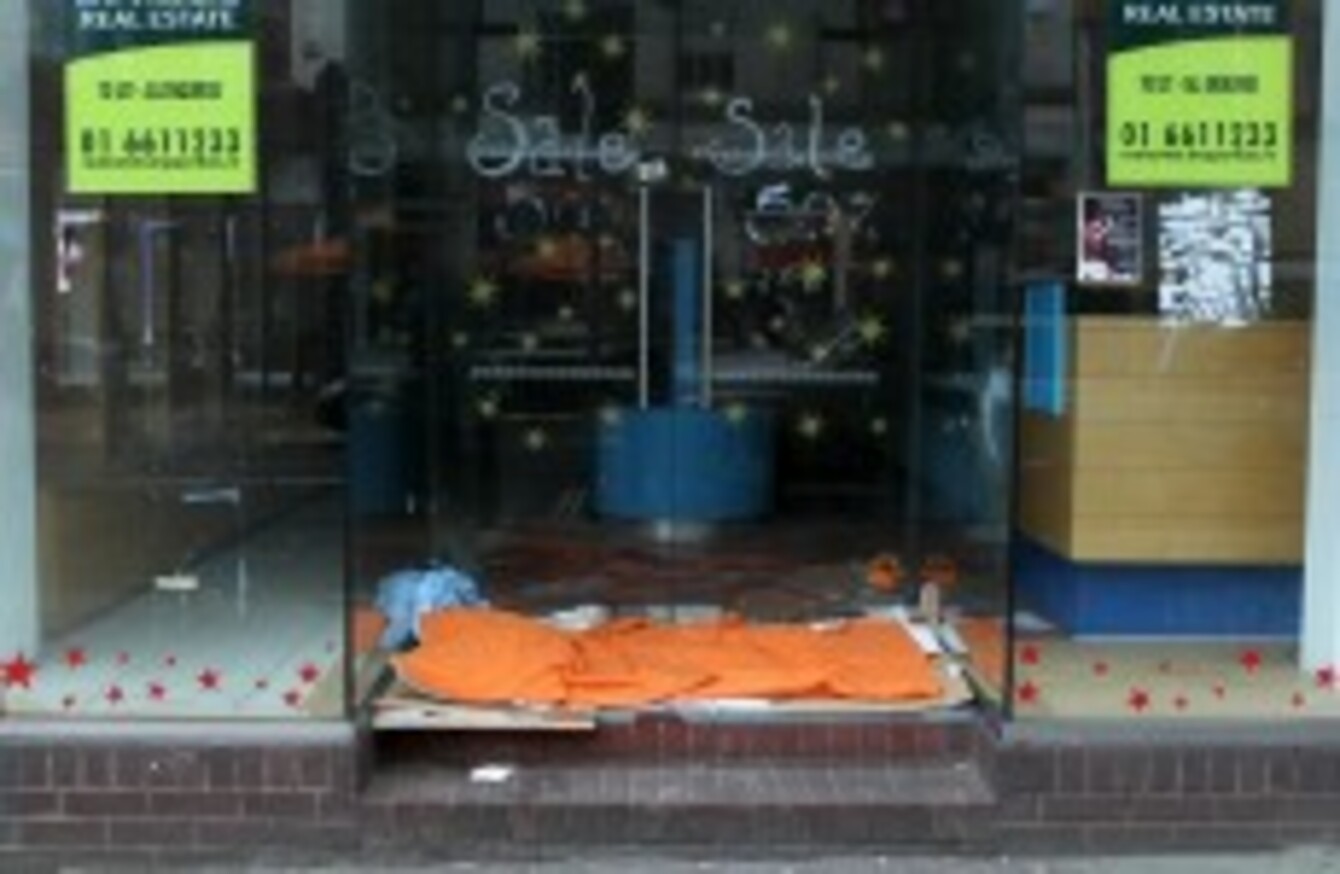 Image: Sam Boal/Photocall Ireland
Image: Sam Boal/Photocall Ireland
Updated 10.28am
THE LATEST ROUGH sleeper count for Dublin is disappointing and unacceptable, according to the Peter McVerry Trust.
On 12 November, there were 139 people sleeping rough in the city. That is an increase of 45 people since April this year.
It is a stark reminder of the difficulties that many people face, says the homeless charity. It is also an important element of the Cold Weather Initiative which was launched by the Dublin Region Homeless Executive on 1 November.
Commenting on the numbers, chief executive Pat Doyle said the organisation had increased capacity in its homeless accommodation services "in anticipation of rising rough sleep figures".
"We have added 10 new beds for homeless couples, the first such service within Peter McVerry Trust and have added a further 12 beds for young homeless people aged 18 to 26."
The new beds brings to 265 the number of individuals being housed by the Trust each night.
There are also efforts being made to increase the number of emergency bed placements being provided as part of the Cold Weather Initiative. Currently, there are 80 beds available on a nightly basis.
Recent events in Bray and the Phoenix Park have highlighted the dangers associated with sleeping rough.
Breaking down the numbers
Of the 139 people confirmed to be sleeping rough on any given night in Dublin, 80 per cent (111) are male, 14 per cent (20) female and 6 per cent (8) unknown.
More than half were Irish, while another 39 were not from the island.
There was a large variance in age groups, with about one quarter of the 139 aged between 18 and 30 years old, another 27 per cent in their 30s and 22 per cent in their 40s. At least 12 people were between the ages of 51 and 60, with another three over the age of 61.
Of the people counted, 87 had previously accessed homeless accommodation and support.
The Cold Weather Initiative runs until the end of March next year.
The executive has urged landlords and renters to resolve disputes quickly to ensure rows do not end in temporary homelessness.
First published 7.57am