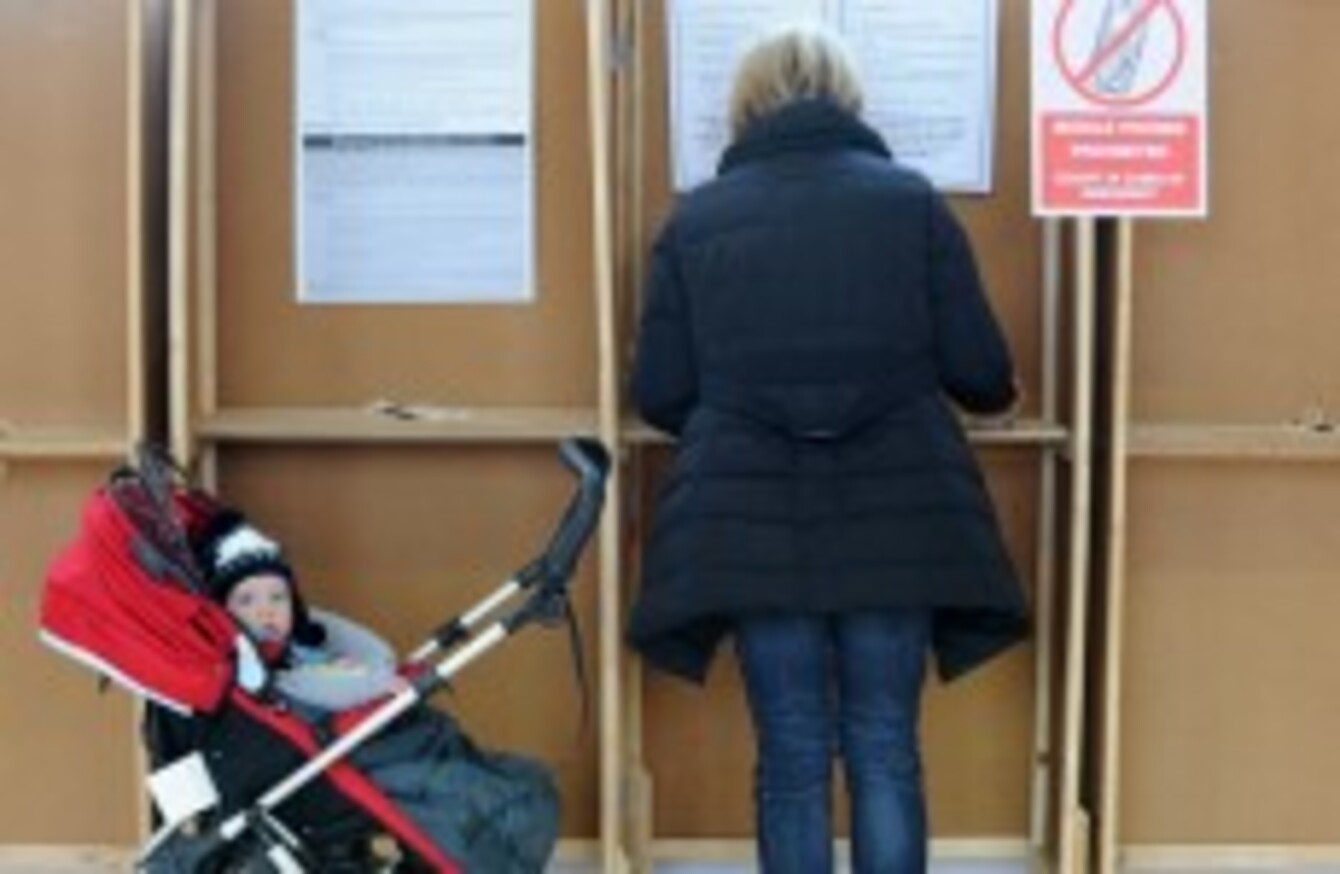 Image: Laura Hutton/Photocall Ireland
Image: Laura Hutton/Photocall Ireland
POLLING STATIONS FOR the Meath East by-election open at 8am this morning.
The by-election comes following the death of the Minister of State at the Department of Agriculture, Shane McEntee.
There are 11 candidates in the running for the Meath East seat, including Fine Gael candidate Helen McEntee, the daughter of the late Minister McEntee.
She faces tough competition from Fianna Fáil's Thomas Byrne, Labour's Eoin Holmes and Sinn Féin's Darren O'Rourke.
Other candidates running are the Green Party's Seán Ó Buachalla, Direct Democracy Ireland's Ben Gilroy and Seamus McDonagh of the Workers' Party.
In addition there are four non-party candidates including Charlie Keddy, JimTallon, Mick Martin and Gerard O'Brien.
Around 64,100 people are entitled to vote in 110 polling stations across the county.
Stations close today at 9pm tonight and counting will begin tomorrow morning.