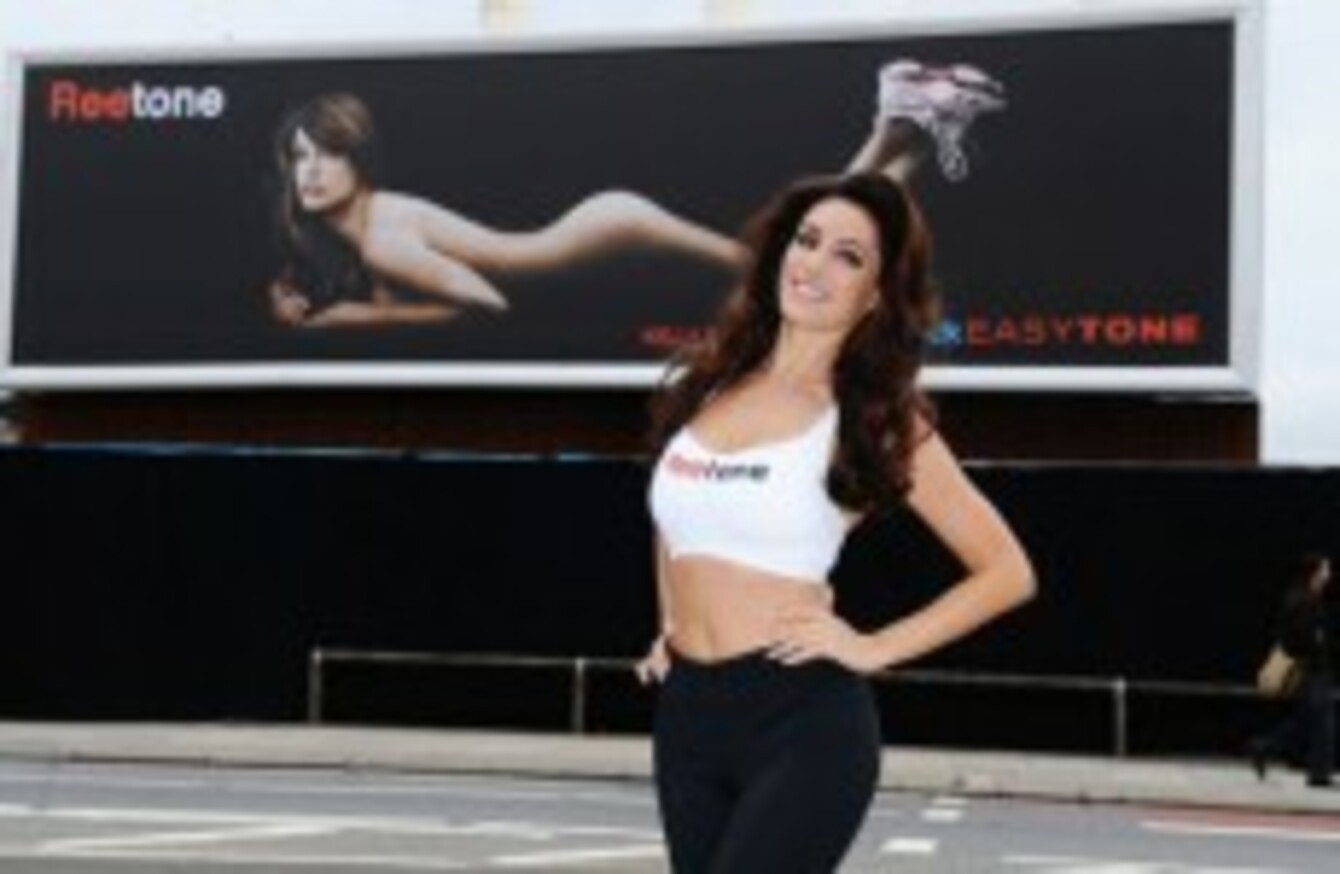 Kelly Brook launching her ad campaign for Reebok's EasyTone range.
Kelly Brook launching her ad campaign for Reebok's EasyTone range.
REEBOK HAS AGREED to refund up to $25 million to US customers of its EasyTone and RunTone trainers after a consumer agency accused the company of making unsupported claims about the benefits of using them.
Reebok denies the allegations.
The US Federal Trade Commission said that the company had claimed that the products would help tone leg and buttom muscles, saying that air pockets in the soles created 'micro instability' to exercise the wearer while walking and running. Bottoms were a key feature in Reebok's advertising campaign.
In its statement, the FTC said Reebok "falsely claimed that walking in EasyTone footwear had been proven to lead to 28 per cent more strenth and tone in the buttock muscles, 11 per cent more strength and tone in the hamstring muscles and 11 per cent more strength and tone in the calf muscles than regular walking shoes".
Reebok responded to the FTC announcement by saying that although it has reached a settlement with the consumer agency, it does not agree with the claims made by the FTC:
We fully stand behind our EasyTone technology – the first shoe in the toning category inspired by balance-ball training. We have received overwhelmingly enthusiastic feedback from thousands of EasyTone customers, and we remain committed to the contiued development of our EasyTone line of products.
The director of the FTC's consumer protection office David Vladeck said its Reebok settlement is part of an ongoing effort to make advertisers "understand that they must exercise some responsibility and ensure that their claims for fitness gear are supported by sound science".
The range's trainers sold for up to $100 a pair in the US, while flip flops sold for around $60. In Ireland, the trainers are being sold for between €50 and €150. Customised EasyTone pairs can be ordered at the higher price from Reebok's website.
The National Consumer Agency of Ireland says it has not received any complaints about the products.