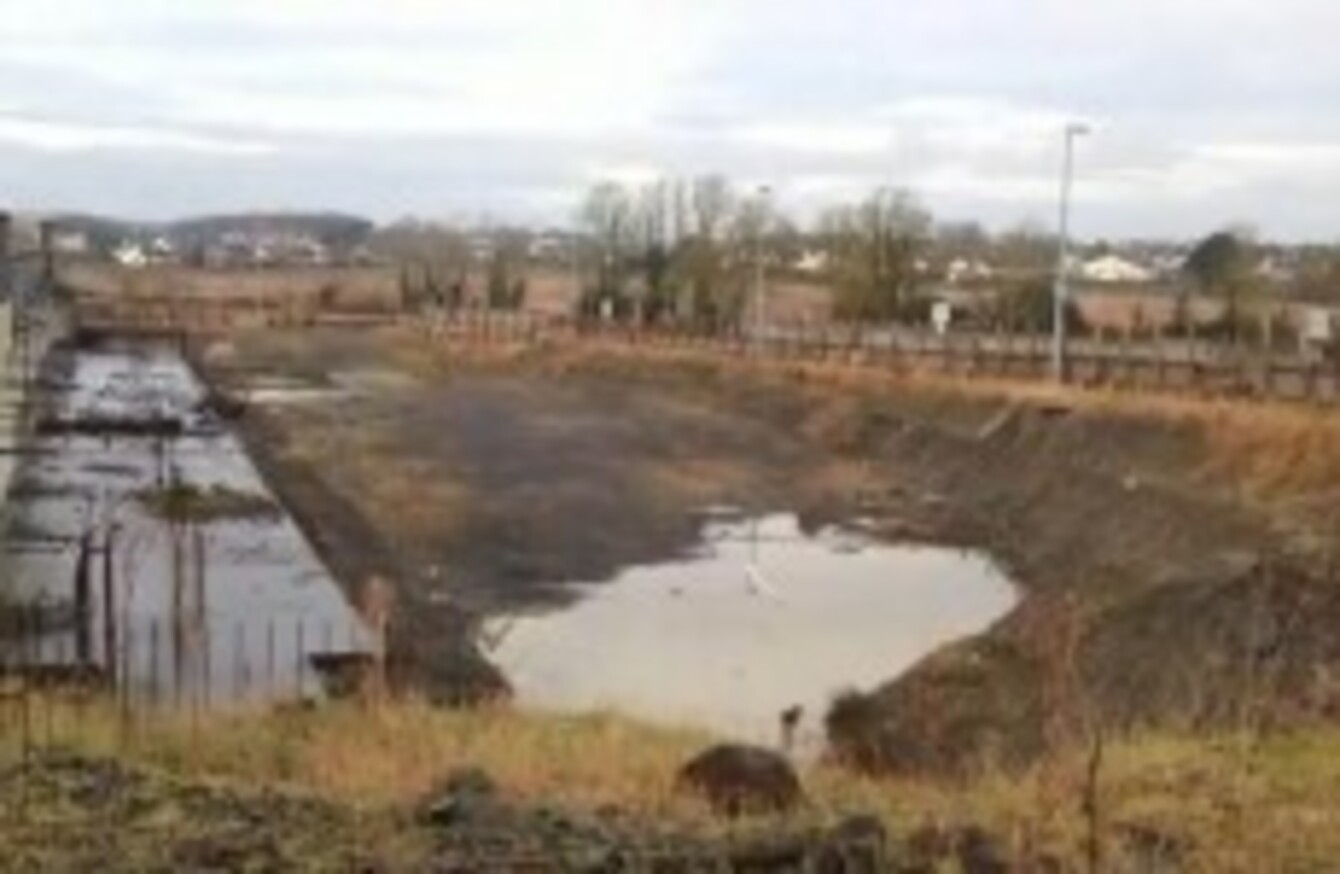 The unfinished site in the Oranhill estate.
Image: YouTube screengrab
The unfinished site in the Oranhill estate.
Image: YouTube screengrab
THE RESIDENTS OF an estate in Oranmore, Co Galway, have taken their safety concerns online after 18 months of frustration.
The Oranhill Estate, which was built in 2002, has been the site of a large hole for the last six years which is up to five metres deep in places.
Jill Holtz, a member of the residents committee, told TheJournal.ie of their collective frustration at the lack of progress regarding the issue.
"We've been trying for 18 months at this stage," she said. "We've written to everybody."
In addition to the danger posed by the hole, a footpath was also removed as a result of works, which has left residents with no option but to cross the road on what Holtz described as a "blind bend".
Planning permission extended
R G Greene & Associates, who own the site, had been granted planning permission for a crèche, medical office and shop with underground parking.
Despite no work having been carried put since 2007, the planning permission was extended in 2011, in a move which Holtz says has made it even more difficult for residents to have the site made safe.
An engineers report of the site which the residents commissioned in 2012 found it to be unsafe and recommended that it be filled in.
Having failed to make progress over the last 18 months, Oranmore residents have now taken their campaign online, with a YouTube video and a dedicated website, along with a Facebook page and Twitter account.
"What do you do if nothing is being done and you're told it's private land," Holtz said.
"It might be one hole in one estate but it's indicative of a bigger problem," she said, before adding: "We recognise we're not alone in this regard."
When TheJournal.ie contacted the office of R G Greene & Associates, we were told that Mr Greene could not be contacted at that address.
Further calls and emails went unanswered.
The Director of Service, Planning & Human Resources for Galway County Council, Kevin Kelly, could not be reached either.
[embed id="embed_1"]
(The Stewart Family/YouTube)