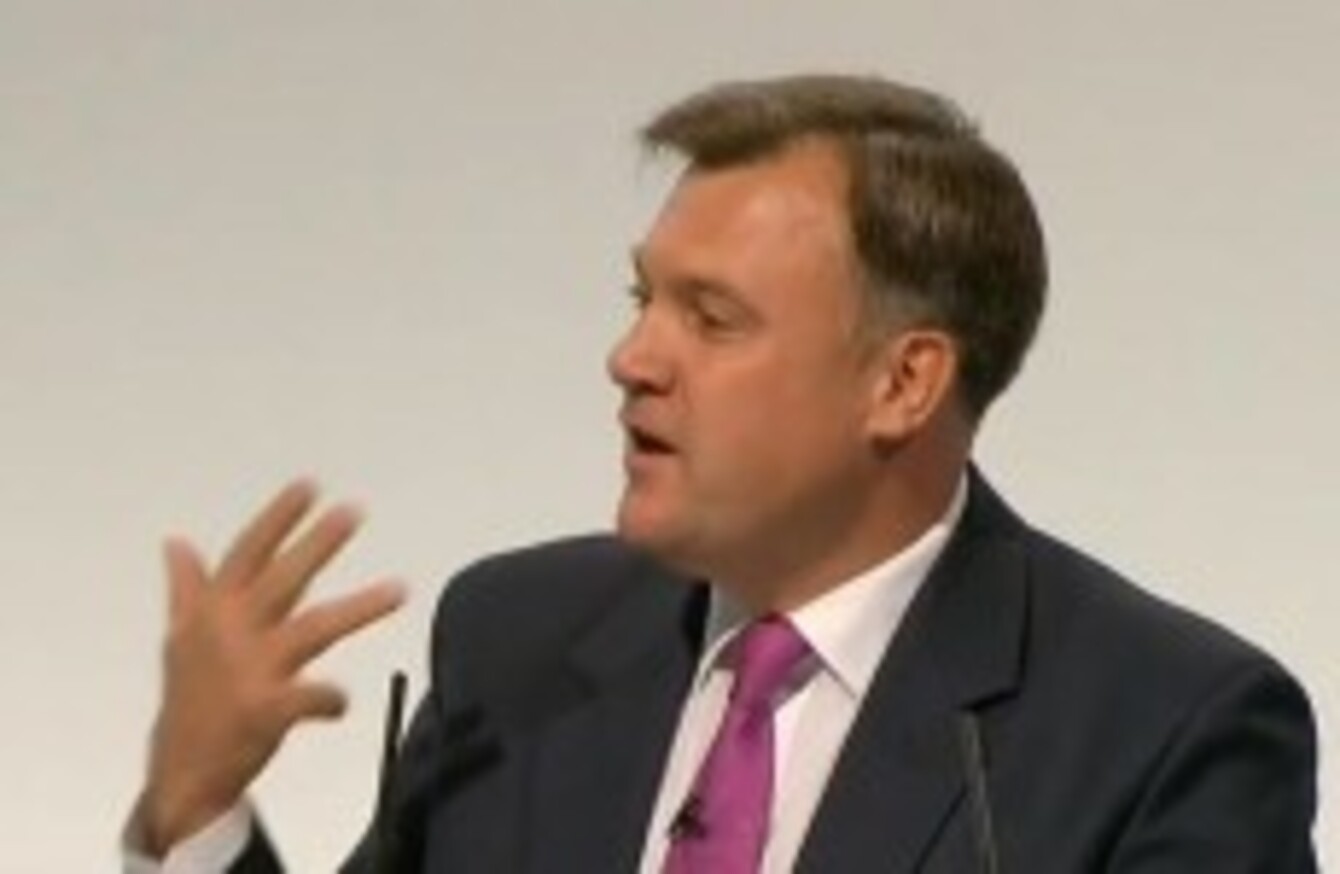 Count my fingers: Ed Balls speaking today
Image: YouTube/ITN News
Count my fingers: Ed Balls speaking today
Image: YouTube/ITN News
HAS UK OPPOSITION spokesperson Ed Balls been reading Enda Kenny's private diary? Well, we'll never know – but the Labour shadow chancellor has just unveiled his own Five Point Plan to save the country's economy.
Speaking at the Labour party conference in Liverpool today, Balls set out five measures to boost the UK's economic growth. And media outlets across the country, from the Guardian to the Daily Mail, were quick to pick up on the catchy phrase.
Enda Kenny was widely mocked for endlessly repeating his own Five Point Plan, but it must have got through to voters as Fine Gael swept to a historic victory in February's general election.
In fact, Balls is not the only one to have been apparently inspired by it – the BBC reports that the British Chamber of Commerce is also lobbying the Conservative-led government to adopt its very own – you guessed it – five-point plan for the economy.
Enda's plan was more radical than his UK soundalike, with the Fine Gael plan promising radical reform of the public sector, the political system, healthcare, business regulations and job creation. But there are some similarities. Where Fine Gael proposed a "NewERA" investment in infrastructure, Balls suggested the UK should invest in roads and public transport; where Fine Gael cut employer PRSI, Balls proposed a "tax holiday" for small businesses.
In Ireland, the you-know-what was such a buzzword that even the Rubberbandits were dragged in on the action. So perhaps it's time for a new version of this video?

Here's Ed with his own plan: