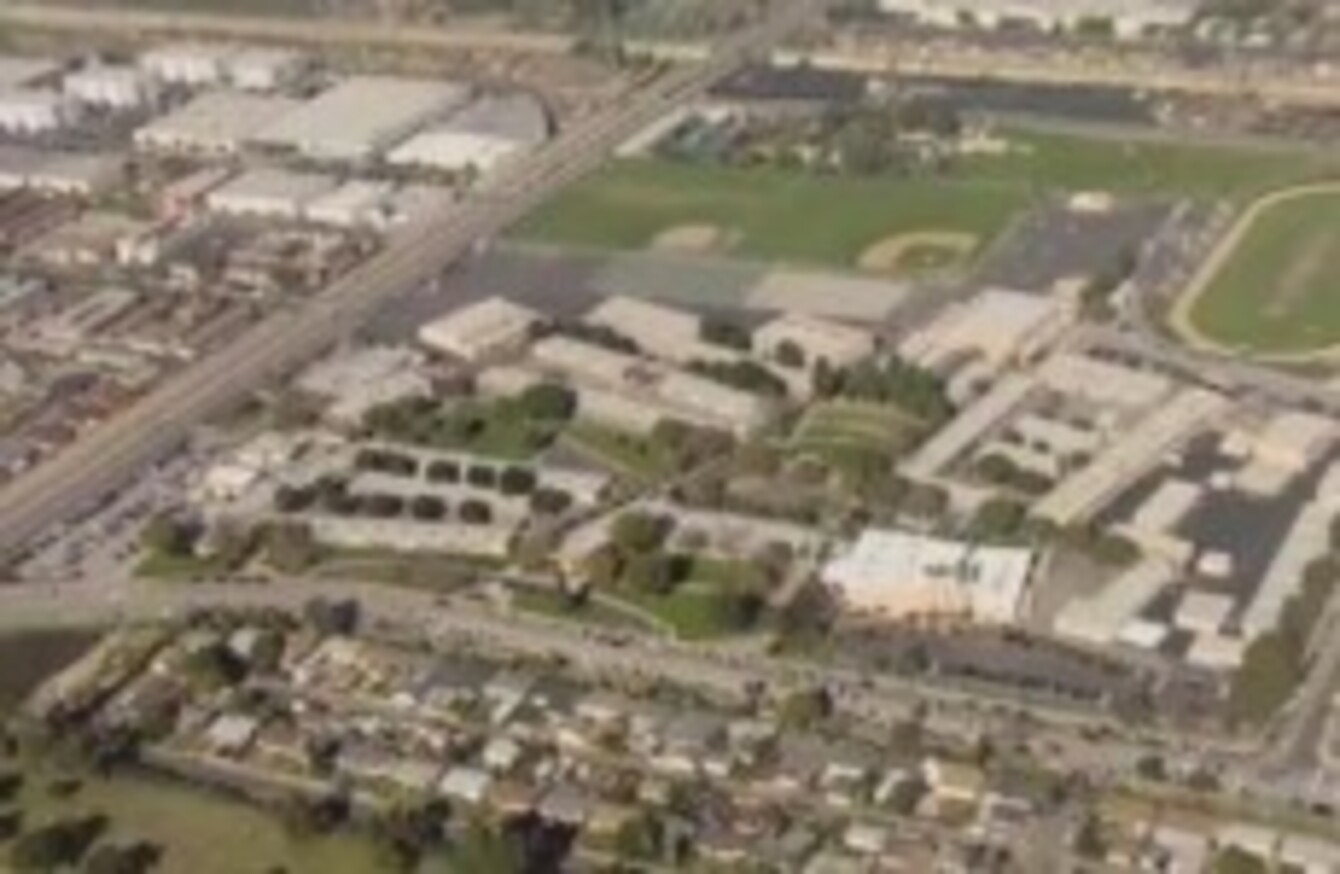 Aerial view of the school
Aerial view of the school
AT LEAST THREE PEOPLE have been shot in an incident at a high school in Gardena, California, near LA.
CNN reports that police were called to the scene by a teacher at around 10.40am local time (6.40pm in Ireland), and the victims are believed to be students at the school.
CBS News covered the events live, showing local and school police searching buildings at the high school complex.
Police have arrested one person suspected of the shooting. The LA Times reports that the suspect surrendered to police, and says the gun may have been fired by accident.
The paper reports that two students have been injured, one in the head and the other in the shoulder.
Police were not allowing anyone to leave the building as they searched for the shooter, but students have now been permitted to leave.
[caption id="attachment_70176" align="alignnone" width="564" caption="Police searching the school grounds."]
[/caption]