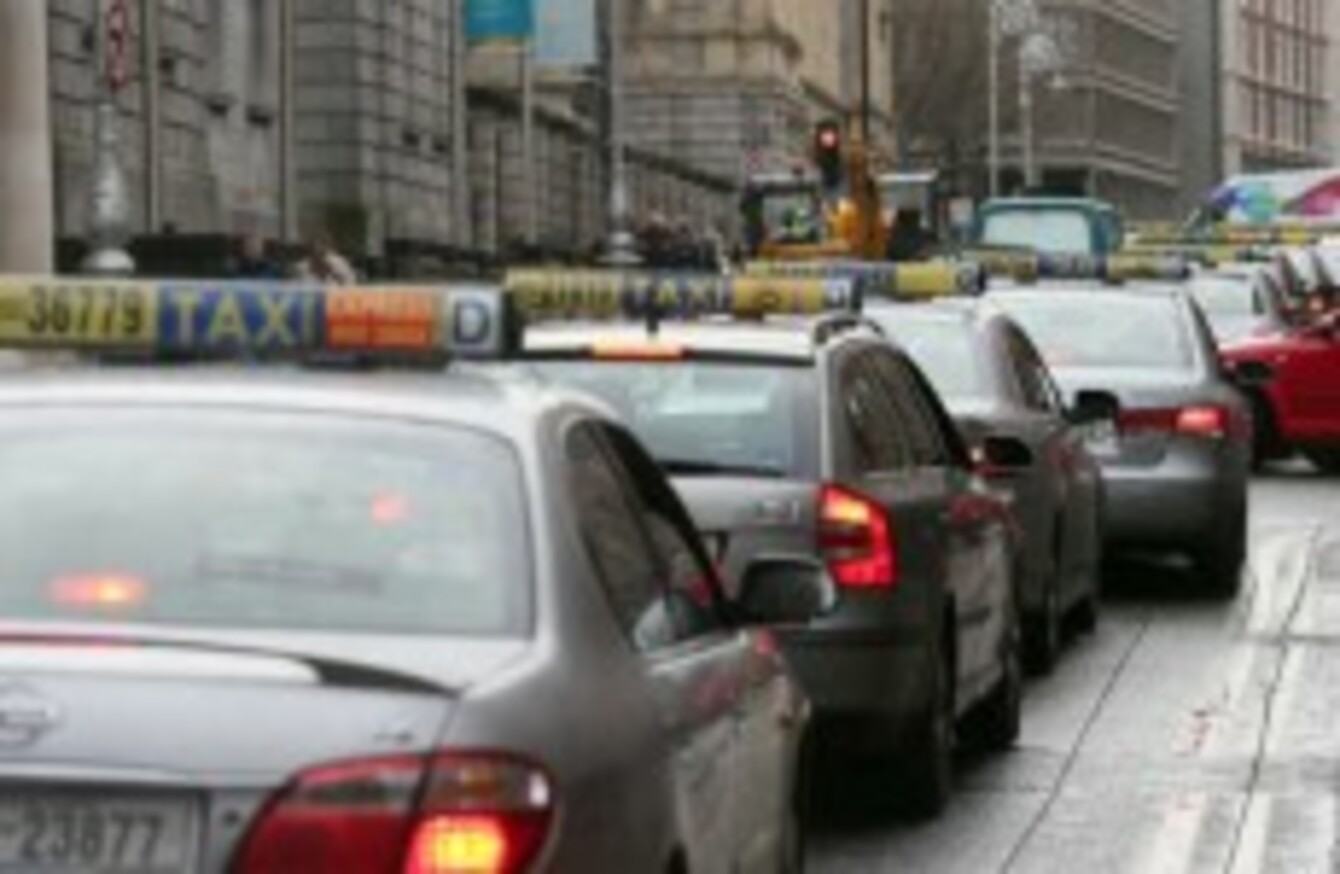 Image: photocall
Image: photocall
TAXI DRIVERS ARE hopeful that the current round of assessments being carried out by the National Transport Authority (NTA) will bring a fare increase.
The NTA are responsible for reviewing taxi fares every two years. The last three fare reviews have seen the costs of taking a taxi stay the same. The last time drivers received a pay increase was 2008.
Speaking to TheJournal.ie, Christy Humphries of the National Private Hire and Taxi Association (NPHTA) said:
I'd say if we don't get an increase there will be a lot of angry taxi men out there. Everyone seems to be saying the country is coming back around. So if it is coming back around, lets take an increase.
Costs have been on the rise for taxi drivers over the last number of years. Since 2008, the cost of renewing the SPSV licence has increased to €250 from around €10. In addition to this, licences are not issued on taxis that are ten years or older.
On the wage increase, Humpries said: "The taxi industry was fair to the public the last time. They rejected the fare increases, because people were struggling… the full time taxi driver out there is struggling now".
Speaking to TheJournal.ie, Sara Morris, a spokesperson for the NTA said:
Each year we do a review of the public transport fares… it is early days and we do a genuine assessment. It is too early in the process to be making a prediction.
The NTA is currently carrying out a review of fares across its services. This review includes looking at the prices on buses, trains, and the Luas service with the results expected in October or November.
Each year submissions are made to the NTA in the summer by the different transport services. In these reports, information is given over on the need for adjustment in transportation pricing.
Decisions are made after a consultation process that includes discussion with the public.