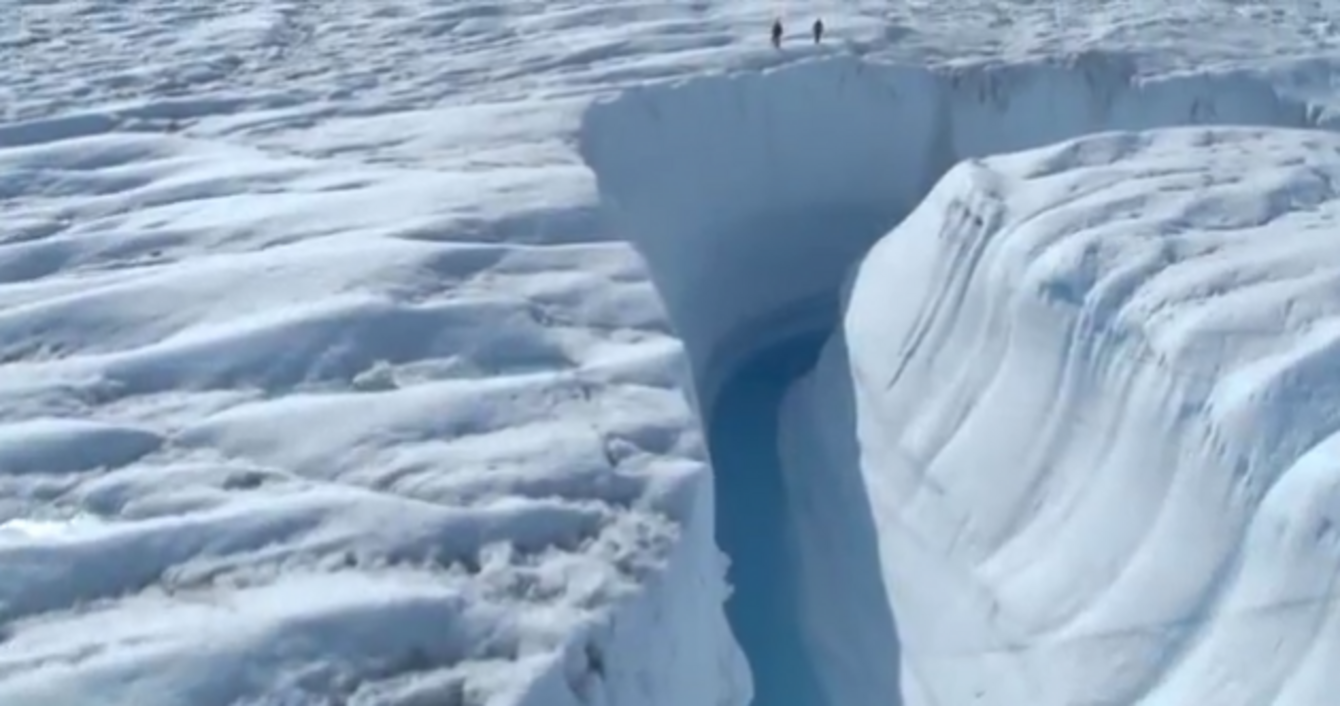 A still from the Chasing Ice documentary showing at the UCC event.
A still from the Chasing Ice documentary showing at the UCC event.
THE IMPACT OF climate change is undeniable – the dwindling of summer Arctic sea ice and the effect on everything from plant and animal extinctions to shipping routes.
However, not everyone is agreed on the reasons for temperature and climate fluctuations on a global level despite some pretty devastating conclusions from the fifth Intergovernmental Panel on Climate Change report last year.
University College Cork are providing a forum for information exchange on 16 January where members of the public can ask scientists, engineers and other experts in the field about the issue of climate change.
A presentation on the latest research on climate change will be led by Prof Ray Bates from UCD and there will be a screening of the documentary Chasing Ice which saw photographer James Balog capture the changing face of the Arctic for National Geographic – and come away with an unshakeable belief that the planet is warming beyond predictions.
[embed id="embed_1"]
The event is free to attend but you must pre-register with Dr Paul Bolger of the Environmental Research Institute at p.bolger@ucc.ie. It is on at 6.30pm on 16 January in Room G.05, Western Gateway Building, Western Road, UCC.