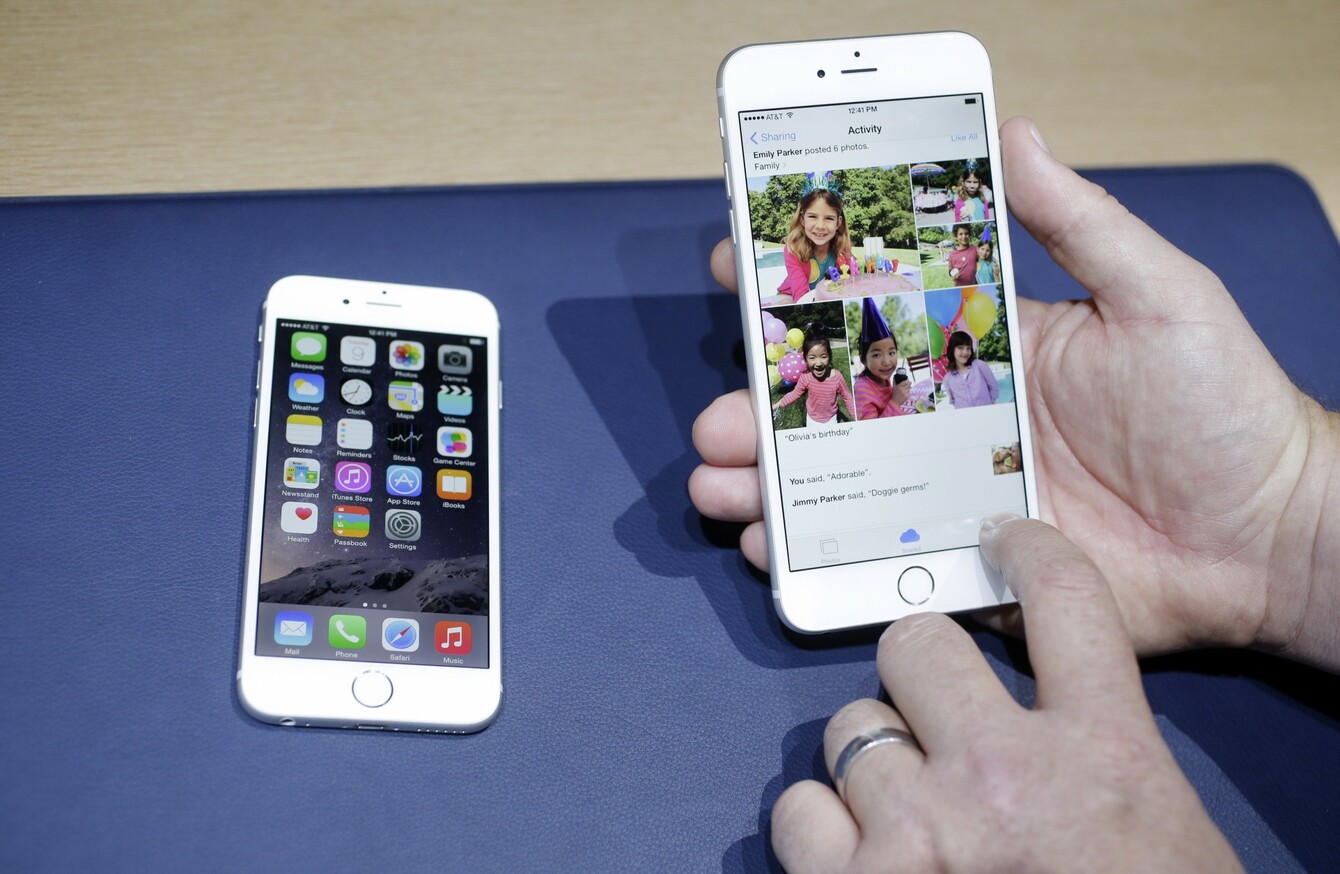 Image: Marcio Jose Sanchez/Press Association Images
Image: Marcio Jose Sanchez/Press Association Images
WHEN YOU GET a new phone or device, you will normally start off by connecting your old account to it.
Yet old phones may still be connected to your account even if they're lying around dormant. It's usually a way for you to transfer files from one phone to another, but if you're no longer using it, it doesn't make sense for you to have it saved.
The best thing to do is to do a factory reset on your old phone when you change. But if you don't, certain platforms allow you to disconnect it remotely.
iOS
Go into Settings > iCloud and tap on your name. Once you've signed in, you will see devices as an option. Here you will see all the Apple devices you've signed into (if you have more than one activated).
If you want to disconnect a phone from your account, tap on it and tap on remove from account.
Android
The annoying part is there's no way to remove accounts remotely – you have to delete all settings from your phone or factory reset in advance – but if you activated Find my Phone on it, you could wipe the data remotely.
While it's not the same thing, you can remove old phones from your devices list.
Go into your Google Play account and click on settings. You will see a list of all the devices you've connected to your account. You can rename them or untick them from your list. If you do that, they won't appear the next time you try to download an Android app on desktop.
Windows Phone
By logging into your main account on desktop, go into View account > Devices > View devices.
All Windows devices – both phones and laptops – will be listed here so on the device you want to disconnect, click on remove device and follow the instructions.
This piece is part of 12 days of tech, a series offering quick tips and tech advice for you during the Christmas holidays. You can find more entries here.