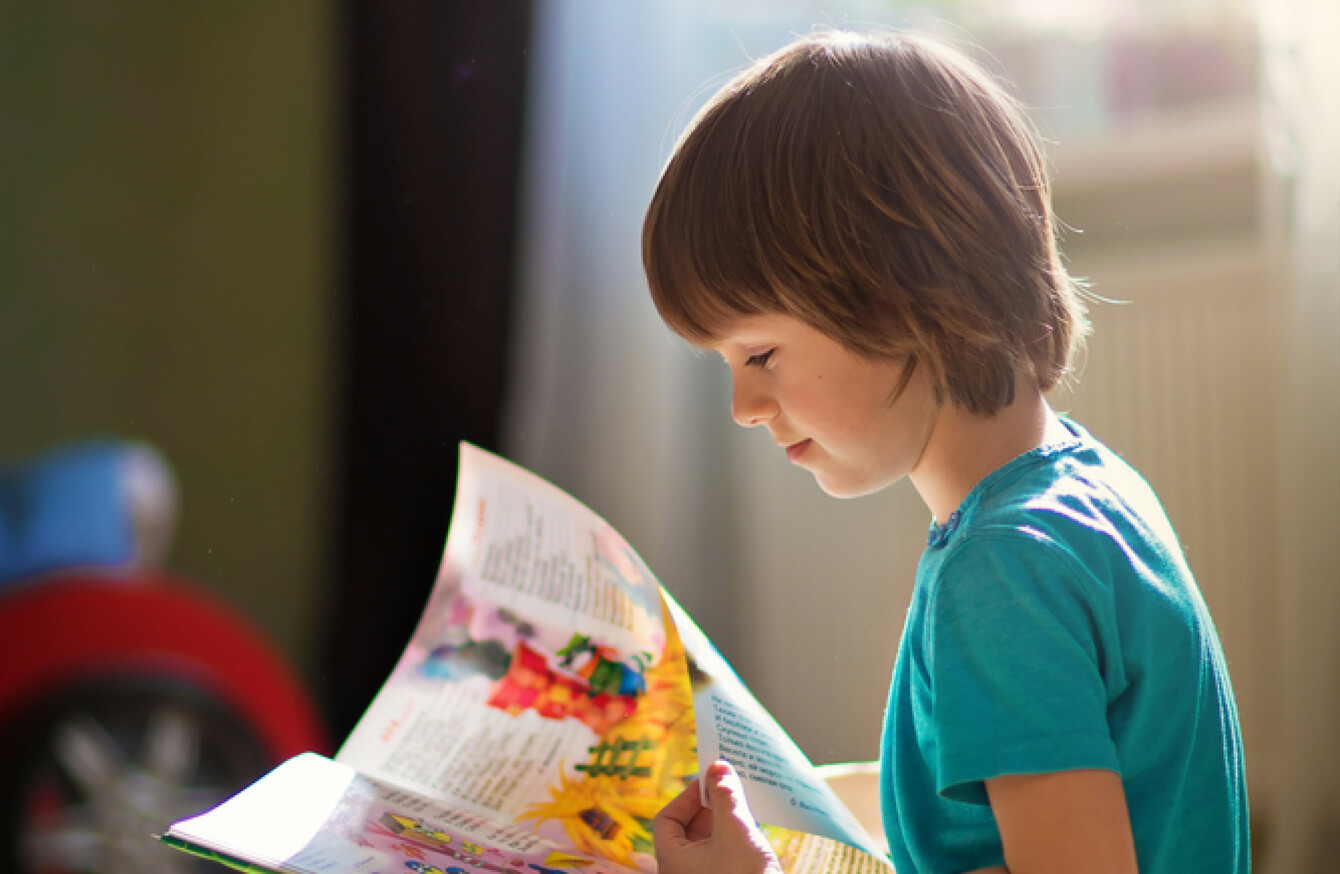 Image: Tatiana Bobkova via Shutterstock
Image: Tatiana Bobkova via Shutterstock
THE MS READATHON is a fairly ordinary event in the school calendar, but this year, on its 30th anniversary in Ireland, it's worth reflecting on the extraordinary results it has achieved.
For those that don't know it, the MS Readathon asks primary school children to read as many books as they can for four weeks in the autumn. They're given a sponsorship card, and ask family and friends to sponsor them to read a tonne of books. At the end of the four weeks, those who take part get a prize.
The money is shared out between funding for school libraries, and funding for MS Ireland. Over the past 30 years young readers participating in the MS Readathon have raised almost €16 million to support people with Multiple Sclerosis.
Rachel Kelly, who's a principal at Scoil Náisiúnta Cill Dairbhre, says its a "very positive activity" for schools to get involved with.
Each year, around 190 of her students raise €1,000 as part of the MS Readathon.
There's a great buzz when the prizes arive. The prizes are excellent and it gives students who took part a real sense of achievement.
But it's the dual nature of personal satisfaction and the donations to a worthy cause that has made the MS Readathon so popular.
"Every school has a connection to someone with MS," she says.
At their school, the connection is through Michelle Hanley, who's mother to Abbey and Alex, and this year's ambassador of the readathon. In April this year, 29-year-old Michelle took part in a skydive to raise money for MS Ireland, and booklets were handed out to parents and children explaining about the condition.
"Michelle was very good at explaining to the children about how her brain and muscles are affected and slowed down sometimes because of it."
Multiple Sclerosis, or MS, is the most common disabling neurological condition affecting young adults in Ireland, usually diagnosed between the ages of 20 and 40.
Three times as many women as men are affected, and there is no known cause or cure for MS.
For the 9,000 Irish people who have Multiple Sclerosis, their symptoms vary massively, but can include fatigue, numbness, memory loss and sometimes temporary blindness.
Which can be quite complicated to explain to young students.
Leanne, who's a fourth year teacher at St Finian's Newcastle Lyons, says that the MS leaflets are a brilliant help in explaining to students about the chronic condition.
"It says things like 'MS stands for many scars, because it scars the brain and spine and can confuse messages to your hands and feet."
Leanne's sister Sarah Jane was diagnosed with MS in July 2015, and she says that there are still many conceptions about the disease out there, that it's crucial that students get the right information explained to them in a way that doesn't scare them.
Literacy
This year, Leanne's students were asked to attend the launch of the 30th MS Readathon in Hodges & Figgis, where Roald Dahl's wife Felicity Dahl would be attending.
At the event, Felicity Dahl said: "Roald once said, 'If you can learn to treat books as your friends when you are young, you will always be able to cope with the tougher [more serious] ones in later life.'
"I'd definitely stand behind that," Leanne says, agreeing that once children develop a taste for reading, it's easier for them to come back to it when they've grown up.
Over the past 10 years, approximately 200,000 students have read more than 1.5 million books to raise funds in the MS Readathon, which is a huge achievement for young students' literary skills.
Leanne has been involved in organising the MS Readathon in her school at for the past six years, and says that she sees the impact it makes year after year.
"It's like a competition – all the students ask each other 'How many books have you read?'"
She says that the MS Readathon is vital for students in teaching how reading can be a positive experience, and from year to year you can see how a child who discovers an author during the readathon, will continue to follow the trilogy or series during the school year.
It definitely gives them more confidence to start reading books, or to read more complicated books.
At Leanne's school, the students are given time in class to discuss the books that they're reading, and are encouraged to talk about their favourite character or favourite scene.
And you can see their imaginations flourishing. It's very important they're not stuck in a tablet or on an iPad and instead, that they use their imagination.
"It encourages children to read for enjoyment, and gives vital skills for children for life," says Rachel Kelly. "Some students would read two books, and some could read 102."
The 30th MS Readathon reading month will take place from 13 October to 13 November 2017. Visit www.msreadathon.ie to find out more.
Did you take part in the MS Readathon when you were at school? Do your children take up the challenge every year? Share your experiences with us in the comment section.