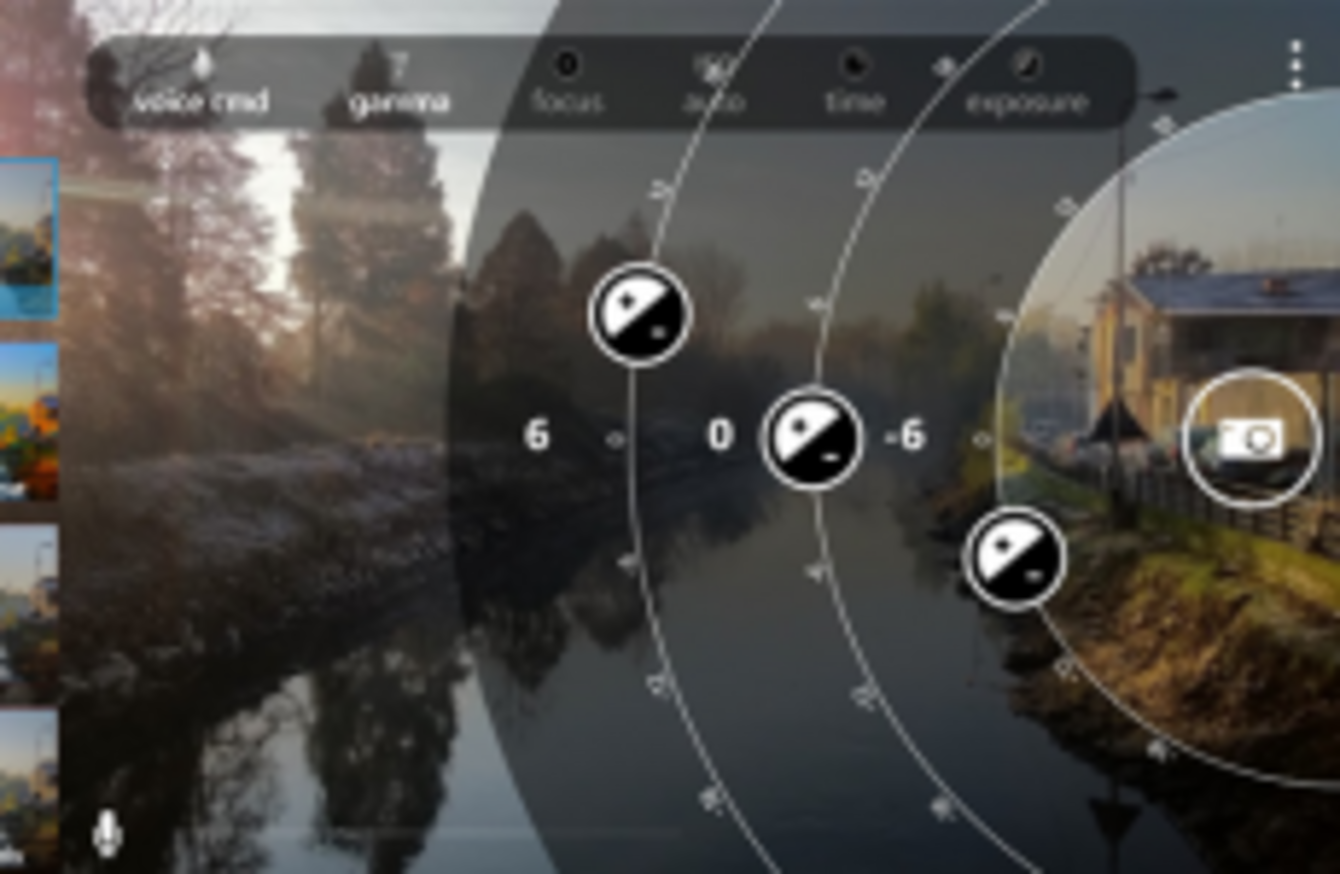 Image: 4Blend HDR/Windows Phone
Image: 4Blend HDR/Windows Phone
EACH WEEK, WE highlight five apps that are worth downloading for your smartphone and tablet. There are a lot of apps released on a daily basis, but not all of them are worth paying attention to.
This week includes a way to make your photos look more dynamic, a novel way to ask people questions, and a sleek brain trainer.
4Blend HDR
For: Windows Phone
Cost: Free
- It's very likely that if you use Windows Phone, you have both a Nokia and its camera app, but there's another camera app worth looking at.
- As the name suggests, 4Blend HDR is based around taking high-dynamic range photos, has a nice interface and offers the usual range of image editing features.
- The app takes three photos of your subject at various exposure levels and combines them into one nice image with range.
- One handy feature is that it's voice activated, simply tell it to take a photo and it'll do just that. It's good to use if weather conditions makes snapping a steady photo difficult.
- It's an app that's designed for those who take their photography seriously, although casuals users will pick it up very quickly.
(Image: 4Blend HDR/Windows Phone)
Yahoo Sports
For: iOS, Android
Cost: Free
- Yahoo's been going through a revival of sorts recently, its focus on media has seen it release some decent apps.
- Its latest update to its sports app lets you turn highlights into GIF-style loops. iPhone users have access to it now, while Android users will see it soon.
- Pick a game, choose any point in it and create a short clip which you can edit and share. Considering the amount of sports GIFs already out there, there will be a lot of sports fans who will get a lot of use out of this.
- Only drawback for now is it's only available for American sports (NFL, NBA, MLB and NHL), but it's still fun to play around with.
- Chances are you'll be seeing a lot more of this feature in other apps. Just wait until you can create GIFs and loops for events like the World Cup and Winter Olympics.
(Image: Yahoo Sports/iOS)
Jelly
For: iOS, Android
Cost: Free
- Putting aside the hype surrounding the app (Biz Stone who co-founded Twitter is behind it), Jelly is trying to bring crowdsourced Q&A to mobile and it might stand a chance of succeeding.
- The focus is on asking quick, visual questions. Snap a photo, type out your question and add drawings before publishing it.
- You can connect through Facebook and Twitter, although you'll get more out of the latter since chances are you follow a lot more people there than on Facebook.
- There's no way of grouping questions though, so you'll be flicking through both silly and serious questions while you start off.
- It's going to take a little bit of time for it to take off, but once the hype dies down, it should become more useful.
(Image: Jelly/iOS)
Lumosity
For: iOS
Cost: Free
- Everyone likes brain training games, just think back to the success Dr Kawashima's Brain Training on the DS or check each app store if you need an example.
- Lumosity is one of the better examples out there. It's a neat and sleek app which tests you on a number of areas like logic, memory, attention, accuracy.
- It does this through numerous mini-games which usually take up to minute or two of your time, making it perfect for dipping in and out of.
- The more times you play it, the more it learns about you and customises the experience for you.
- Perfect if you have some time to spare during your lunch break or you're on your commute home.
(Image: Lumosity/iOS)
Status Tiles
For: Windows Phone
Cost: Free
- There has been a few attempts to bring shortcuts to WP's Start Screen, with many of them disappearing soon after. So it's always good to see new apps like Status Tiles appearing that build upon previous examples.
- You can pin tiles for features like flight mode, WiFi, and screen rotation to your Start screen, and they're all live too.
- It also uses the official icons so the transition isn't jarring. Depending on how many options you want to fit in, you can make them medium or small.
- Each pin has a grey or green line underneath to show you whether it's activated or not.
- It's practical and handy if you're regularly switching on and off settings.
(Image: Status Tiles/Windows Phone)