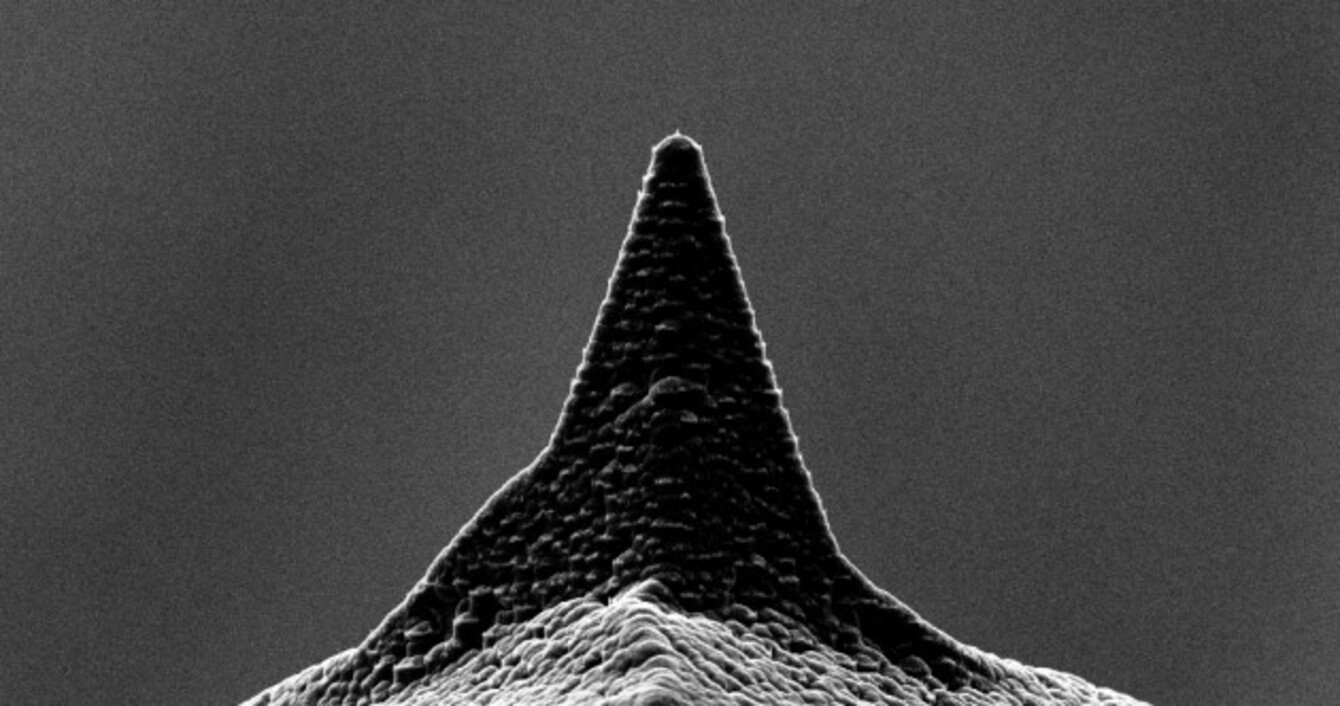 DUBLIN NANOTECHNOLOGY STARTUP Adama Innovations has been given a €750,000 investment boost to ramp up manufacturing of its first product – a miniscule probe forged from solid diamond.
The company, which started life as a spinout from Trinity College Dublin-based AMBER research centre only last year, will get the seed funding through Enterprise Ireland's high-potential startups programme.
Its initial offering will be the diamond tool which can be used in atomic-force microscopy – a type of analysis that takes place at the sub-microscopic, or nanoscale, level.
The tip of the probe, made from diamond because of the material's extreme durability, is more 10,000 times narrower than a human hair.
The technology can be used to look at the surface of any solid matter, including cancer cells or viruses, in minute detail, which makes it powerful tool in the hands of medical researchers and other industries.
Where's all this going?
Despite its early development stage, Adama is hoping to top €2 million in revenue and employ 10 high-tech manufacturing workers within the next 3 years.
Enterprise Ireland's Brian O'Neill said the company had already shown great progress and its diamond probe was a "remarkable product" for understanding man-made and biological materials.
This has innovative uses such as giving insight into how antibiotics or other drugs interact with cells in the body," he said.
The company's co-founders include TCD physics lecturer and nano-mechanics expert Graham Cross, and its latest funding came from a syndicate made up of Enterprise Ireland, NDRC VentureLab and Irrus Investments.