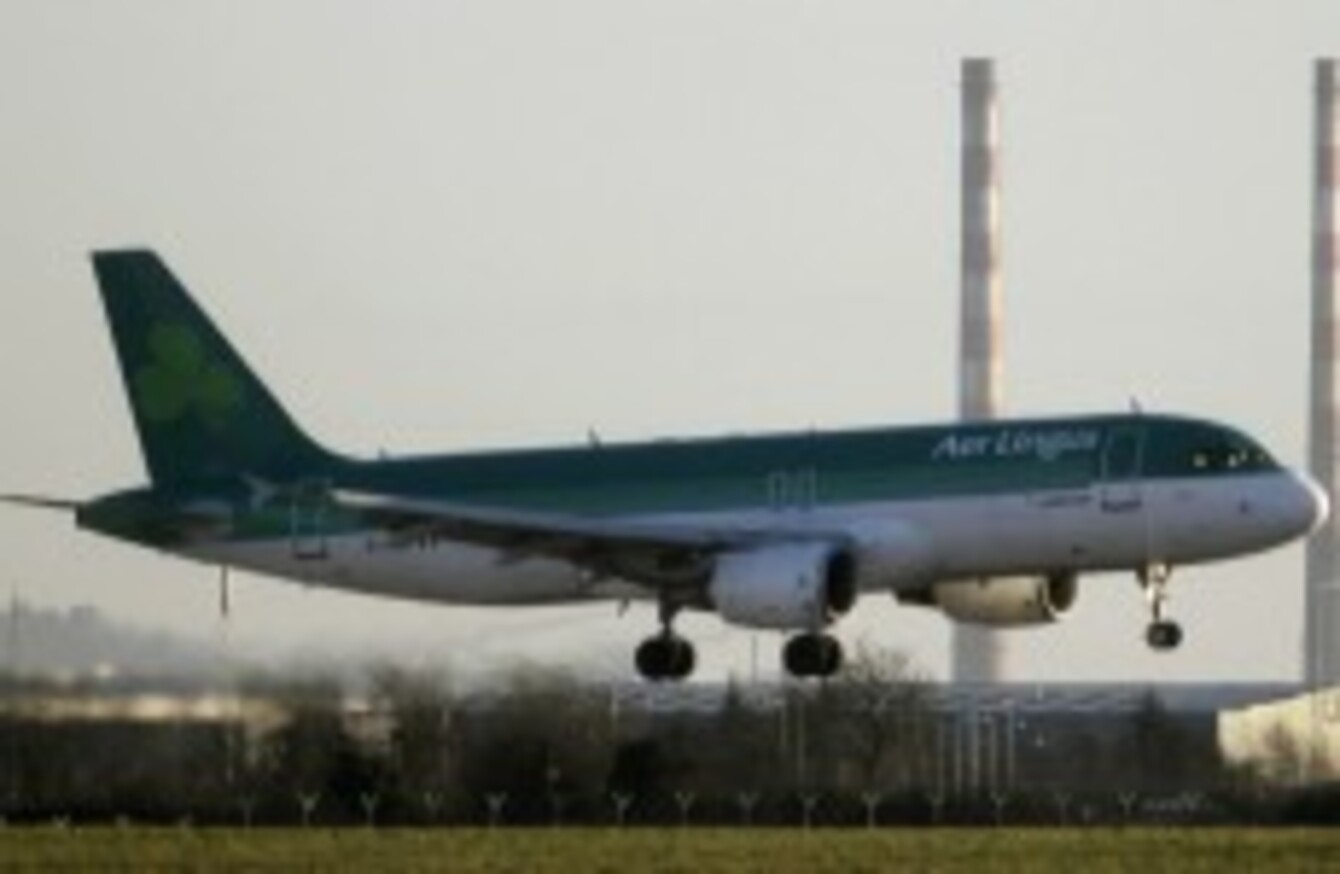 Image: Niall Carson/PA Archive/Press Association Images
Image: Niall Carson/PA Archive/Press Association Images
AN INDUSTRIAL ACTION ballot of SIPTU members at the Aer Lingus, the DAA and the Shannon Airport Authority is now under way. The vote is the latest development in a long-running dispute over a pension fund, known as the 'Irish Aviation Superannuation Scheme'.
The vote follows a staff meeting last week at which union members called on the trustees of the scheme to resign. They claim that employers have failed to engage in meaningful discussions on the €800 million deficit in the fund.
The decision comes a month after SIPTU said that Aer Lingus had threatened them with legal action if they went ahead with a ballot.
A SIPTU spokesperson confirmed this morning that the balloting process had now commenced, and was expected to continue for several more days.
Speaking yesterday, Transport Minister Leo Varadkar said that the solution to the problem was "simple" and that union members would eventually have to accept reduced benefits.
"The problem with the pension fund is like the problems in so many pension funds — the amount of money being paid in by the company and members over the years doesn't match the promises that were given or the expectations that currently exist.
"So the solution is a simple one — the companies will have to put in more money and the pensioners and members will to have to accept reduced benefits and that solution will be arrived at at some point, so ideally let's avoid a strike that is unnecessary in the meantime."
SIPTU organiser Dermot O'Loughlin has said there's "extreme anger" over the situation among workers at the three companies.
The union's ballot is inclusive of strike action, and SIPTU has called on Aer Lingus, the DAA and the Shannon Airport Authority to make discussions on the IASS a priority.
"Failure to do so will unfortunately lead to very significant industrial episodes at Ireland's international airports," O'Loughlin said last week.