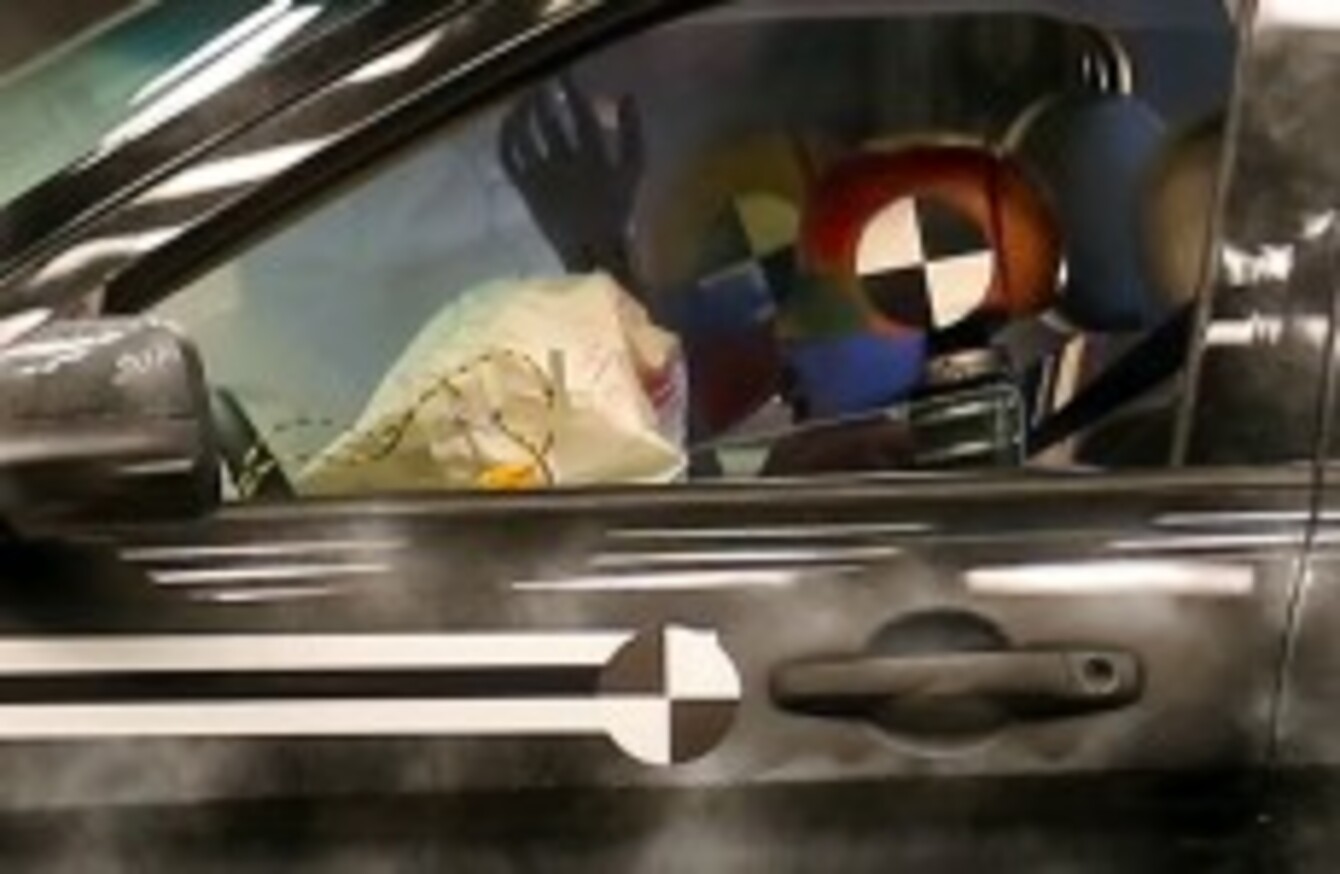 Image: AP/Press Association Images
Image: AP/Press Association Images
Updated 9.44 am
TOYOYA AND RIVAL Nissan have announced the recall of about 6.5 million vehicles globally in the latest chapter of an issue linked with potential faulty airbags.
The potentially explosive airbags from the embattled Takata supplier are linked to about five deaths globally and are supplied to a number of car manufacturers. All of the deaths occurred in cars made by Honda.
Both Toyota and Nissan say there are no reports of deaths or injuries linked to their latest recall.
Toyota Ireland say there are no reports of any cases of improper deployment of their airbags in Ireland and this is a "purely precautionary measure".
The world's biggest carmaker said it is recalling a total of five million vehicles with 35 affected models.
Models
Toyota Ireland says the voluntary recall affects almost 27,000 vehicles here.
This includes vehicles manufactured from April 2004 to November 2007. The models involved are Yaris, Corolla and Avensis Verso, this total about 24,000 vehicles.
The recall also affects the driver's side airbag on RAV4, Yaris and Hilux models manufactured between July 2003 and November 2005. There are 2,853 Irish vehicles involved in this recall.
Toyota Ireland says they will be contacting affected Irish car owners involved in the recall but customers can also get in touch themselves.
Nissan said it was calling back 1.56 million vehicles worldwide due to potentially faulty airbags.
"This will affect many of our markets, including Japan, Europe and North America," according to a Nissan spokesman who added that the explosion risk was among a range of problems seen in the defective airbags.
"There might be many factors. (But) we have seen risks that the metal casing for inflators can malfunction."
Nissan's recall affects a range of models produced between 2004 and 2008.
The announcement comes after about 20 million vehicles produced by major automakers, including General Motors and Honda, were recalled because of the risk that their Takata-made airbags could improperly inflate and rupture, potentially firing deadly shrapnel at the occupants.
At least five deaths have been linked to the defect, with one in the United States initially investigated as a murder due to her grisly injuries.
"We have been conducting various ongoing investigations regarding Takata-produced airbag inflators," Toytoa said in an email to AFP.
"Among the parts collected from the Japanese market, certain types of airbag inflators were found to have a potential for moisture intrusion over time. As a result, they could be susceptible to abnormal deployment in a crash."
Tokyo-based Takata, one of the world's biggest air-bag companies.
The company has said the defect surfaces mainly in humid, hotter regions and resisted US authorities' call for a national recall of cars with its airbags.
© – AFP 2015 with reporting from Rónán Duffy and Reuters.