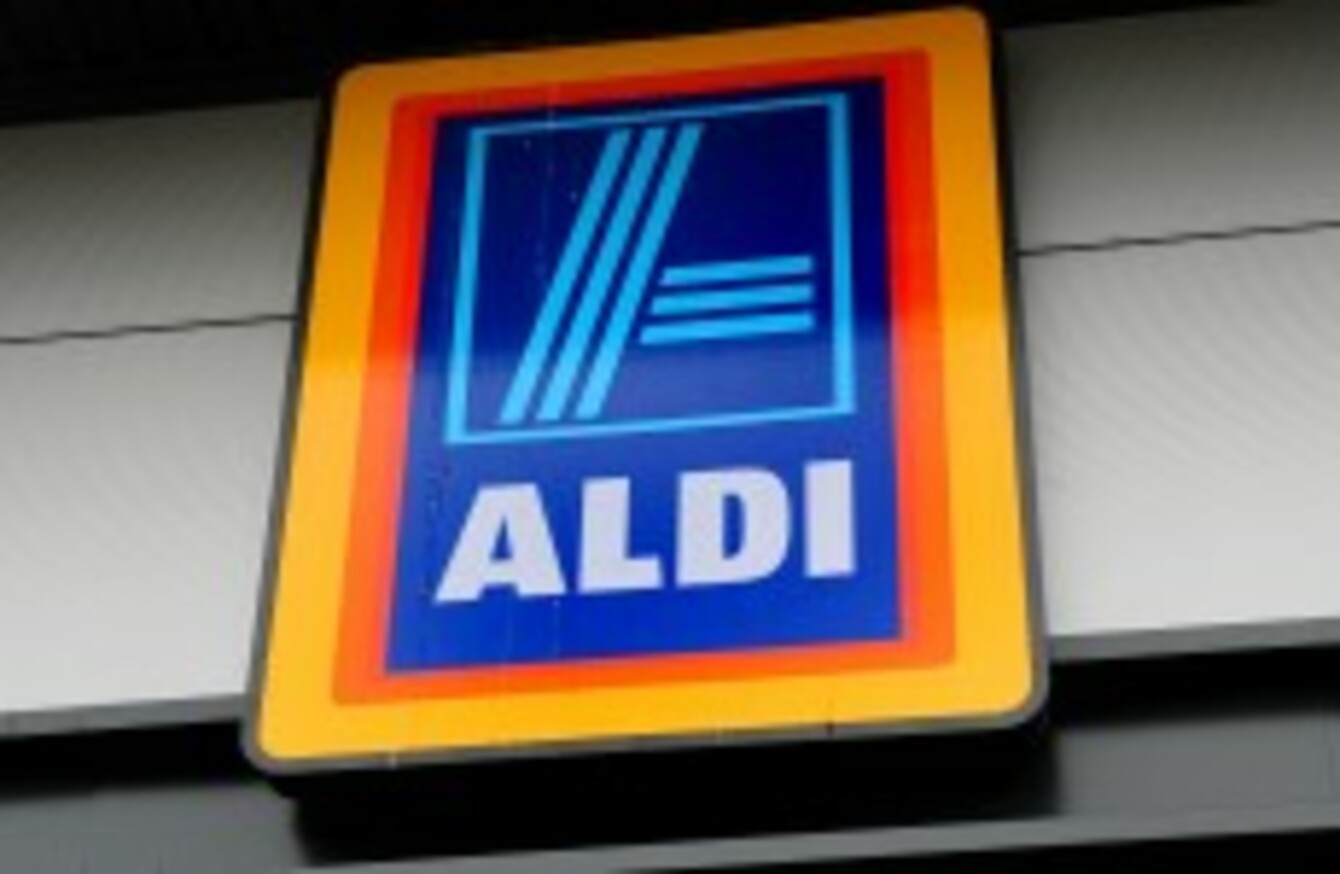 Image: Rui Vieira/PA Wire
Image: Rui Vieira/PA Wire
DISCOUNT SUPERMARKET CHAIN Aldi is to create 300 new jobs across the country over the next three years.
The company made the announcement as its 100th store is due to open in Kilkenny later today. The expansion plan will see the total number of outlets increase to 120 in Ireland. Each of the new shops will employ 15 people.
Aldi said some of the new shops will be located on East Wall Road in Dublin, Greystones in Wicklow, Tralee in Kerry, Ballybofey in Donegal and Charleville in Cork.
Aldi currently has 6.2 per cent of the Irish grocery market, a huge increase of almost one third in the past year. It is marginally behind fellow discount supermarket chain Lidl which has 6.4 per cent of the market.
By contrast, competitor Tesco said yesterday that its growth in Ireland dropped by 0.3 per cent over the past year, with austerity measures impacting consumer spending.
Aldi says it tripled its annual spend on Irish products over the past five years and focused on new Irish suppliers.
"As we continue to open new stores and expand our presence throughout the country there will be more and more opportunities for Irish suppliers to work with us," said Niall O'Connor of Aldi.