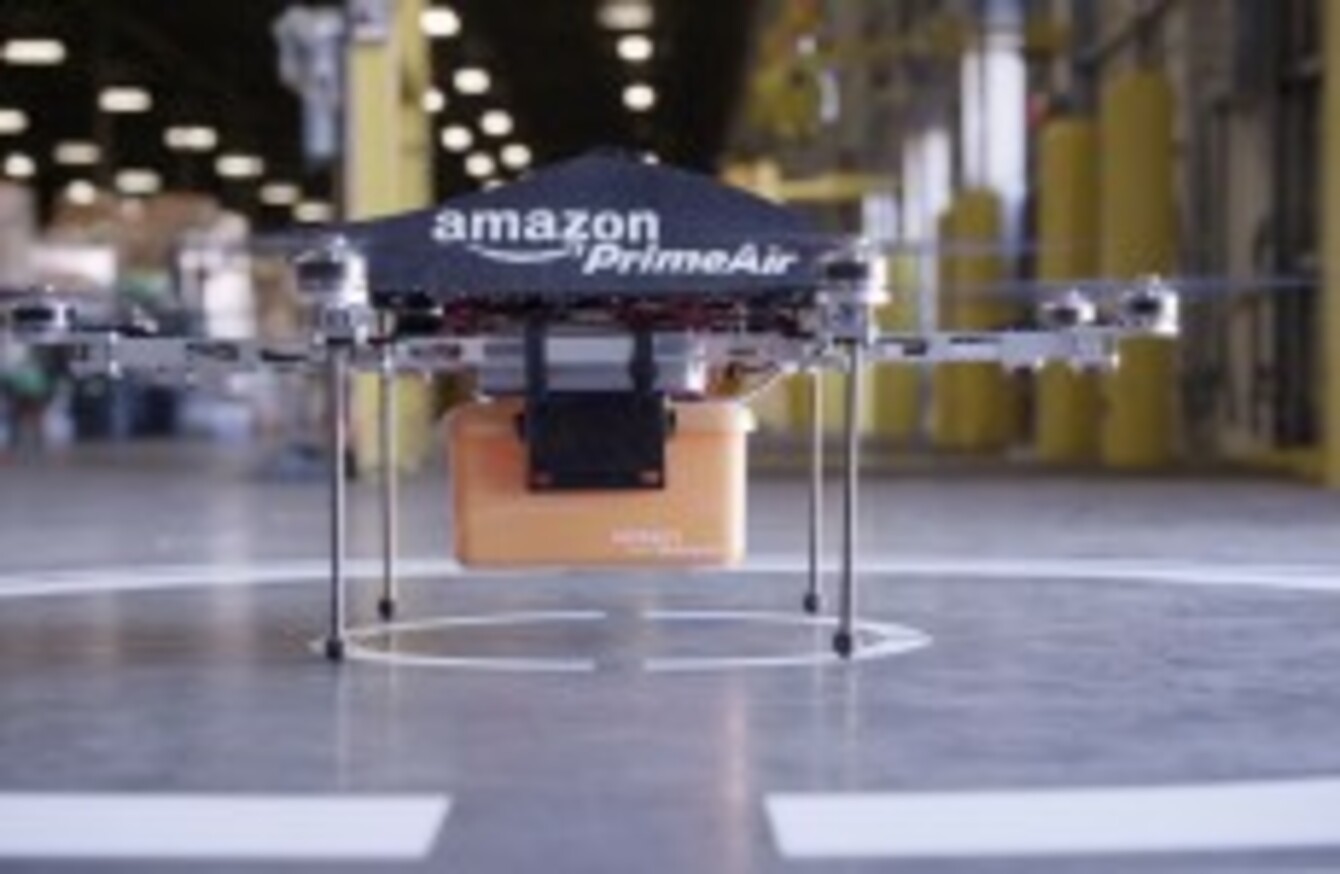 Image: Amazon
Image: Amazon
THE COMPANY ADMITS it looks like science fiction, but Amazon promises that it is very close to launching a new 30-minute delivery service using drones.
The technologies are ready, according to the Research & Development team, but the regulations need to catch up.
The Federal Aviation Administration (FAA) is currently working on a set of rules for the unmanned aerial vehicles.
Amazon believes that people will get as used to seeing its Prime Air drones in the air as they are about spotting mail trucks on the roads.
The timeline cited by the company would see regulations, rules and technologies in place in 2015.

(YouTube: amazon)
The goal for Amazon is to develop a delivery system that puts the new product in the customer's hands within 30 minutes.
The FAA has concerns about safety, however, as the drones do not yet have the ability to sense and avoid other craft.