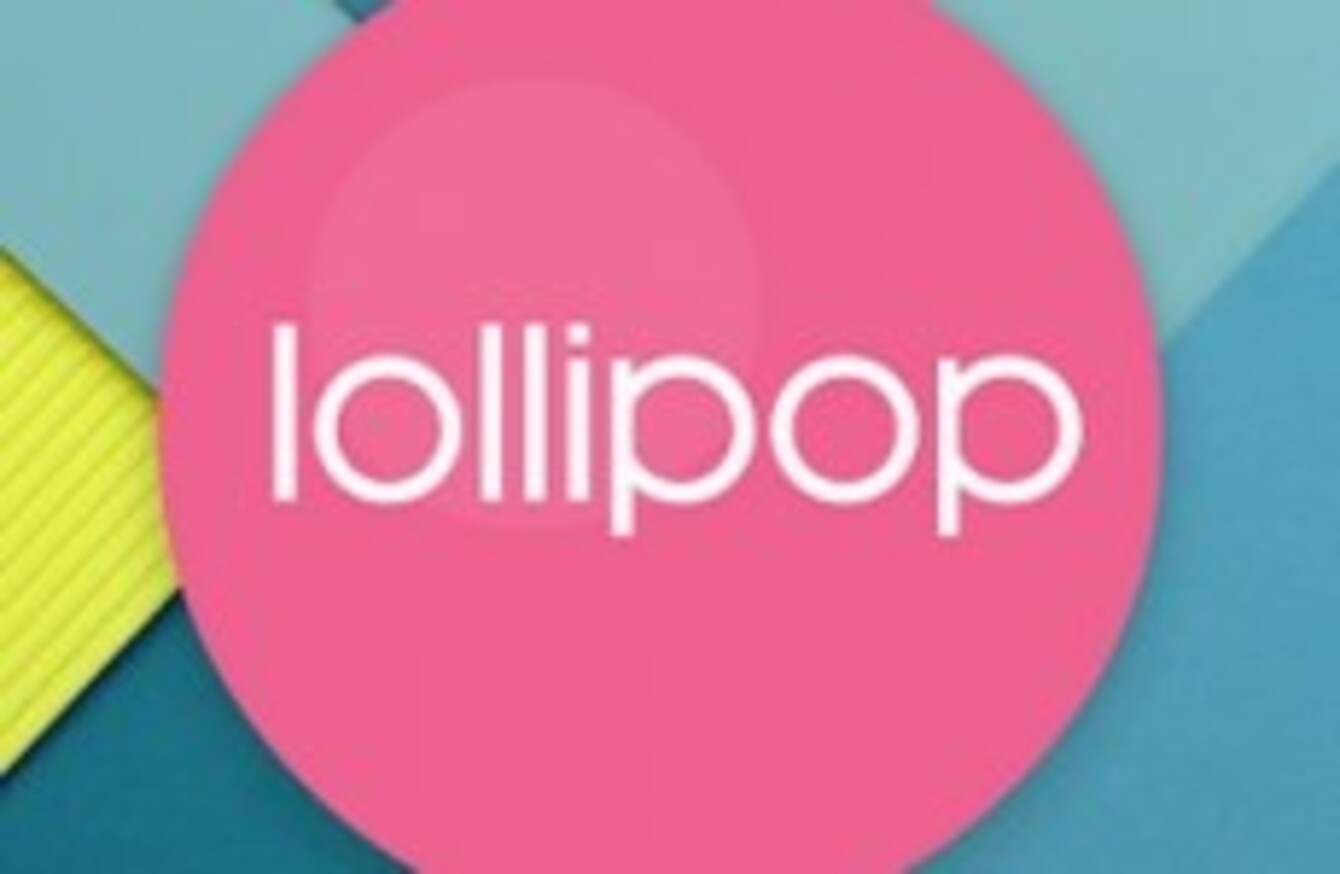 Image: Android
Image: Android
WITH THE LATEST version of Android now making an appearance, it's only a matter of time before the update makes its way to other devices – some taking longer than others.
But for those who have it, there are a vast number of new features that are worth knowing about, while not changing the world, just makes things that little bit handier for everyone.
Here's a rundown of the new features you should know about (and can look forward to when Lollipop arrives for your device).
Search for settings
Before we start proper, one incredibly handy feature you have is the ability to search for a specific feature instead of searching manually. The main Settings screen has a magnifying glass at the top so you've no excuse for not finding any of the new features displayed underneath (we'll say where each feature can be found anyway so you won't get lost).
Change default SMS app
If you're using more than one app that includes SMS, and you want to step away from Hangouts entirely, you can change it here. Go to Settings > More and you will be presented with the option just underneath Airplane Mode.
Smart unlock
If you have any Bluetooth devices lying around the house, you can use that as a smart unlock. Go into Settings > Security > Smart Lock and you will be presented with three options. They are:
Trusted Devices: Any Bluetooth or NFC devices you use can be added here
Trusted Face: This is basically Face Unlock which means it looks for you anytime it wants to unlock
Trusted Places: If you have added any locations to your Google account, this will mean your phone unlocks automatically when you arrive there.
Create user profiles
If you ever find yourself lending your phone to a friend or family member regularly, you can create custom profiles to limit what they can do. By going into Settings > Users, you can either create a new profile or just used Guest mode.
Guest mode is similar to Google Incognito mode in which any information or data sent during a session is temporarily stored. A profile gives another person their own space to customise, similar to how profiles are created on Windows/Mac.
You can allow them to make phone calls and send SMS if you wish, although this is something you should only allow trusted users to do.
You can access profiles quickly by tapping the user icon whenever you're viewing Quick Settings (two-finger swipe from the top down).
Create interruptions 
Basically Lollipop's version of Do Not Disturb, Interruptions allows you to prioritise certain apps, notifications and calls from getting through when you've busy. You can bring this up whenever you press the volume button, although you can only customise priority (None turns off everything without any exceptions).
Pin screen
Go into settings > Security and scroll down to Advanced. After you activate it, go into Overview and on the latest app or tab and you will see a pin icon on it. Tapping that will lock the phone on that service or app, which is useful if you don't want to set up profiles for someone and only want them to see one thing.
Control notifications 
Many apps try to take over precious real estate by firing you regular notifications, especially free games. If there is an app that is really bugging you with notifications, you can turn them off by going into Settings > Notifications and selecting said app.
Hide pattern password
This is a small but handy feature if you use patterns passwords but don't want someone to see it. By going into Settings > Security, you can choose to hide the trail it makes.
It's a small change, but you're taking away one of the biggest cues for guessing it so it works out.
#Open journalism No news is bad news Support The Journal

Your contributions will help us continue to deliver the stories that are important to you

Support us now
Turn on colour inversion/correction
If you have problems making out colours, you have two options, both of which are in settings under accessibility. The first inverts the screen colours but the second, more useful feature tweaks the display's colour reproduction. You have three different options to choose from: Deuteranomaly, Protanomaly and Tritanomaly.
Turn off WiFi scanning
If you want to conserve your battery power a little bit more, it's a good idea to turn off notifications and scanning when you get the chance. To do this, go into WiFi – either through settings or quick settings – tap options (on top-right hand corner) and select advanced. You will be presented with the two options.
On a related note, you can save battery power by using WiFi and mobile networks instead of GPS to determine your location. By going into Settings > Locations, you can disable it, although it may affect its accuracy.
Hide notifications 
Found under Security > Sounds and Notifications, you can choose to hide any notifications that might contain sensitive information (SMS, emails, etc.) by selecting the option near the bottom of the screen.
Battery saver
Chances are you will end up bringing your battery life down to the red, in which case battery saver mode is your friend. You can choose to turn it on when your battery is reduced to 5% or 15% automatically, which will get you out of a tight spot.
And one easter egg
Go into settings > about phone and start tapping Android Version. When the screen changes, tap the circle and then hold down on the lollipop to play a version of Flappy Bird. It's incredibly difficult, mind.