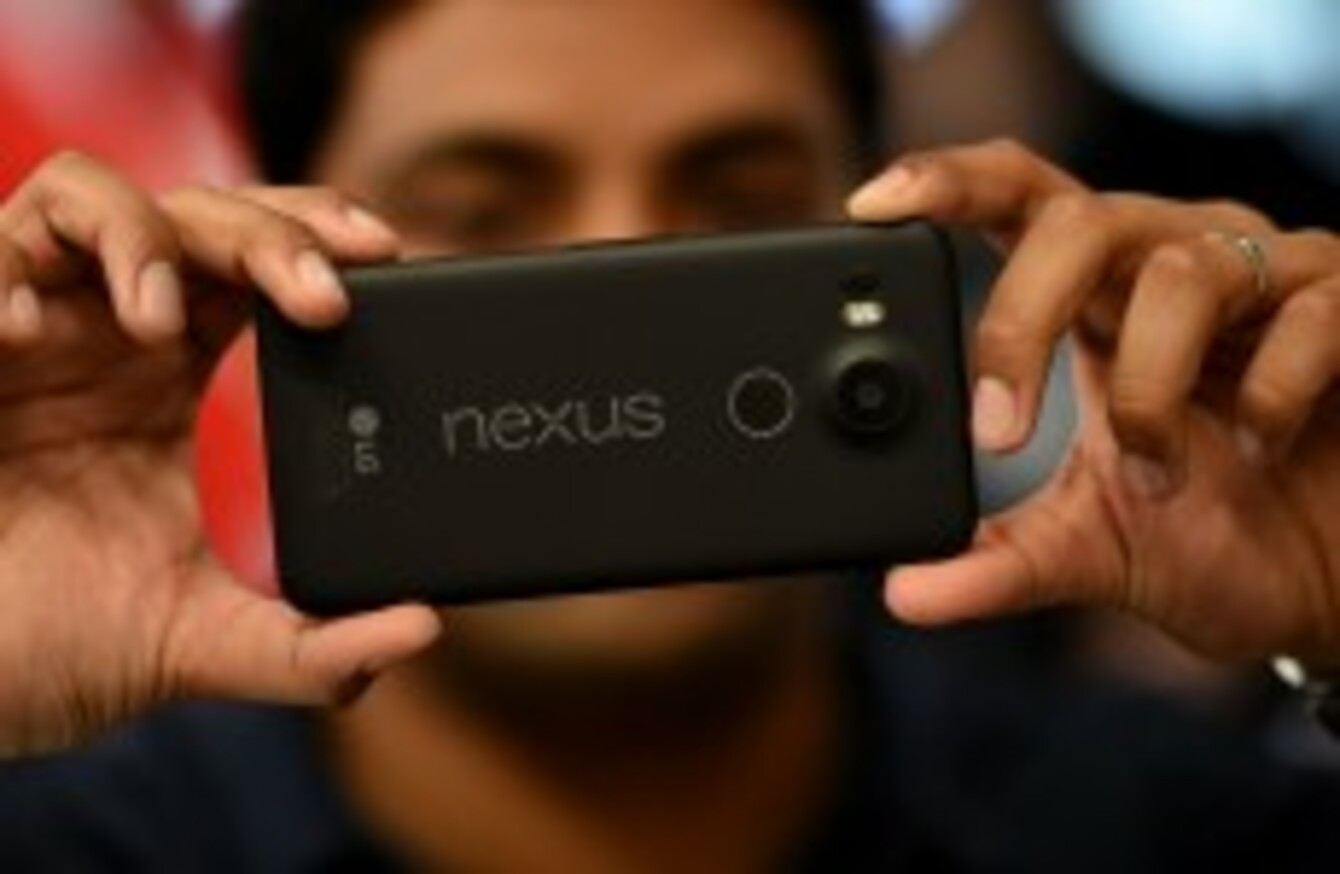 The Nexus 5X is one of the first devices to come with Marshmallow, but how many current devices will be able to upgrade?
Image: Andrew Matthews/PA Wire
The Nexus 5X is one of the first devices to come with Marshmallow, but how many current devices will be able to upgrade?
Image: Andrew Matthews/PA Wire
SHORTLY AFTER ANNOUNCING its two new flagship Nexus phones, Google has started rolling out its latest update to Android, version 6.0 or Marshmallow.
Yet the chances of you seeing it arriving on your phone anytime soon is slim.
The devices that will see it initially will be the Nexus 5, 6, 7 and 9 (the Nexus 5X and 6P will arrive with it as standard). After that, it will be a slow rollout of other devices, starting off with those that follow Android closest (Motorola, HTC) before arriving on other manufacturers that offer their own version (Samsung, Sony).
For those who are familiar with the Android upgrade process, this won't be a surprise. The process is rarely straightforward since how fast the update will arrive – and whether it arrives or not – will very much depend on the manufacturer.
And that's even if the update is brought out to all devices. Since there is a massive volume of devices out there, most won't get the update and would be stuck with whatever version they're running.
Either way, you will be waiting for a bit before the update to arrive (or if you upgrade to a new device running it), but here's what you have to look forward to.
Now on Tap
Arguably the most useful feature on Marshmallow, Now on Tap allows you to scan your screen and bring up relevant search information.
So if a friend says they'll meet you tomorrow somewhere via WhatsApp, holding down the home button will read the contents on screen and bring up relevant info and options like setting a reminder and directions to that place.
In this example, scanning an article about the UFC brings up fighter information, the venue, and relevant links.
App Permissions
Another major change to how Android works is the ability to control individual permissions. Previous versions required you to accept all them all first before you downloaded an app, but not only can you change this, it will also ask you for permission first before using a feature.
Battery life
The bane of many smartphone owners, many manufacturers have looked for ways to extend battery life through software and Google is no exception.
Its solution is called Doze and takes advantage of the times you're not using your phone. It uses your phone's accelerometer to identify when your phone is resting, and when it's dormant long enough, it sends it into a deep sleep, shutting down background activities until you need it again.
You still get 'high-priority' notifications like texts and calls, but apps can't take advantage of this as those notifications have to go through Google's cloud messaging server. Anything else like Candy Crush Saga reminders or Instagram notifications won't come through.
#Open journalism No news is bad news Support The Journal

Your contributions will help us continue to deliver the stories that are important to you

Support us now
'Expandable' storage space
Traditionally, micro SD cards are used to save media files like photos and videos, but Marshmallow will now treat them as an extension of your phone's regular storage space. What that means is if you have a 16GB phone and an 8GB micro SD card, it will act like your phone has 24GB of storage.
This potentially brings up problems like what happens when you replace a micro SD card, or if manufacturers will start offering the option again, but for cheaper Android devices with 8GB storage, it could be very handy.
Simplified app tray 
While it helps keep the home screen free, the app tray was never the best one to navigate with left swipes becoming impractical if you downloaded numbers apps.
Marshmallow changes this to one long list, which is easy to navigate. Holding down the side allows you to scroll down by letter, and at the top, you have your most recently used apps. The search bar is also here so you don't have to scroll all the way down to find certain apps.