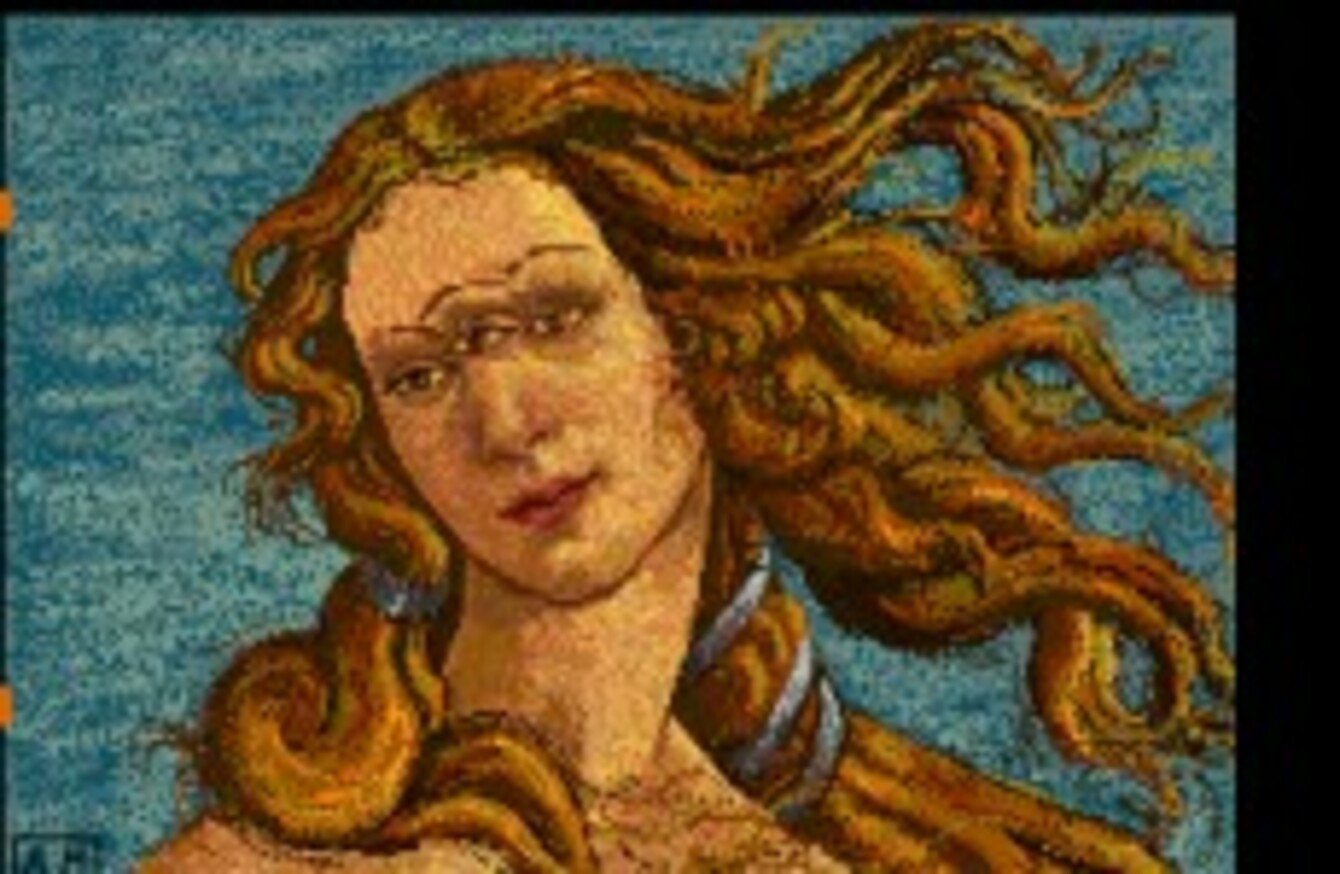 Andy Warhol's drawing of the painting The Birth of Venus, in 1985
Andy Warhol's drawing of the painting The Birth of Venus, in 1985
A COLLECTION OF new artwork from Andy Warhol has been found and recovered after they were discovered on 30 year old Amiga floppy disks.
The saved files, which were stored on Amiga floppy disks held by The Warhol's archives, was part of a commission by Commodore International to demonstrate the computer's graphics arts capabilities.
The collection was only discovered and rescued after artist Cory Arcangel viewed a YouTube clip of Warhol promoting the release of the Amiga 1000. The clip, which took place in 1985, involved him tweaking and manipulating an image of Blondie's Debbie Harry, which is also part of the collection.
Source: theisotope/YouTube
Wondering where the artwork went, he followed it up with a curator at the Carnegie Museum of Art while he was in Pittsburgh in 2011. After much work from Arcangel, the floppy disks holding the collection were found.
The files were extracted by members of the Carnegie Mellon University (CMU) Computer Club and its Fran-Ratchye STUDIO for Creative Inquiry.
After extracting the files, they found doodles, photographs, and experiments with Warhol's existing artworks such as a crude drawing of his famous Campbell's soup can.
The images, and the process of recovering them, are documented in a new exhibition called The Invisible Photograph series at the Carnegie Museum of Art.