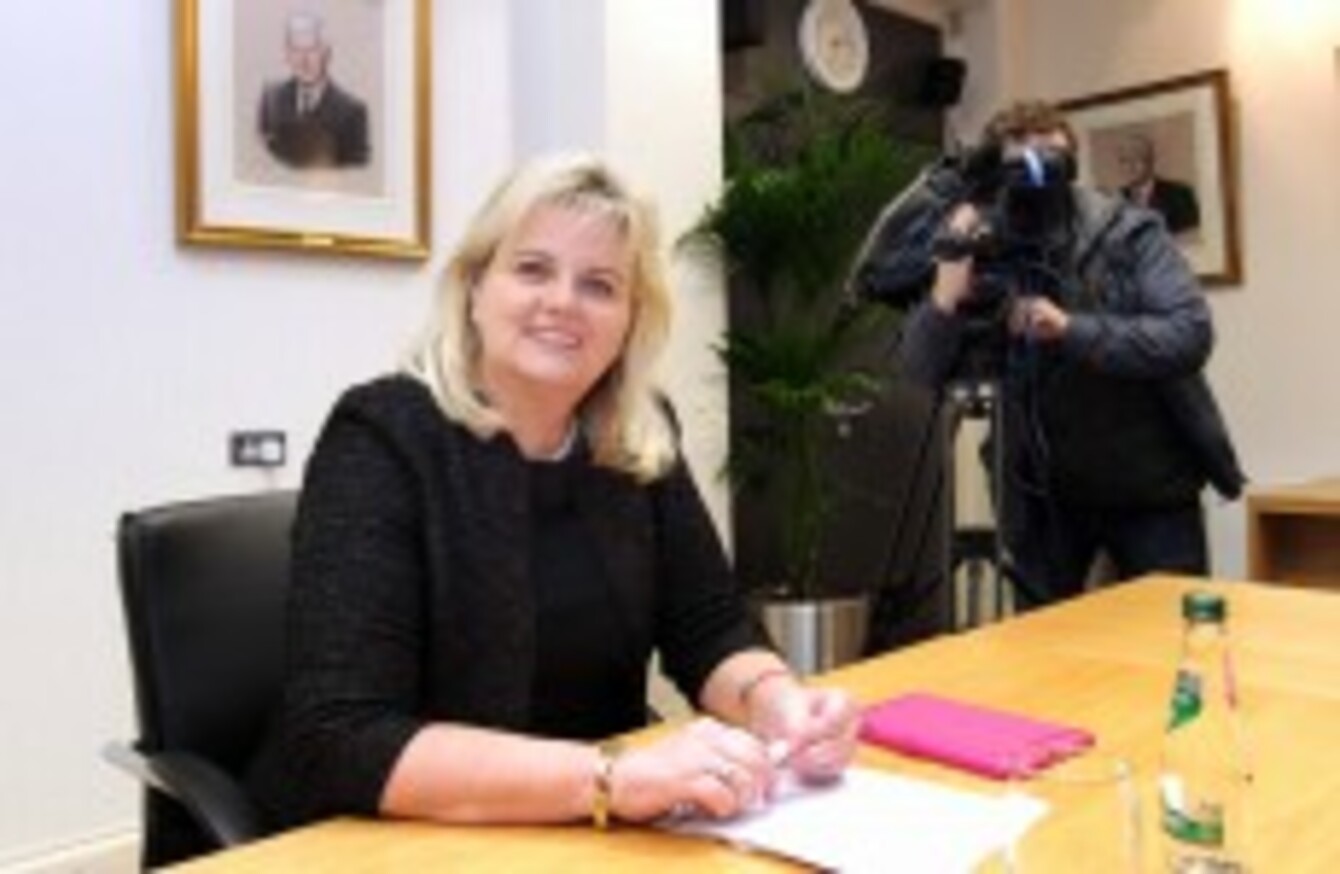 Image: Mark Stedman/Photocall Ireland
Image: Mark Stedman/Photocall Ireland
Updated at 10.48pm
THE BOARD OF the Rehab Group earlier today revealed the salary of their chief executive Angela Kerins.
After a special board meeting today, the group released a statement outlining the pay of their head, putting it close to a quarter of a million euro.
On top of her €240,000 salary, Kerins has a company car, but Rehab does not pay her health insurance.
Rehab said that it will publish the pay of other top management staff in their accounts next year.
The release of Kerins salary, which is up €6,000 from when it was last disclosed, brings to a close a long-running saga over the pay of staff at the group.
Speaking to RTÉ's Six-One, Health Committee Chairman Jerry Buttimer criticised the level of the salary.
Buttimer praised the service that Rehab provides, but he said there must be a regard for public pay polices.
"This is about ensuring that the monies given by the taxpayer is spent on the provision of facilities or for service users," he added.
Fundraising Ireland called the salary "out of touch with the realities of remuneration in the overwhelming majority of not-for-profit organisations in Ireland.
"It is incredulous that it has taken so long for this salary to be disclosed," CEO Anne Hanniffy said.
The receipt of public funding, and such significant levels of public funding, brings with it an obligation and a public duty to be as transparent and as open as possible about all aspects of an organisation's operations, including the salaries of top executives.
Last month, the Justice Minister Alan Shatter revealed that the Rehab lotteries make just €9,000 a year profit for the charity. Worldwide, the Group turns over €200 million a year.
As a Section 39 agency, Rehab is not obliged to release pay details or comply with government pay policies.
It is due to release the findings of three independent reports into comparisons of salaries, releasing details and data protection rights of staff. Rehab are also due to appear before the Public Accounts Committee.
Originally published 5.51pm. Additional reporting by Nicky Ryan