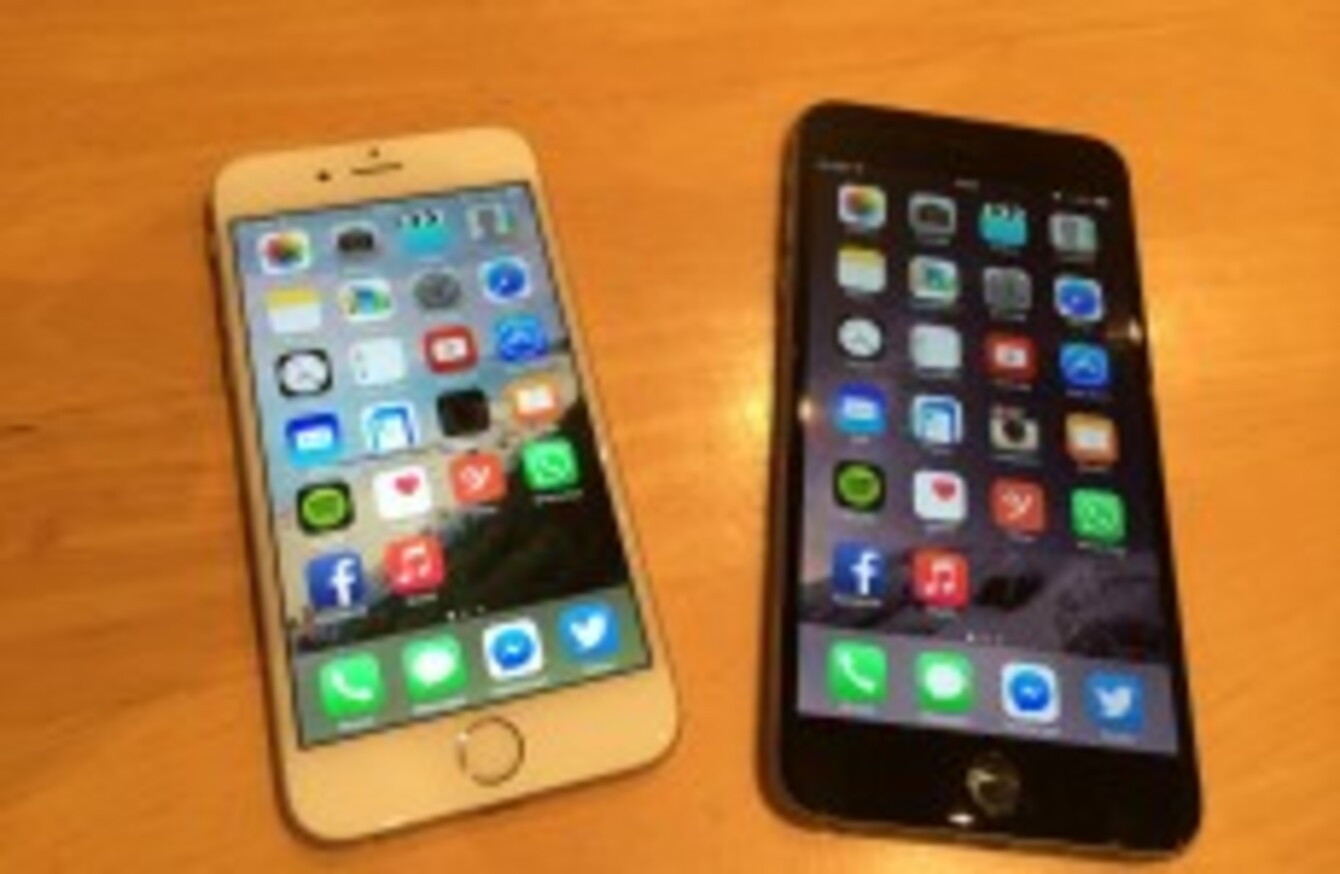 The iPhone 6 and 6 Plus
Image: Martyn Landi/PA Wire
The iPhone 6 and 6 Plus
Image: Martyn Landi/PA Wire
MORE THAN TEN million iPhone 6 and 6 Plus units have been sold in its opening weekend.
The company sold one million more devices compared to the same period last year, where it sold 9 million Phone 5S and 5C devices.
This figure also includes the four million devices the company sold within the first 24 hours of pre-order sales. The company did not provide a breakdown of sales between the two devices.
Both devices were launched in the US, Canada, France, Germany, Hong Kong, Japan, Puerto Rico, Singapore and the UK, and it's expected that both devices will be available in 115 countries by the end of the year.
In a statement, Apple CEO Tim Cook described it as "our best launch ever" and that sales "exceeded our expectations… and we couldn't be happier."
He also said that the company "could have sold many more iPhones with greater supply."
Both iPhones will be available to buy in Ireland and 19 other countries this Friday. The main providers, Vodafone, O2, Meteor/eMobile and Three, will offer 16GB, 64GB and 124GB versions on two-year contracts.