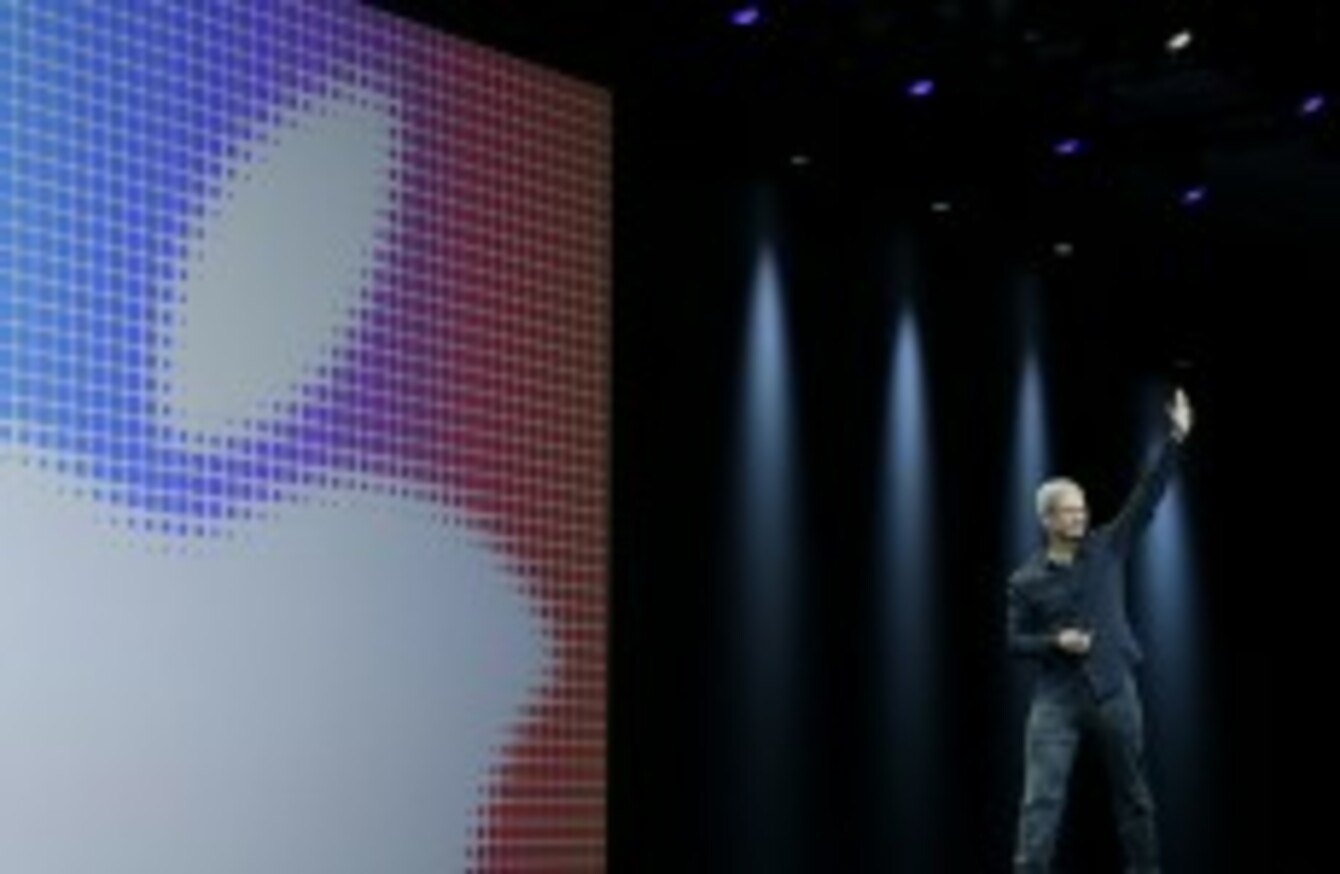 Image: Jeff Chiu/AP/Press Association Images
Image: Jeff Chiu/AP/Press Association Images
THERE WAS NO major announcement during Apple's opening event, but it was definitely one of the busiest keynotes it has given.
Spanning two hours and covering a range of products such as iOS 8, which is likely to arrive in September considering previous iOS updates were released that time, as well as rumoured features like Homeplace and Healthkit, there was no shortage of talking points, but here are the most important factors to take from it.
Apple looks like a happy and jovial company, but it's still just as ruthless
If you're one of the biggest and richest companies in the world, you probably have reason to be confident about what you're doing, but Apple seemed to be particularly easy-going during this keynote. It was probably one of the more enjoyable events it's held, and part of that was down to its lighthearted approach.
From jokes about it considering the name OS X Weed for its new Mac operating system, to calling Dr. Dre on a Mac, the two hours went smoothly and even made people excited about the company again. This was mostly down to Craig Federighi, the company's vice-president of software engineering, who just seemed to enjoy his time on stage.
However, when it had the chance to put the boot into its rivals, it didn't hold back. Google and Microsoft won't be too happy with Apple's remarks about Android being the number one device for malware, and the low uptake of Windows 8 among other things. Although both have taken shots at Apple in the past so maybe this is par for the course.
Apple is beginning to take the cloud seriously
Apple's current cloud service iCloud is, to put it bluntly, a mess. It only works with iOS devices, its storage space is limited and it lacks any kind of sharing features you would associate with regular cloud services.
iCloud Drive appears to be Apple's answer to this. Both syncing with all Apple devices and working on Windows devices, it looks like a genuine attempt to deliver a cloud storage product that's accessible and useful.
More importantly, iCloud Drive's prices are now in par with competitors. The first 5GB are free, but an extra 20GB can be purchased for $0.99 per month ($12 per year) and 200GB for $3.99 per month ($48 per year), meaning it can mount a better challenge against rival services.
The likelihood of it tempting people away from the likes of Google Drive or Dropbox is slim, but at least it has a service that Apple users will now find use for.
iOS 8 could seriously hurt some established apps, but it will also build hundreds in the process
Call it inspiration or blatant stealing, but those paying close attention to the new features announced during Apple's keynote could have easily made a list of apps and services whose features appeared in iOS 8 and Yosemite.
Features from the likes of Snapchat, Voxer, Android, Dropbox, Steam, Shazam (although that's really a partnership with Siri), Swiftkey, Google Play, Samsung, LG, and more could be spotted if you took a forensic approach to its keynote. Few of them are going to be happy to see their ideas being taken by Apple and applied into its new OS, especially if it results in users migrating.
Nobody is under any illusions that Apple has come up with all these features by itself, but that was never the point. The real draw is it's brings all of these services together and designs them so well that completing an action is easy and intuitive, something that Apple does well.
Yet at the same time, it's opened up iOS to developers, allowing the possibility for greater customisation and experimentation. Its new programming language, Swift, left its (admittedly overoptimistic) audience of developers excited while apps, which were standalone before, can now offer services and communicate with other apps while TestFlight allows developers to invite users to beta-test apps, speeding up the development process.
These changes may seem insignificant on their own, but considering how closed iOS was originally, this openness is particularly exciting for developers, who can use the likes of Touch ID to improve what they're offering.
Currently there are 1.2 million apps in the app store, but if the audience's reaction to Swift is anything to go by, that number is only going to increase further.
In the instant messaging sector, WhatsApp's biggest rival is iMessage.
WhatsApp recently passed the 500 million user mark making it a significant milestone in the app's history. Yet while people focus on similar apps like Line, Snapchat, and Viber, its real competitor could actually be iMessage.
To put that into perspective, Apple revealed it has sold 800 million iOS devices, 500 million of those being iPhones, 200 million are iPads and the remainder 100 million being iPod touch devices. Even looking at the iPhone alone, that's still on par with WhatsApp, but both are going to grow and improve over time.
Including its updated keyboard, which it badly needed, as well as the option to install a third-party keyboard like Swiftkey, the real update is the ability to include audio and video messages similar to Voxer and Snapchat that will disappear after a few minutes.
Chances are people will use both services, but it's will be unsurprising if more iPhone users opt for iMessage when iOS 8 rolls out.
The iPhone is no longer a smartphone, but a lifestyle device
There is an argument that this has been the case with smartphones for a while now (and you would be correct) but Apple's decision to partner with different companies and bring them all under the one service means it's different than just installing an app.
The announcement of HomeKit was already expected, but the smart home market is only going to grow so that was expected. Compatibility with devices is usually the biggest issue with smart objects and if Apple can convince enough companies to back it, on top of the few it already has, offering that level of functionality with ease of use will make the iPhone a more desirable device. 
For HealthKit, it brings together all data from fitness trackers and partners with health institutions to receive and transmit data from your checkups. The company says it has strict privacy protections in place to ensure such sensitive records stay safe.
While Apple didn't announce a smartwatch or device, it did something far more important. It laid down the foundation for future products in both home and healthcare spaces, and if either one lives up to its potential, then it will have much to look forward to.