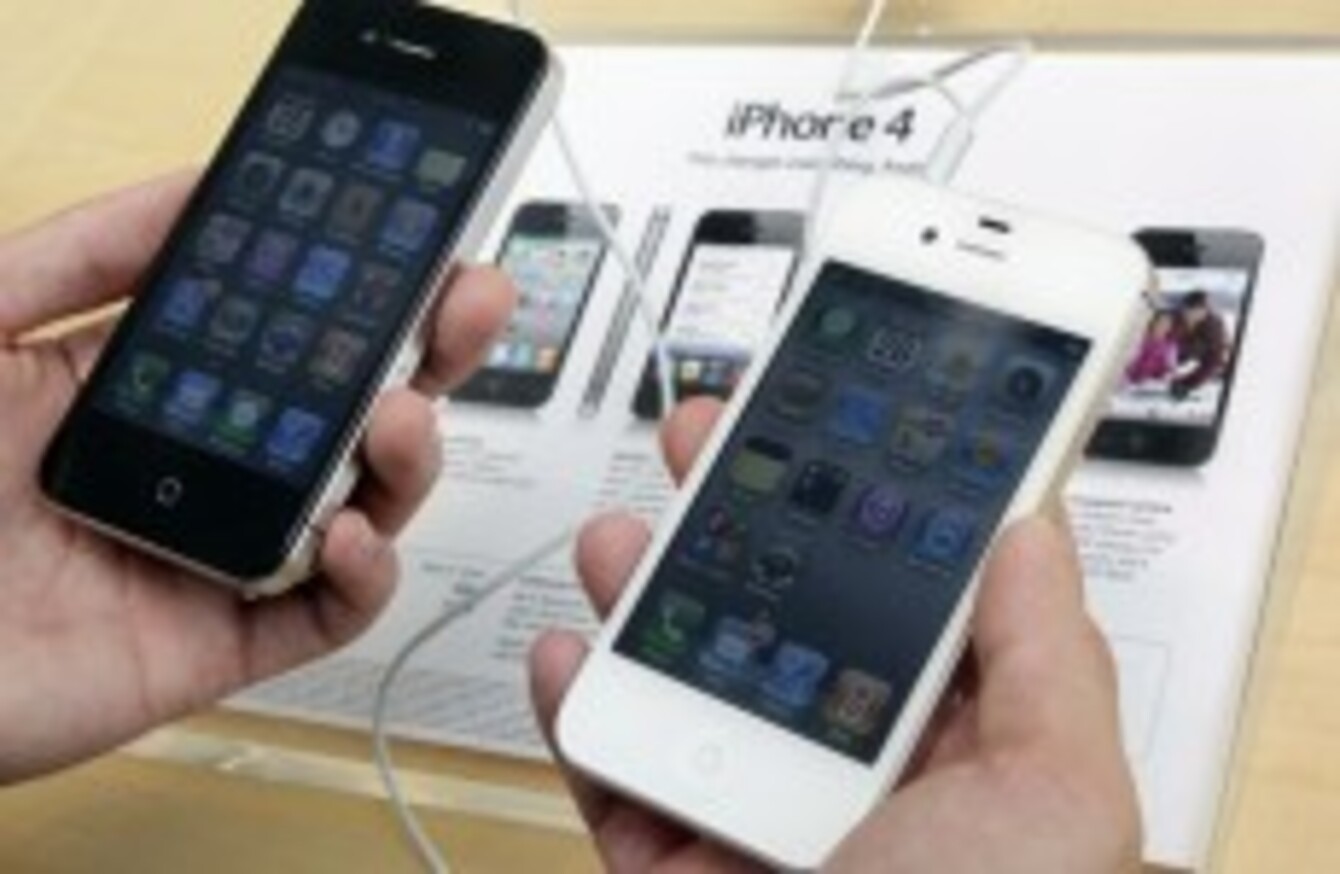 iPhone 4 models on sale at an Apple store
Image: Richard Drew/AP/Press Association Images
iPhone 4 models on sale at an Apple store
Image: Richard Drew/AP/Press Association Images
APPLE WERE LEFT scrambling to recover a secret prototype of the next-generation iPhone after it was accidentally left in a California bar, according to reports.
The incident is a bizarre re-run of a similar incident last year, in which a test version of the then-unreleased iPhone 4 was revealed by Gizmodo after being left in a different California watering hole.
This year's apparent security blunder was uncovered by tech news website CNET, who report that the prototype iPhone 5 was lost in a Mexican bar in San Francisco's Mission district. However, the site was unable to reveal any details of the hotly-anticipated device – or even what it looks like – as it appears to have been lost for good after going up for sale on Craigslist.
According to CNET reporters Greg Sandoval and Declan McCullagh, Apple managed to electronically trace the phone to a family home, which was searched – with the owner's permission – to no avail. The bar's owner said he had not been contacted by the firm, but added: "I guess I'll have to make my drinks a little less strong."
There have been reports that the iPhone 5 will be released in October. Among the apparent upgrades are improvements to the phone's camera – which will increase in resolution from five to eight megapixels – and a faster processor chip which will also be used in the upcoming iPad 3.
The Guardian has previously reported on the level of security employed by Apple to guard the device's secrecy – with the phone's carrier companies forced to use test models inside sealed cases so employees cannot tell what they look like.