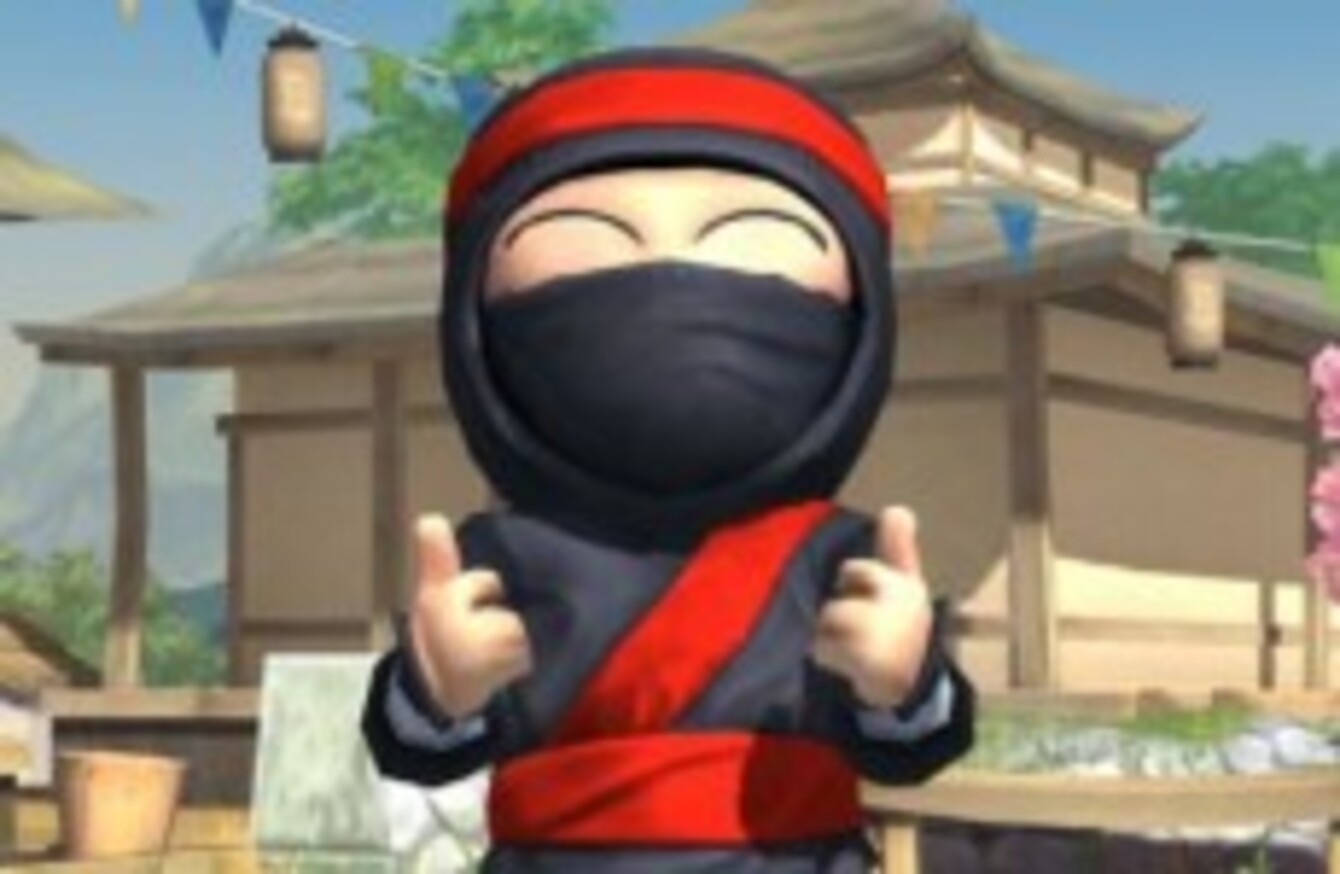 EACH WEEK, WE highlight five apps that are worth downloading for your smartphone and tablet. There are a lot of apps released on a daily basis, but not all of them are worth paying attention to.
We're going to assume that you already have a lot of the most popular apps, so let us do the hard work for you and pick out the latest apps that are deserving of your time. This week includes a messaging app based around selfies, 3D photography and a very clumsy ninja.
Seene
For: iOS
Cost: Free
What is it: Creates pseudo-3D photos for you to share.

Why should I care?
- There's already enough 'take photos, add filters' apps out there so it's refreshing to see something different.
- Capturing an image is simple and is processed pretty quickly.
- It works better when you capture inanimate objects and/or people staying still. Trying to keep your pet still will only end in tears.
- Moving your phone around lets you view the image from different angles, which is a nice touch.
- The screenshots here don't do it justice, but thankfully its Tumblr page shows off what it can do.
Sportizr Football
For: Android
Cost: Free (€2.40 per month for past seasons)
What is it: A football app jam-packed with stats, lots of stats.
Why should I care?
- If you're a Premier League fan on Android, this is the app for you.
- Gives you the latest stats from games as they're being played.
- You can check up stats on individual players, managers and the grounds too. It's almost like Football Manager.
- The app goes back as far as 20 years should you require that much info.
- Current season is free, but you will have to sign up if you want access to past seasons or extra stats.
(Image: Sportizr Football/Google Play)
Clumsy Ninja
For: iOS
Cost: Free (Includes in-app purchases)
What is it: Ragdoll physics game where you help train an inept ninja so he can save his friend.

Why should I care?
- Shown as a tech demo at Apple's iPhone 5 event back in 2012, it finally arrived on iOS.
- Think Tamagotchi without the annoying bits combined with ragdoll physics and you're halfway there.
- Most of the game is figuring out new and bizarre ways to interact with your ninja, and the game encourages it.
- Of course, there's a main quest should you need something to focus on, but the mechanics are too fun for you to care.
- It's aimed at kids, but adults will definitely get a kick out of it too.
React Messenger
For: iOS
Cost: Free
What is it: A messaging app that also uses selfies to express yourself.

Why should I care?
- Remember we had that piece on messaging apps? You can add this one to the list.
- Has all the regular messaging features but each message is accompanied by a small selfie of yourself.
- The idea is your photo expresses how you feel, because figuring out someone's mood through text alone is hard.
- It may annoy you now, but the number of selfies apps are only going to increase with apps like Shots of me and Frontback being released.
- Cause emojis are so last year.
(Image: React Messenger/App Store)
Instagram
For: Windows Phone
Cost: Free
What is it: Popular photo sharing app that popularised filters. You may have heard of it before.
Why should I care?
- Considering the camera quality of the Nokia Lumia series, it's about time it arrived (iOS had it since 2010, while Android got it in 2012).
- Currently in beta mode, but most of the standard features like filters and explore are there.
- Despite the launch not going smoothly, the app performs well and will definitely improve over time.
- Video isn't available yet but don't worry, you're really not missing much.
- Despite people's criticisms, it's still one of the best photo apps out there.
(Image: Instagram/Windows Phone)